The book introduces the basic concept and key words of Qigong, and explains its movement routines, meditation styles, and the ways of breathing. By learning Baduanjin— the Eight-Section Exercises, practitioners can adjust their body movements to the rhythm of breathing. The book also provides tips for Qigong practitioners.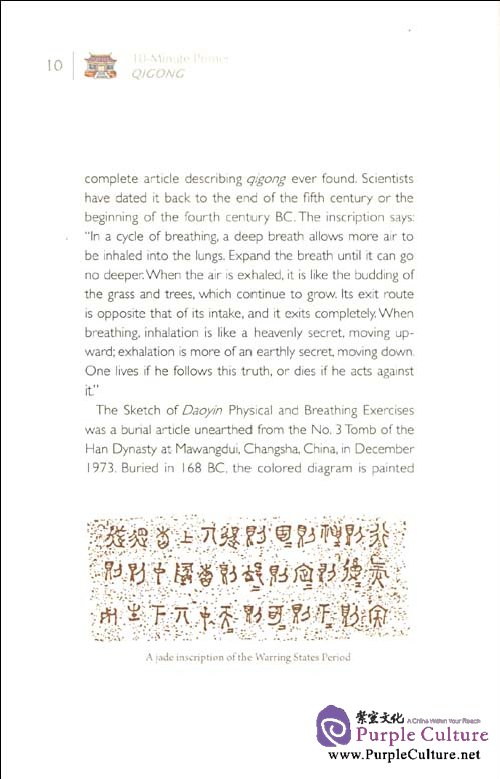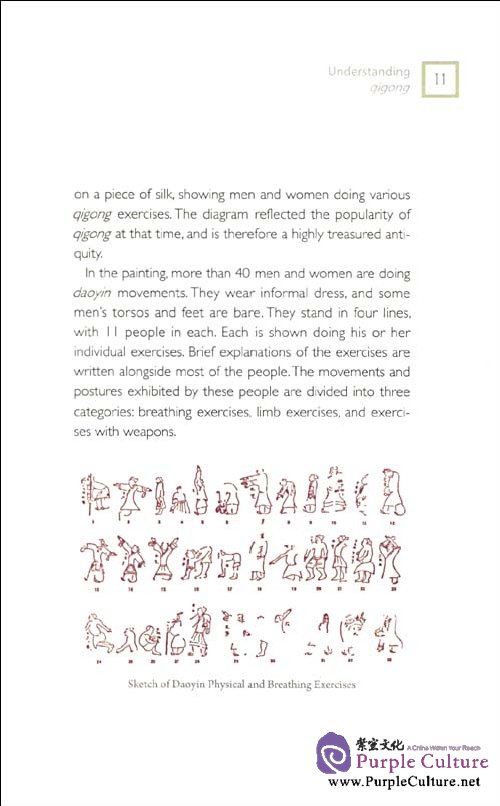 Key points:
Hake sure not to arch the back and drop the head. Bendthe knees and turn the body equally to both sides; movethe head and buttocks away from each other, with thewaist stretched. Keep the hands on the knees, and the feeton the ground.
Effect:
Wagging the head and the buttocks, and twisting thewaist and hips helps to reduce the excitability of the cen-tral nervous system, eliminate heartburn, and calm themind. At the same time, these movements help to improvethe joints of the waist and neck, and prevent and curediseases of the cervical vertebra and the abdominal verte- bra, insomnia, heart palpitations, and nervousness.
Heartburn is an ailment caused by excessive internal fire in the organs.
It must be particularly noted that as this part of the exer- cise requires the wagging of the head, neck, waist and but- tocks together, sufferers of cervical vertebra and abdominal vertebra troubles should do the exercise with caution.