Sample Pages Preview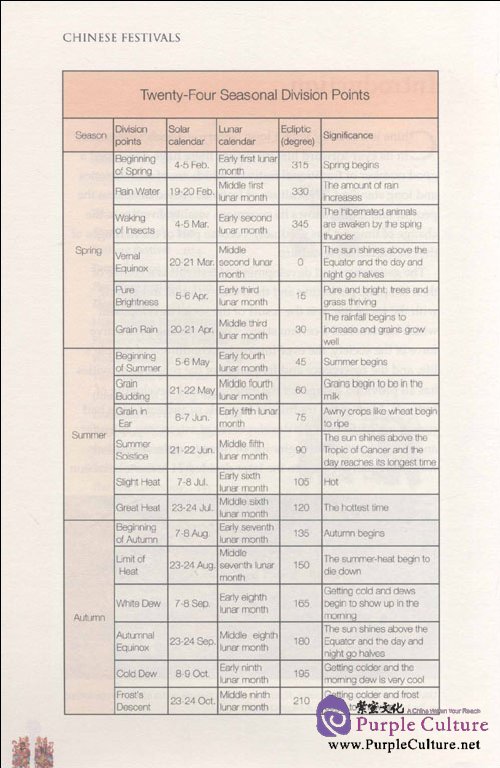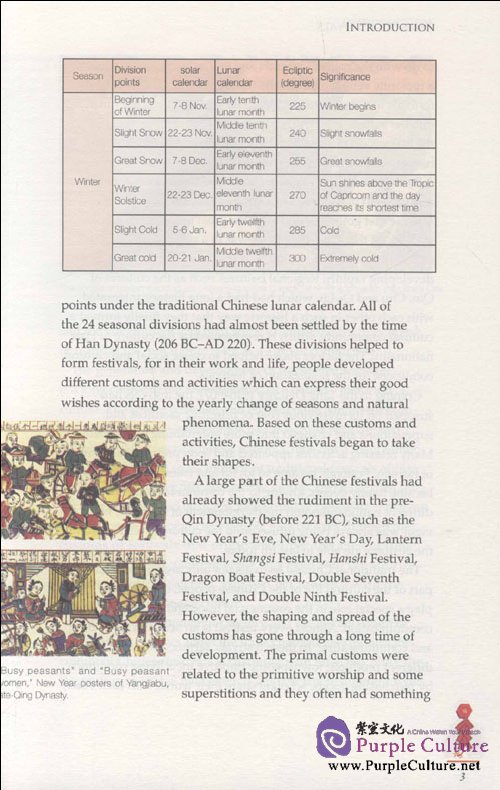 Winter Solstice, colloquially named "Dong Jie," is a veryimportant festival in ancient times. Winter Solstice comes fifteendays later than the Great Snow. With the daytime reaching itsshortest time in the northern hemisphere on that day and thenight becoming the longest, it is the coldest day in a year. It alsosuggests the arriving of spring and is the turning point betweenwinter and spring. Thus among the twenty-four seasonaldivisions, Winter Solstice is the most important one.
The ancient people thought that when Winter Solstice came,though it was still cold, the spring was already around the corner.People who were still out should come back home to show thatthey had reached their destination at the end of a year. People inFujian and Taiwan provinces regard Winter Solstice as the dayof reunion of families; for it is a day when they offer sacrifices totheir ancestors, and anyone that doesn't return home will be seenas a person who has forgotten his ancestors.
The night of Winter Solstice is the longest in a year, so a lotof families will take advantage of this night to make "WinterSolstice dumplings" of glutinous rice. To distinguish it from "cisui"(bid farewell to the outgoing year) on the lunar New Year'sEve, the day before Winter Solstice is named "tian sui" or "ya sui,"suggesting that though a year (the Chinese "sui" means "year")hasn't ended, everybody has been a year older.