China is richly endowed with the raw materials needed for making ceramics. Chinese discovered and mastered the techniques of porcelain first. Ceramic products are not only an important cultural heritage of human civilization; they are still very much a part of everyone's lives, and in a very lively and colorful way. A beautifully crafted and tastefully formed ceramic piece not only is a fruit of the technology and craft of its times, but it also records the bits of history and life. Sometimes, it can even carry paintings, poetry, calligraphy, sculpture all on its tiny body; or serve as a medium of information for society.
About Author
Fang Lili holds a PhD from the Department of Art History at the Central Academy of Art and Design. She completed her post-doctoral research at the Anthropology Research Institute of Peking University under the tutelage of Mr.Fei Xiaotong. She is currently director of the Art Anthropology Center at China Art Research Institute and vice president, research fellow and doctoral advisor of the Chinese Culture Research Institute at China Art Research Institute. She is also a member of the National Intangible Cultural Heritage Preservation Experts Committee and president of China Art Anthropology Society. In addition to art anthropology research and education, she is also dedicated to the preservation of cultural heritage. In recent years, she has completed a significant number of field investigations and written various books.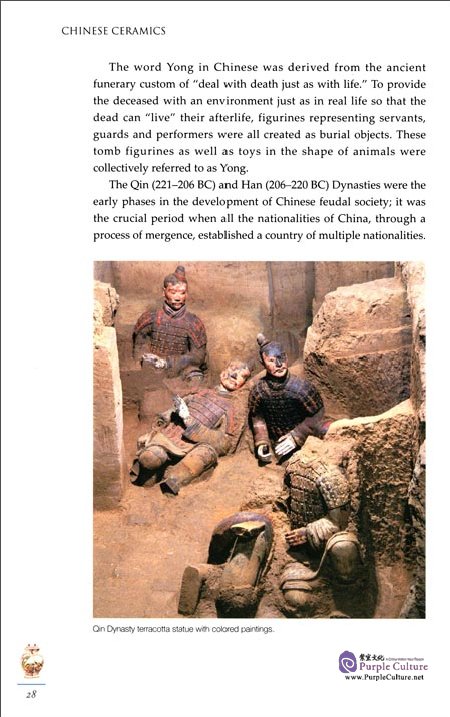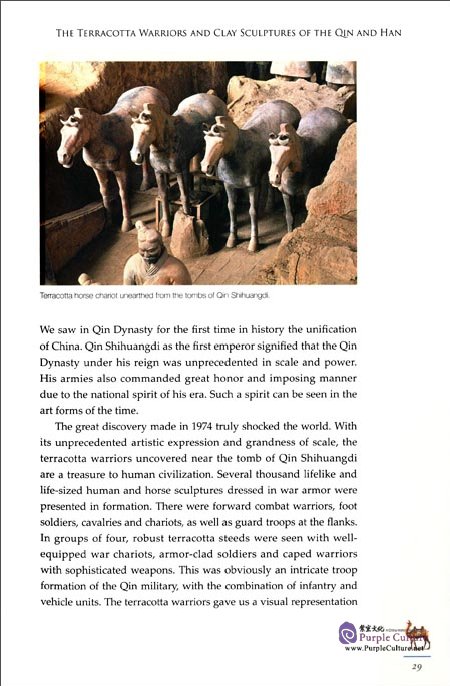 The word Yong in Chinese was derived from the ancient funerary custom of "deal with death just as with life." To provide the deceased with an environment just as in real life so that the dead can "live" their afterlife, figurines representing servants,guards and performers were all created as burial objects.These tomb figurines as well as toys in the shape of animals were collectively referred to as Yong.
The Qin (221—206 BC) and Han (206—220 BC) Dynasties were the early phases in the development of Chinese feudal society; it was the crucial period when all the nationalities of China, through a process of mergence, established a country of multiple nationalities.We saw in Qin Dynasty for the first time in history the unification of China.Qin Shihuangdi as the first emperor signified that the Qin Dynasty under his reign was unprecedented in scale and power.His armies also commanded great honor and imposing manner due to the national spirit of his era.Such a spirit can be seen in the art forms of the time.
The great discovery madein 1974 truly shocked the world.With its unprecedented artistic expression and grandness of scale, the terracotta warriors uncovered near the tomb of Qin Shihuangdi are a treasure to human civilization.Several thousand Iifelike and life—sized human and horse sculptures dressed in war armor were presented in formation.