An introduction to Chinese folk culture is divided into 10 chapters, containing name, traditional family, etiquette, traditional festivals, religious belief, mysterious culture, cooking culture, recreational and sports activities, social etiquette, special flora and fauna and so on. Each chapter also makes a detailed introduction to the main topics from different aspects, by introducing the origin, legend, development, influence and related ceremonies and activities of different folk culture.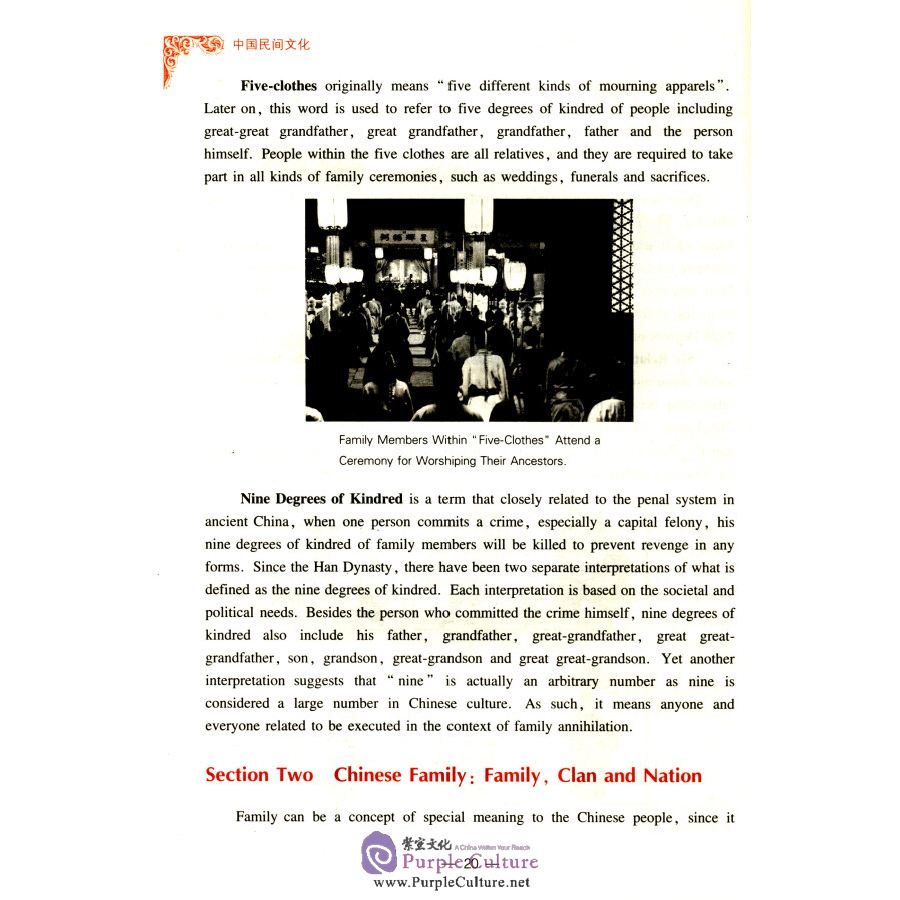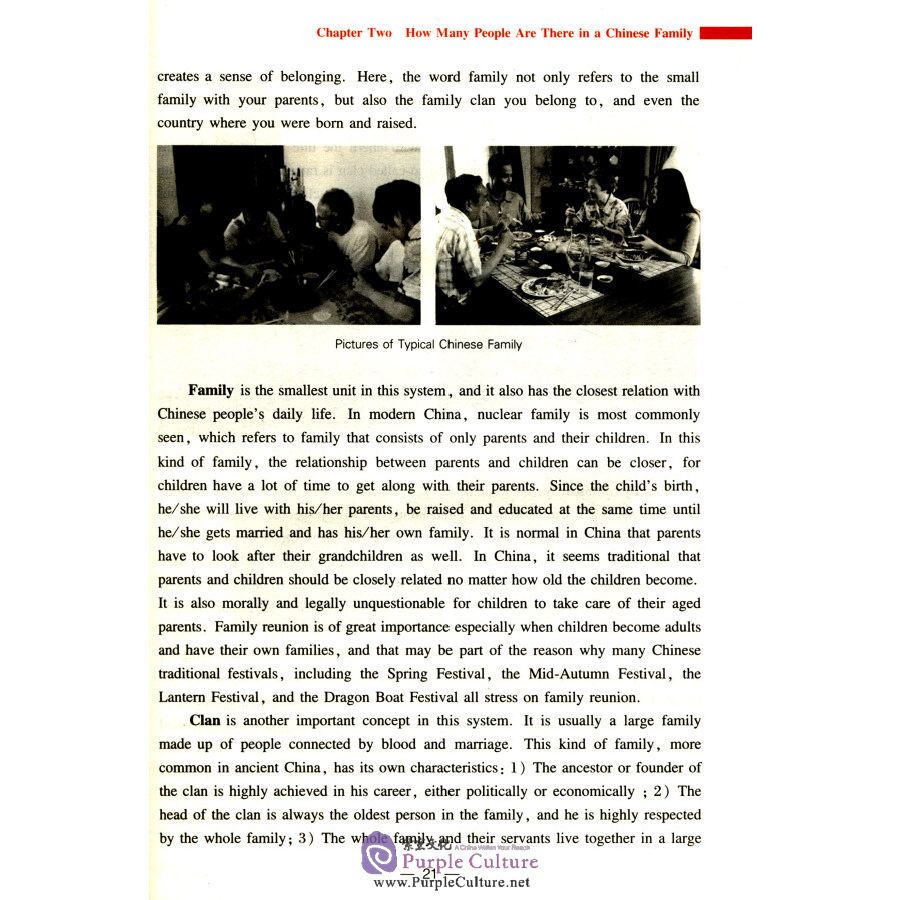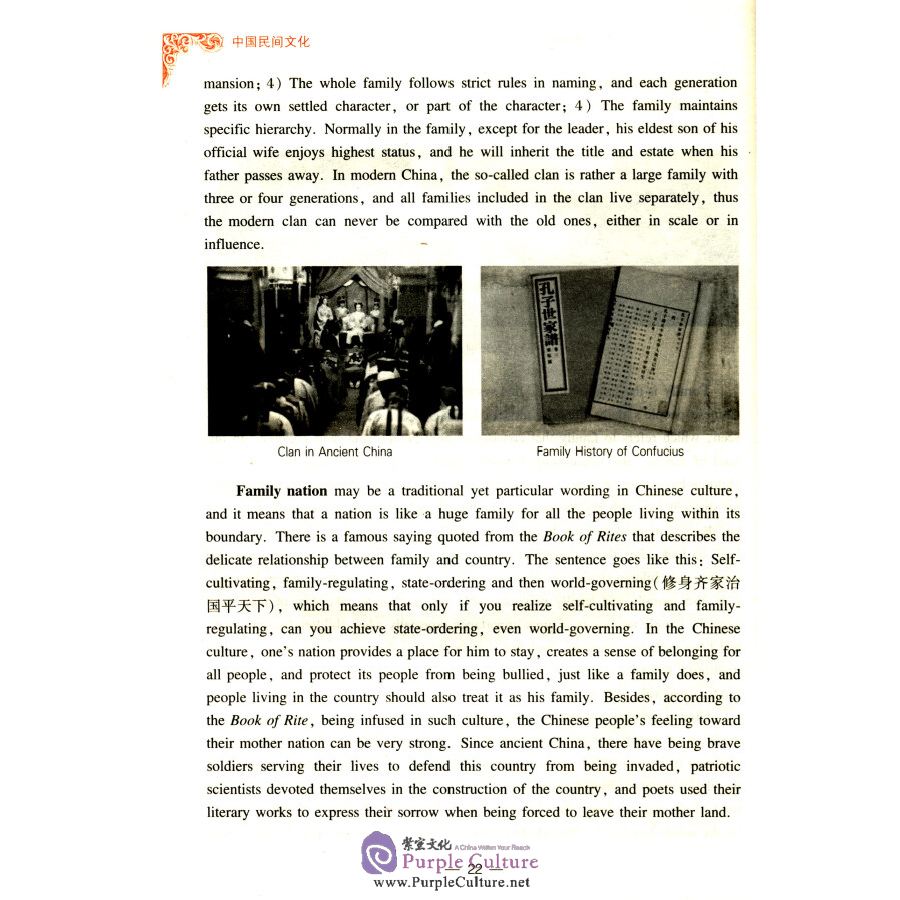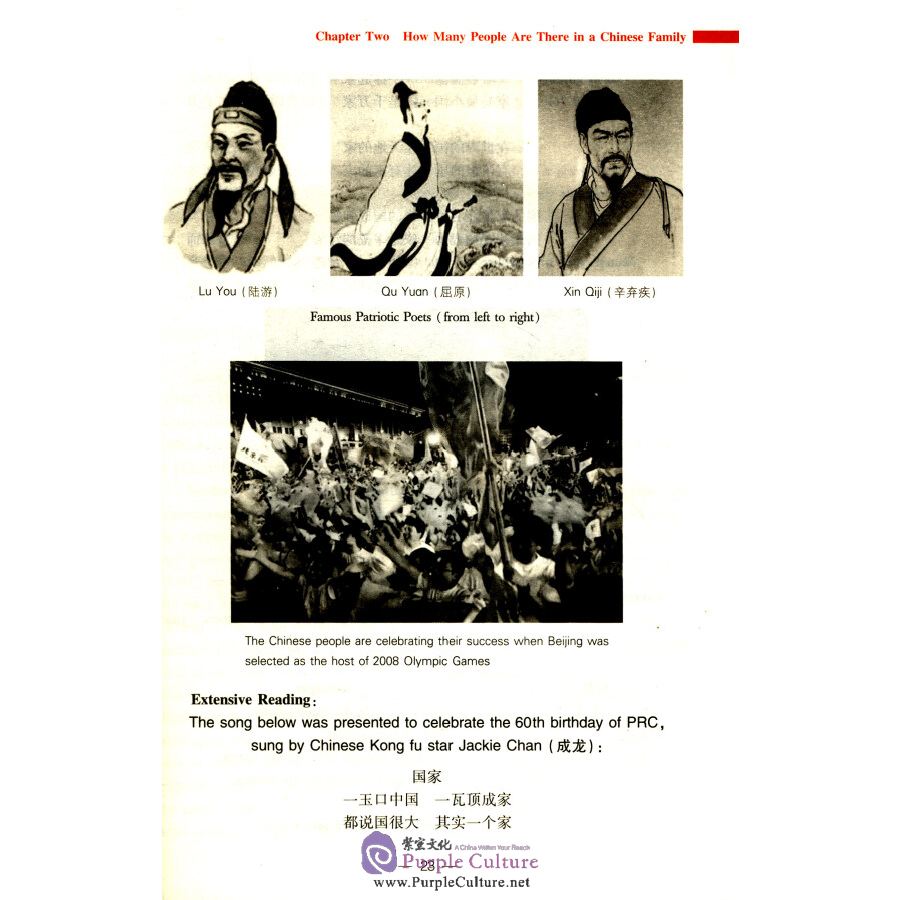 "This time she brought two books: The Book of Third—Generation Karma and the Book of ' Ksitigarbha and Bodhisattva'.Cao Chunmei studied the texts, and she noticed that they helped her feel calmer.After a while she built a shrine in the family's main room.She placed a table against the wall, covered it with yellow silk.and erected two large plastic stalues.One was 'Guanyin' , the Goddess of Mercy.and the other was 'Caishen', the God of Wealth.In the morning Cao Chunmei burned incense before the statues, and she made offerings, always in odd numbers:three oranges, five apples, three glasses of baijiu.Such shrines are common in southern China, especially among people doing business.but they are rare in Beijing homes.
'We don't say that we 'bought' something like this,' she says.'We say that we 'invited' the statues to come here.I invited them here because I thought they would help our household.'
But religion, like some traditions, began to recover during the Reform years.