---
Page: 174
Publication Date: 06/2021
ISBN: 9787561958506
Sample Pages:
PDF Download
Details
Usage Advice: This set of textbooks is designed for developing Chinese reading skills, totaling six volumes to meet the needs of absolute beginners or learners at the intermediate and advanced levels. This is the second volume, suitable for beginner-level learners of Chinese languageor those who have already learned the first volume or the words of HSK Level 1.It is for both classroom use and self teaching.This book is composed of nine lessons, including a final test in addition. The recommended teaching time for each lesson is 4-6 class hours.

Level: Elementary
College, Adults

Targeted at the training of reading skills of Chinese learners, this book is designed and compiled for the difficulties in Chinese reading for Chinese learners and the need to improve their reading skills, highlighting the characteristics of reading textbooks, and helping students improve their Chinese reading skills through specific training. It provides abundant useful learning and practice materials to improve learners' reading skills and develop teachers' reading skills training.

About the Author
Su Yingxia is Dean and Professor of the College of Intensive Chinese Training, Beijing Language and Culture University. She won the second prize in the Essential Teaching Skills Competition in the Literature and History Group for Young Teachers in Beijing, and got the title of "Beijing Language and Culture University Prominent Teacher". Her research areas include teaching Chinese vocabulary and grammar to non-native speakers and the compilation of Chinese textbooks.

Features of the textbook:(1)Clear positioning and distinctive characteristics.This textbook takes reading skills training as the core, attaches importance to the cultivation of reading comprehension skills, and basically does not design language output exercises such as oral expressions.(2)Abundant materials for learning and practicing.The first and second volumes of the textbooks are the beginning stage of reading, which focus on the learning of characters and the accumulation of vocabulary, supplemented by sentence and paragraph reading, so as to lay a foundation for further reading training. Starting from Volume 3, each lesson has three major sections: "Knowledge Bank", "Skills Training" and "Reading Practice", and provides the corresponding reading materials for close reading, skimming and checking, which can fully meet the needs of language knowledge accumulation, reading skills training and reading practice for students to improve their Chinese reading ability. (3) Diverse genres and themes.In order to make learners familiar with Chinese reading materials of different genres and themes, this textbook pays attention to the diversification in the selection of text genres and themes. The genre includes narration, practical writing, and argumentative writing and so on. The themes involve learning, life, nature, science and technology, society and culture and so on. In the "Live Reading" section, it also provides students with signboards, posters, notes, online posts and other text materials that can be seen everywhere in daily life. (4) Clear training hierarchy.The style design of the textbook attaches importance to the scientificity and hierarchy of skills training, and develops progressively from knowledge to skill and then to practice. Reading guide is designed in the text part, and targeted reading comprehension exercises are designed for each step, which are convenient for teachers and students to use.

Sample Pages Preview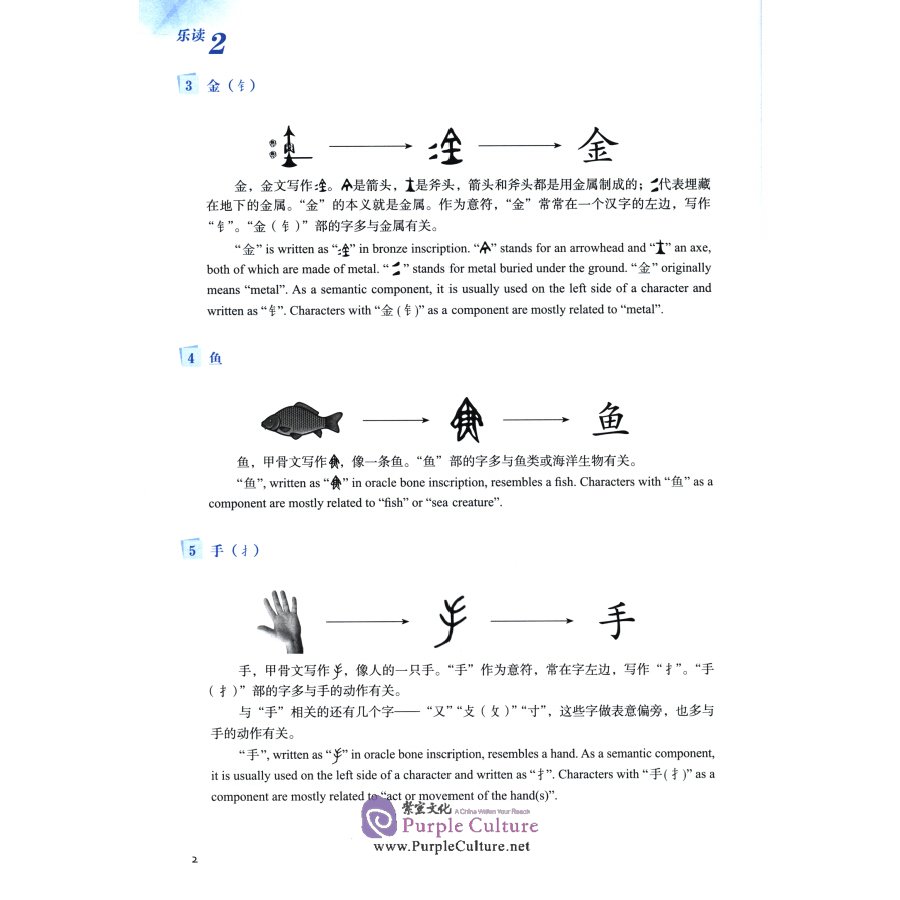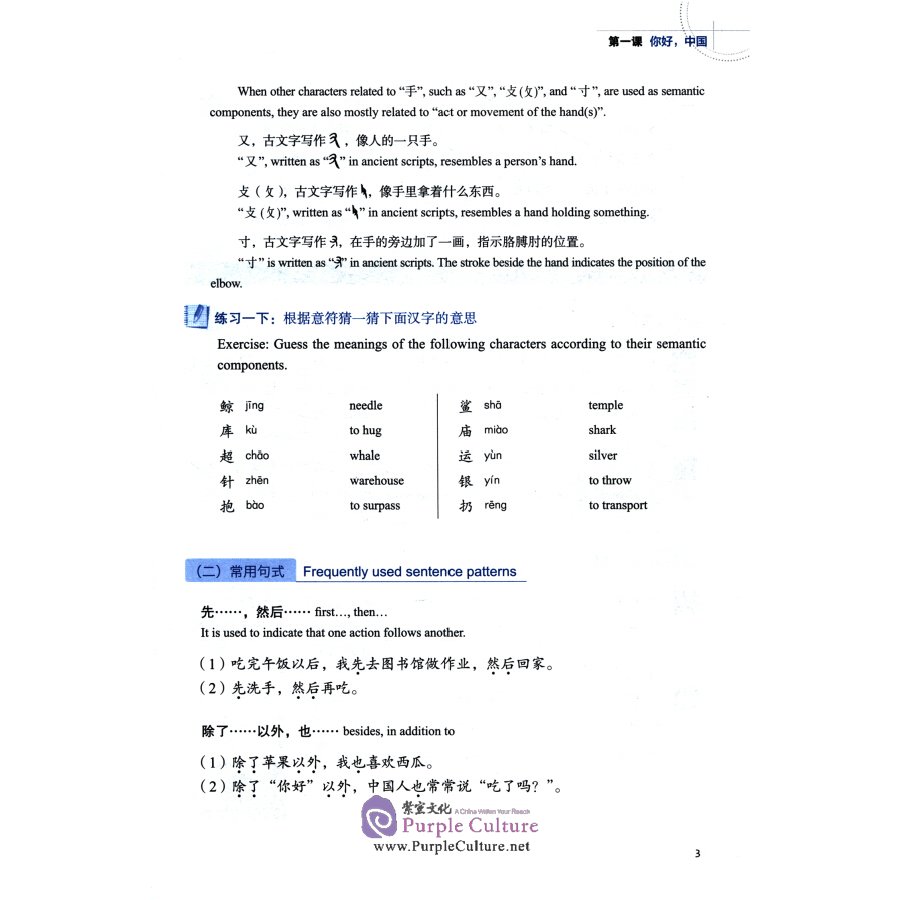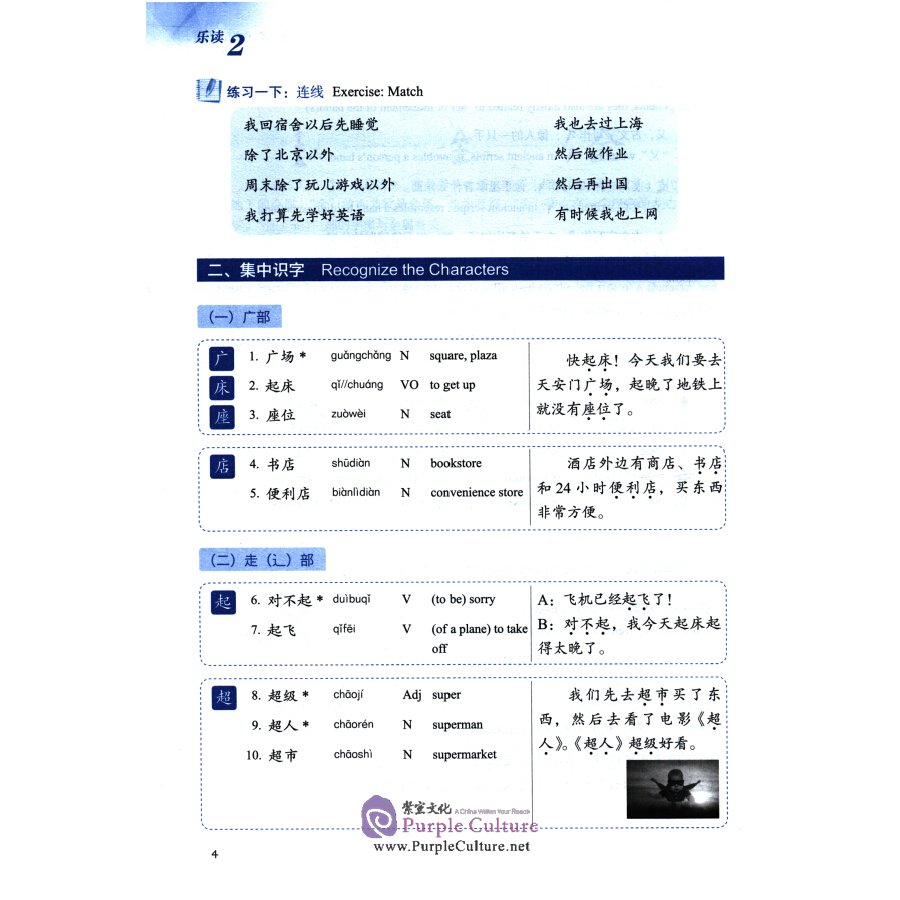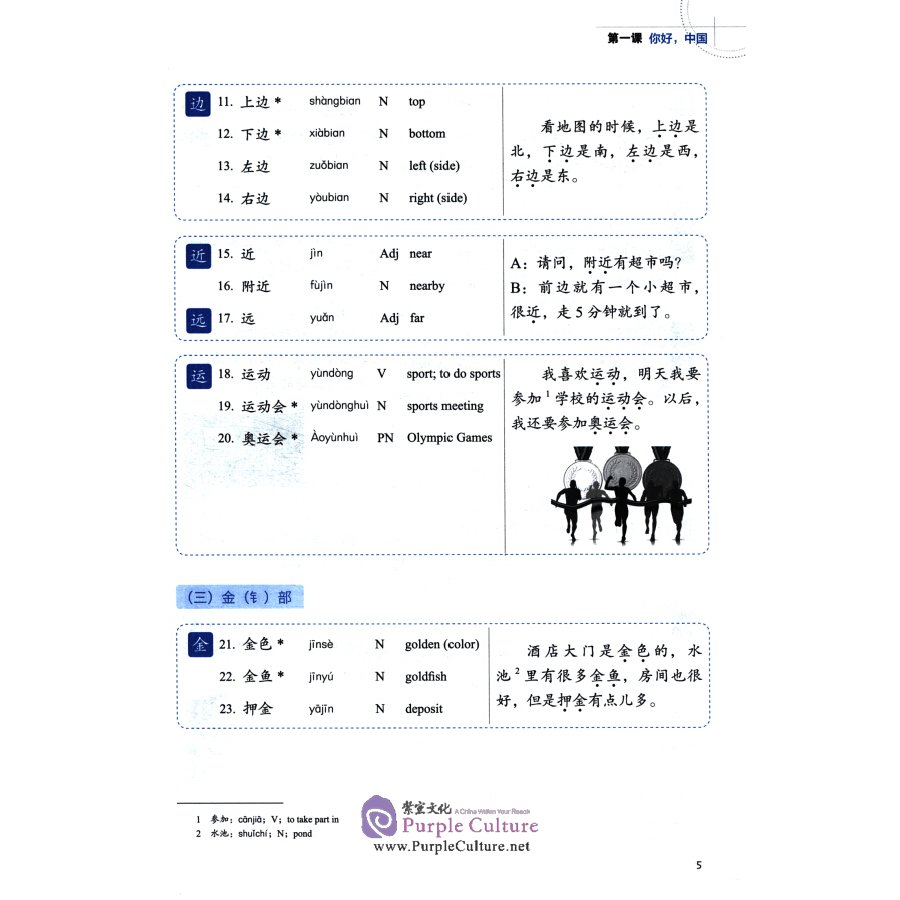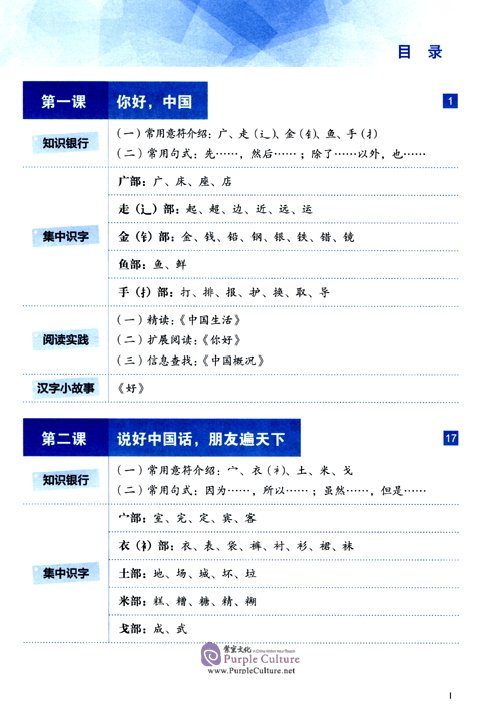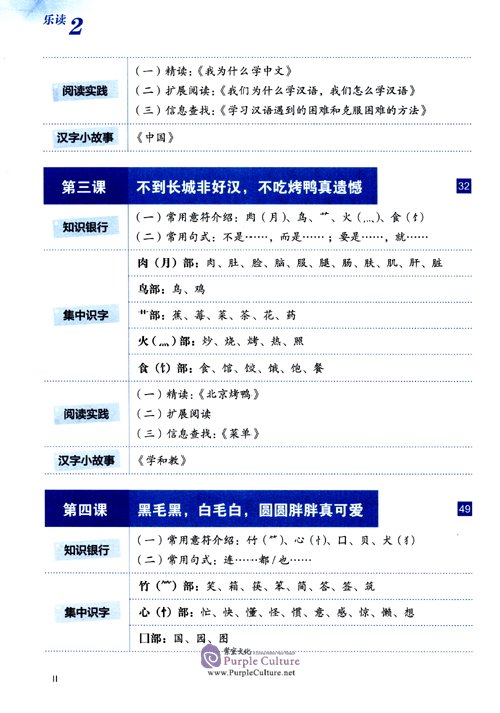 Read for Joy – An International Chinese Reading Series 2
$11.09