Details
Usage Advice:
2 class hours for each of the 15 lessons
Level:
Advanced
Developing Chinese (2nd Edition)
is a set of nationally planned textbook for higher education during the "Eleventh Five-Year". Based on the well-designed structure of the first edition, this edition adds more elements in tune with the times. It includes 28 volumes with altogether 34 books.
Combining the cultivation of integrated language skills with the training of specific language skills in its compilation, this set of textbooks can be divided into three levels (elementary, intermediate and advanced) and five series (comprehensive, listening, speaking, reading and writing), among which the comprehensive series is the bulk and the others are the accompanying series. The overall purpose is to develop and improve the students' Chinese language skills, Chinese communication skills, integrated Chinese capabilities as well as enhance their interest and ability in learning Chinese.
The Advanced Reading Course (Ⅱ), following Advanced Reading Course (Ⅰ), is suitable for learners who have finished learning the Advanced Reading Course (Ⅰ) or other textbooks at the same level and who have acquired high Chinese proficiency and mastered a vocabulary of 3,500-4,000 common words. This volume emphasizes the up-to-dateness and practicality of the language materials and pays attention to the teaching of knowledge about reading as well as the cultivation of multiple reading skills. With its written (in the broad sense) materials diverse in subjects and practical in content, it can totally improve learners' reading comprehension in general and the comprehension of paragraphs and discourses in particular.
About the Author
Teachers in Renmin University of China
Sample Pages Preview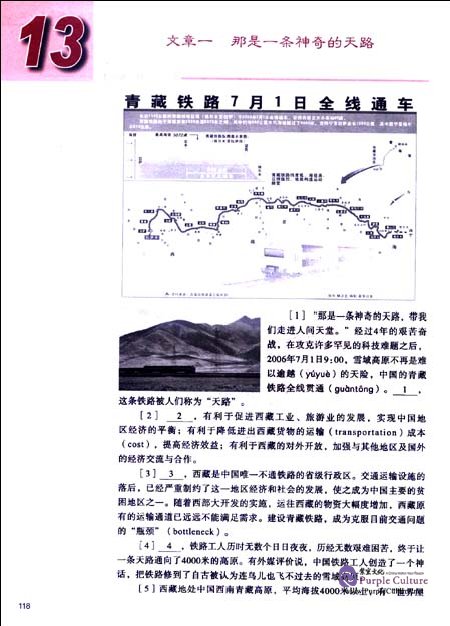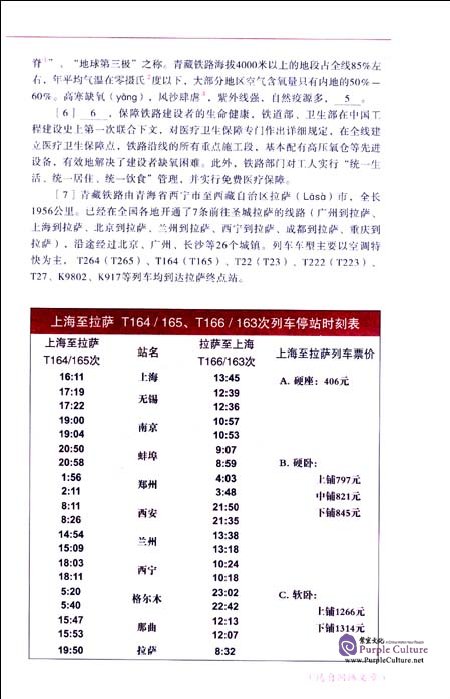 一位有十几年教龄的小学老师对我说:"现在小学生说谎的太多了,而且说谎不打草稿,脱口而出。"我也经常会遇到一些年轻的父母,他们发现自己的孩子有说谎的坏习惯,非常心烦。导致孩子说谎的原因是多方面的,总的来说有三种。
第一,因害怕训斥①、打骂而说谎。孩子对周围的一切都感到好奇,尤其是家里刚买回来的东西,非要亲手拿拿、仔细看看,往往一不小心,就会把东西弄坏。这时孩子内心紧张而恐惧,害怕受到父母的训斥和打骂,不知不觉地开始说谎。
第二,父母的错误导致说谎。父母的言行对孩子的成长有直接而深刻的影响。例如:刚上幼儿园的孩子常爱哭闹着不去,有些父母总爱说:"今天再去一次,明天就不去了。"可事实并非如此。久而久之,孩子就会认为说谎是很正常的,无形中②从父母那里学会了说谎。
第三,自卑导致说谎。有些孩子因学习成绩方面的原因得不到老师的表扬,在同学中也不引人注目,就会产生不如别人的自卑心理。比如10岁的小佳就是这样一个毫不起眼的孩子。为了引起大家的注意,他谎称假期父母带他去看了大海,还坐了大轮船,同学们都围着他好奇地问这问那,在大家羡慕的眼光中他得到了一种满足。
发现孩子说谎,大多数家长会火冒三丈,打骂俱来,但这不是解决的办法,下次孩子说谎时会学得更巧妙。
一旦发现孩子说谎,不要立即训斥,而要若无其事④。可以在孩子面前有意识地介绍亲戚或朋友的孩子,虽然他们做错了事,但能诚实地讲出来,就能得到父母的原谅甚至表扬,以此来启发孩子。一般来说,孩子知道做错了,在没有压力的情况下,往往都会主动地讲出来。你表扬他诚实的同时,还要告诉他以后怎样才能不再做错这样的事,并可以用"狼来了"这类民间故事使他懂得,说谎对自己是没有好处的。