Details
The book is a photography collection shot by flying tigers during 1944-1945, and it records the actual historical pictures of china and Chinese people as well as their unforgettable memory with Chinese people fighting together. These pictures reflect Chinese society at that special period in the eyes of especial people, and have a higher historical value.
Sample Pages Preview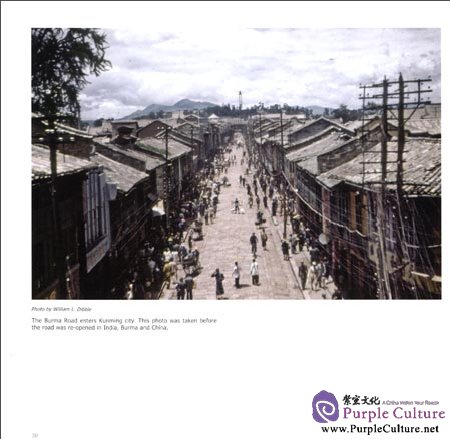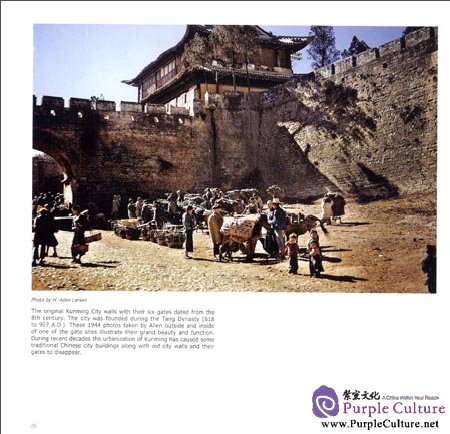 4 Customer Review(s):
by Evelyn Hu on 2014-02-18 03:20:27
I bought the book because the two photos of the little girl holding the doll in the book is my cousin. The photos in the book are exceptionally and amazingly beautiful. I spent six years of my childhood in both Kunming and Chongqing. The photos bring me back to those memorable days. My father had taken over one thousand pictures during those years, but they were all in black and white 35mm negatives. I also bought the book for my brother who, like me, enjoys it tremendously.
by Vera Adams on 2013-08-04 14:42:27
I too am a child of a Flying Tiger stationed in Kunming. I just purchased the book and look forward to seeing 1944 thru my father's eyes. I will report my findings.
by Kelly & Chris Coffey on 2013-05-26 19:54:01
China fought for its very existence during World War II. Its struggle against Japan is often overshadowed in Western history books and films by the dramatic air-sea battles in the Pacific and island hopping campaigns fought by U.S. Marines. Allen Larsen's photo book offers a rare and treasured glimpse into the Chinese theater of operations from the perspective of American servicemen helping to defend China. China in the Eyes of Flying Tigers 1944-1945 highlights a once strong bond between two future competing superpowers. Thanks to the keen photographic eye of a young Flying Tiger, Larsen's images (of which the quality, history and moments captured are awe-inspiring) capture daily life in China at a time when Japanese aerial attacks were still common. It is an amazing pictorial documentation of the U.S. involvement in China during World War II and a must have for modern Chinese piecing together their history during the winding years of the war.
by Robert Stallard on 2013-03-15 14:31:56
The book in not only full of beautiful pictures, it is a historical record of events, people and places that have disappeared long ago. As the son of a US Army solder stationed in Kunming at the same time, I am fascinated by being able to see, through these pictures, the same things my father saw at that time. I was also impressed how gently and caringly the author and photographer interacted with the Chinese people inspite of the difference in their cultures. The book is well worth the money.
Write Review
China in the Eyes of Flying Tigers 1944-1945
$19.60