Sample Pages Preview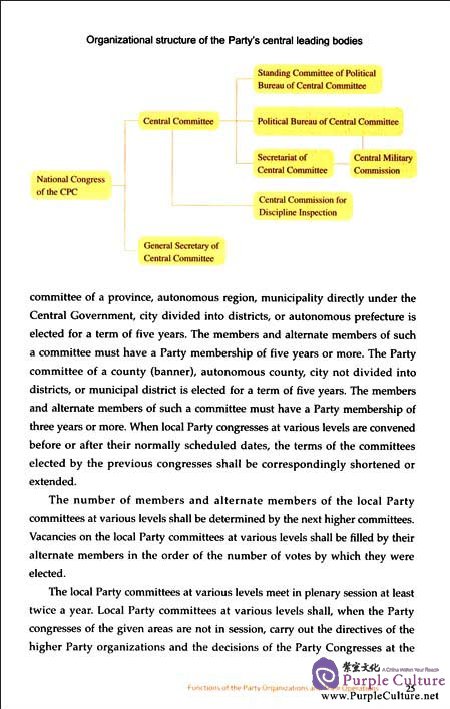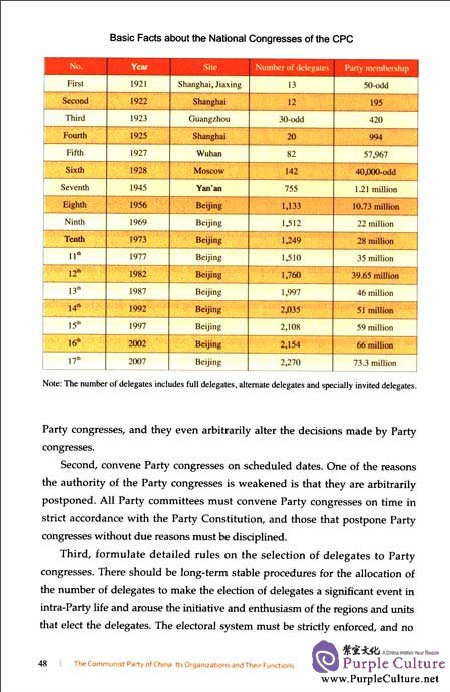 The Constitution of the Communist Party of China stipulates: TheCommunist Party of China is the vanguard of both the Chinese working class,the Chinese people and the Chinese nation. It is the core of leadership for thecause of socialism with Chinese characteristics and represents the developmenttrend of China's advanced productive forces, the orientation of China'sadvanced culture and the fundamental interests of the overwhelming majorityof the Chinese people. The realization of communism is the highest ideal andultimate goal of the Party. 
According to the provisions of the Constitution of the People's Republicof China and the Party Constitution, the Communist Party of China is thegoverning party, and the fellow democratic political parties participate inthe governance of the country under a system of multi-party cooperationand political consultation. The functions and operating mechanism ofits organizations are designed to meet the requirements of its roles. TheConstitution of the Party says: Leadership by the Party means mainlypolitical, ideological and organizational leadership. The Party must meet therequirements of reform, opening up and the socialist modernization drive andstrengthen and improve its leadership. Acting on the principle that the Partycommands the overall situation and coordinates the efforts of all quarters, theParty must play the role as the core of leadership among all other organizationsat the corresponding levels. It must concentrate on leading economicdevelopment, organize and coordinate all forces in a concerted effort to focuson economic development. The Party must practice democratic and scientificdecision-making; formulate and implement the correct line, principles andpolicies; do its organizational, publicity and educational work well and makesure that all Party members play an exemplary and vanguard role. The Partymust conduct its activities within the framework of the Constitution and laws.