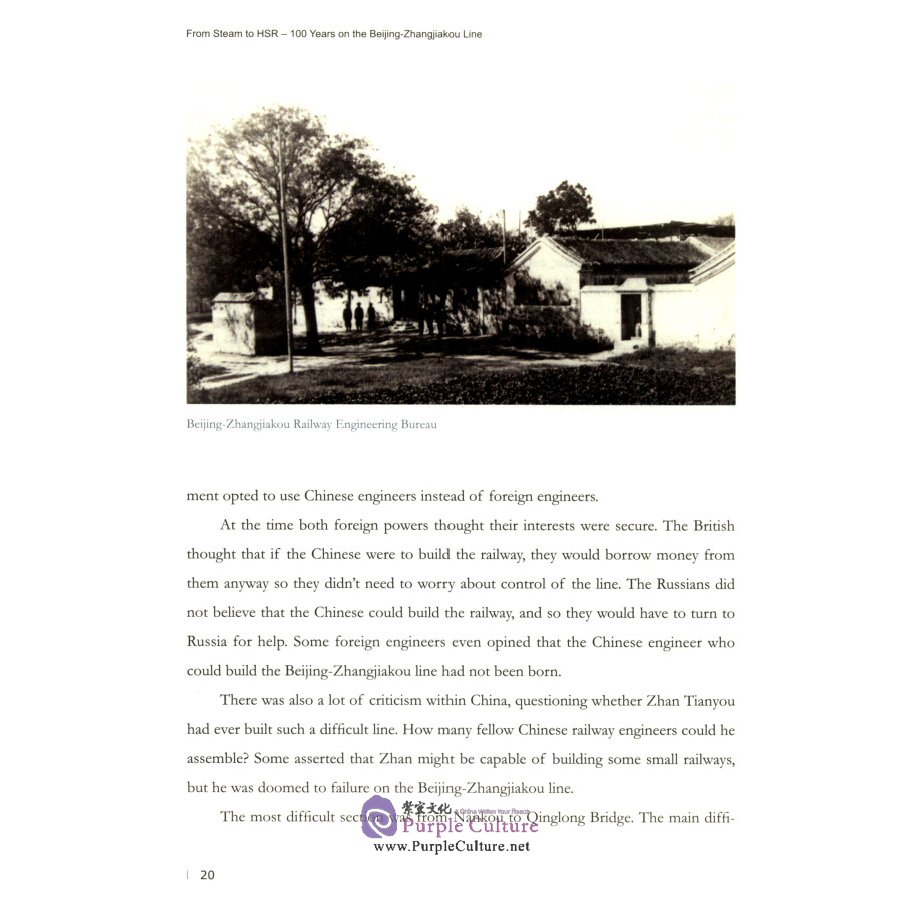 Preface
In the western suburbs of Beijing at the foot of the Great Wall, two railways run a breast. They each paint a colorful stroke in the history of China. They help to form the track towards the Chinese Dream of there juvenation of the Chinese nation.
The 100-year-old Beijing-Zhang-jiakou Railway is a valued link that bears witness to the perseverance of the Chinese people a century ago. The newly opened Beijing-Zhangjiakou CHSR is a pioneer initiating the new age of smart high-speed rail. The two railways penetrating the green mountains seem like the merging of two ages in time and space.
"Enterprise and inclusiveness have been the key to the Beijing-Zhangjiakou line over the past 100 years." In the hearts of Chinese people, Beijing-Zhangjiakou Railway holds a unique position.
110 years ago, the Beijing-Zhangjiakou train steamed across the horizon, demon-strating to the world that the Chinese wereperfecdy capable of building their own rail-ways.110 years on, the Beijing-Zhangjiakou high-speed line is open to traffic - an other milestone on the track of the Chinese nation's centennial quest fOf national rejuvenation.
In the words of President Xi Jinping: "In 1909, construction was completed on the Beijing-Zhangjiakou Railway. In 2019, Beijing-Zhangjiakou high-speed rail was opened to traffic. From the first break-through in self-design and construction to the most advanced level in the world, from a speed of 35 kilometers per hour to 350 kilometers, the Beijing-Zhangjiakou route bears witness to the development of China's railways as well as the leap in China's comprehensive national strength. Looking back at these hundred years, one gets a better sense of the significance of Bei-jing-Zhangjiakou high-speed rail."
As they build their railways, the Chinese are also building the it dream.
100 years ago, China was experiencing the most humiliating period in her five-thousand-year history: fragmentation by big powers, a country in decline, a disintegrating dynasty, and masses living in poverty. Collapsing from the world's greatest empire to the "sick man" of East Asia, our national pride and confidence had been shattered under the onslaught of warships and cannons....Even so, the Chinese people never gave up their dream. Engineering and technical staff and rail workers like Zhan Tian-you chose to defy the forces of evil and rose to the challenge. Cutting through the mountains, they surveyed precipitous cliffs and deep ravines and came up with pioneering designs such as the V-shaped switch back ramp. Their project was completed a full two years ahead of schedule, fulfulling the oath that "We will use the technical expertise of the Chinese to build the railways of China.""