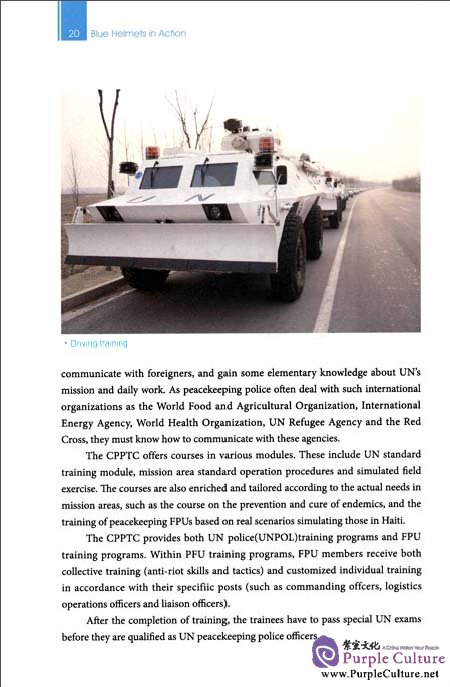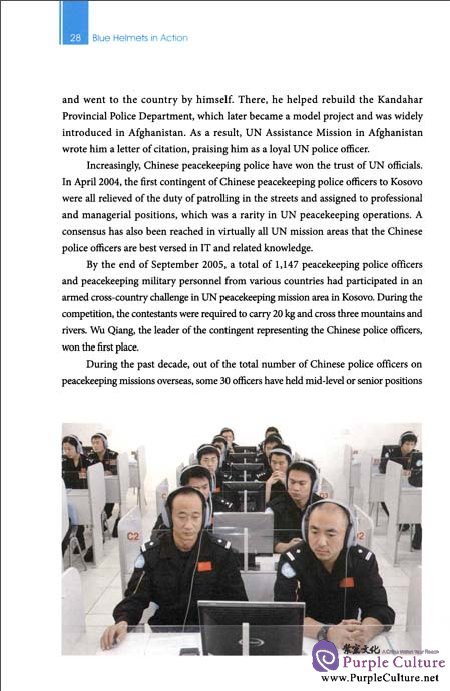 On November 16, 2009, the first China-UK Peacekeeping Police Seminar opened at the CPPTC.
On January 5, 2010, the second China-UK Peacekeeping Police Seminar opened at the CPPTC again. The 16 trainees were from five countries-Ghana, Senegal, Nigeria, Liberia and China.
Maintaining stable and long-term cooperative relations with UN Department of Peacekeeping Operations and countries like the UK and Norway, the CPPTC trains foreign peacekeeping police officers and also sends its trainees to attend international training programs hosted by such countries as the UK, Norway, Sweden and Finland. In October 2004, then-UN Secretary General Kofi Annan visited China and observed the training of Chinese peacekeeping FPU contingentto be deployed in Haiti. He spoke highly of the Chinese Government's efforts in maintaining world and regional peace, and wishes the Chinese Government will continue to support and participate in UN peacekeeping operations.
To support UN peacekeeping operations, Chinese peacekeeping police officers have also offered training classes in UN peacekeeping mission areas.
Shen Lihong, Director of UN Peacekeeping Pre-Deployment Training Department, was responsible for training newly arrived peacekeeping police officers stationed in UN mission in Liberia. She said, The department was a very important one. It is responsible for screening police officers new to the mission area, and also offers training courses to those who have not yet passed English proficiency examinations in their home countries. The department is also authorized to conduct
screening tests for peacekeeping candidates in other countries."
Liu Changhuang has done an excellent job as peacekeeping police trainer in UN peacekeeping mission area.The local Liberian police officers did not have great exposure to either policing theory or practice, as they were mostly newly recruited officers with only two months training along with an internship of just six months before deployment.Moreover, they were not familiar with law enforcement procedures. Liu called 18 meetings altogether, giving local officers systematic lectures on how to accept, file and investigate criminal cases, as well as how to cross-examine criminals, close cases and prosecute. He also advised them on how to set up traffic checkpoints, and taught them how to manage detainee interrogation rooms, how to make arrests and write daily situation reports to superiors."