---
Author: Cui Libin;
Format: 285 × 210 × 7 mm
Page: 210
Publication Date: 08/2014
ISBN: 9787561939208
Details
Level: Intermediate ,Advanced ; College ,Adults

This book is designed for foreigners to learn classical Chinese, suitable for students with intermediate or advanced Chinese proficiency. It is divided into two volumes. Each lesson is composed of several well-arranged parts, including texts, notes, new words, grammar notes, classical Chinese knowledge, exercises, and extracurricular reading. All the texts are extracts from famous classical writings, being short in length, informative and interesting; with the learners' specific backgrounds and language proficiency taken into consideration, the grammar notes are written in explicit and concise language, supported by example sentences from the texts; apart from linguistic knowledge, the part of classical Chinese knowledge also introduces relevant information about traditional culture in ancient China, such as mountains, rivers, and calendar in ancient times, annotations of ancient books, names of ancient people, etc. This is volume 1 of the book, including altogether 15 lessons, each with 1-2 texts to be taught in 2-4 class hours. Having finished this volume, students will become more interested in classical Chinese and, more importantly, be able to understand classical Chinese and ancient Chinese culture from a deeper perspective.

About the Author
Professor Cui Libin is a doctoral supervisor in the College of Chinese Language & Culture of Beijing Normal University and the head of the Chinese Grammar Teaching and Research Office. Prof. Cui has published over 20 academic articles and several academic books and CFL textbooks.
Table of Contents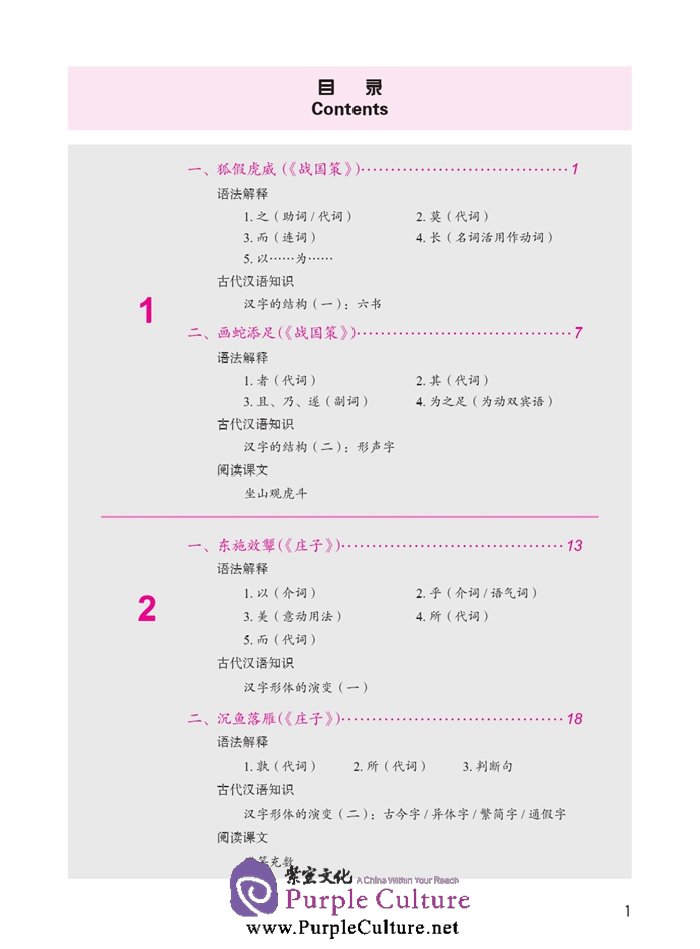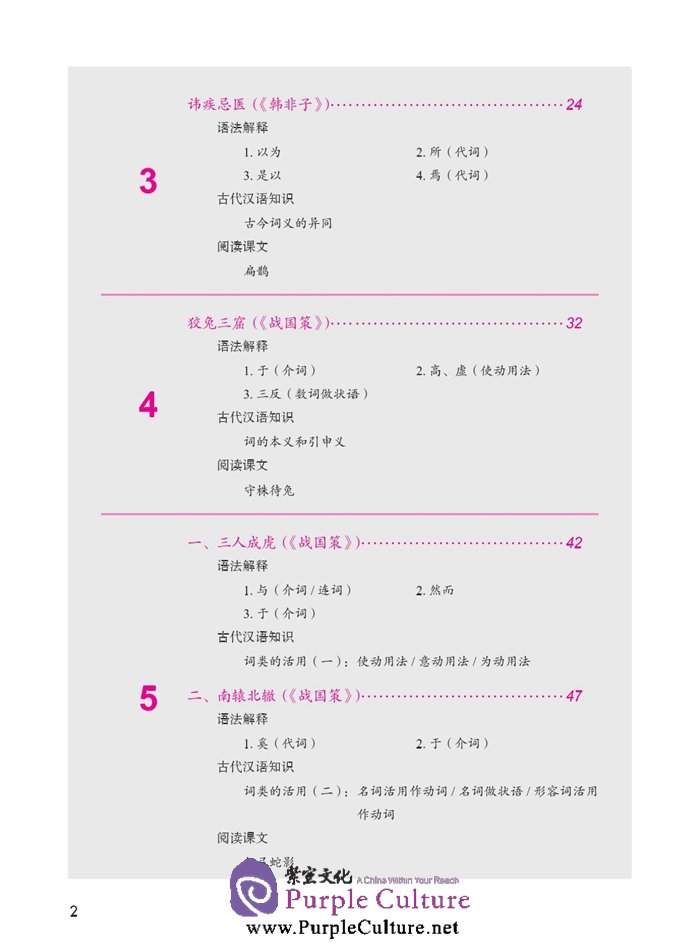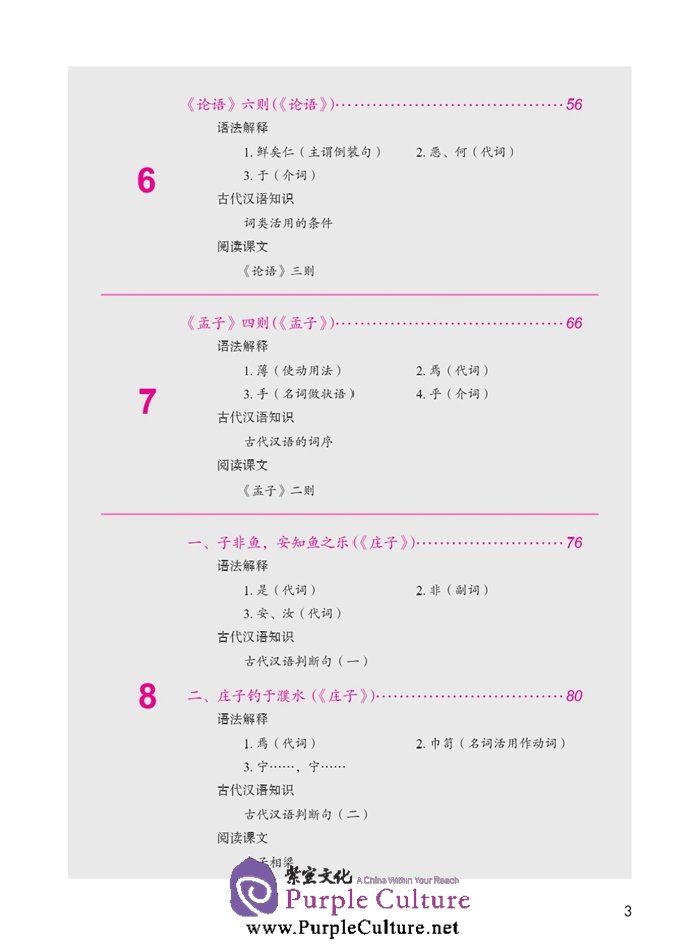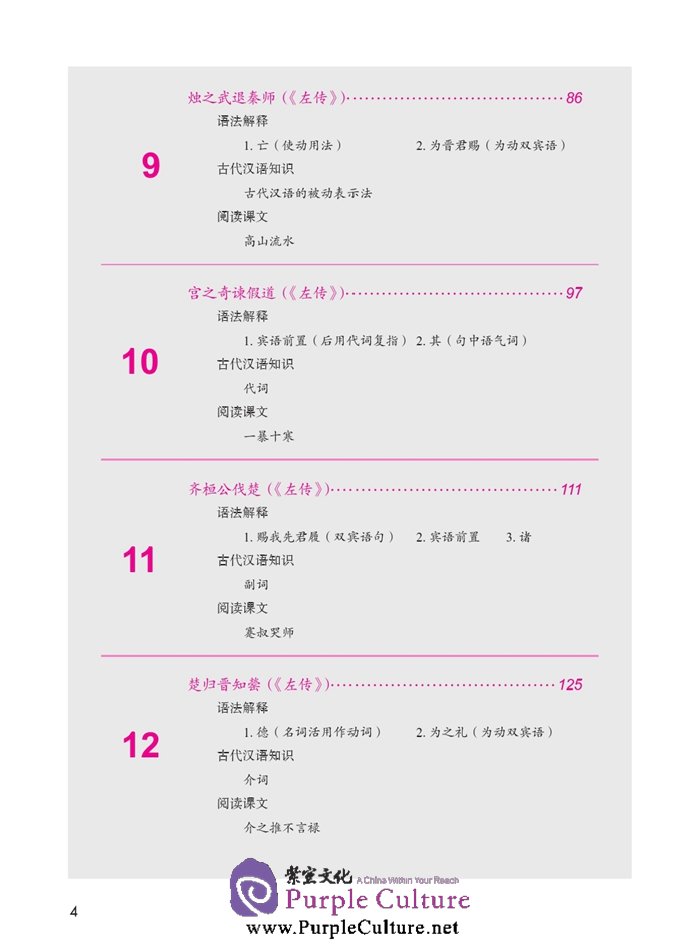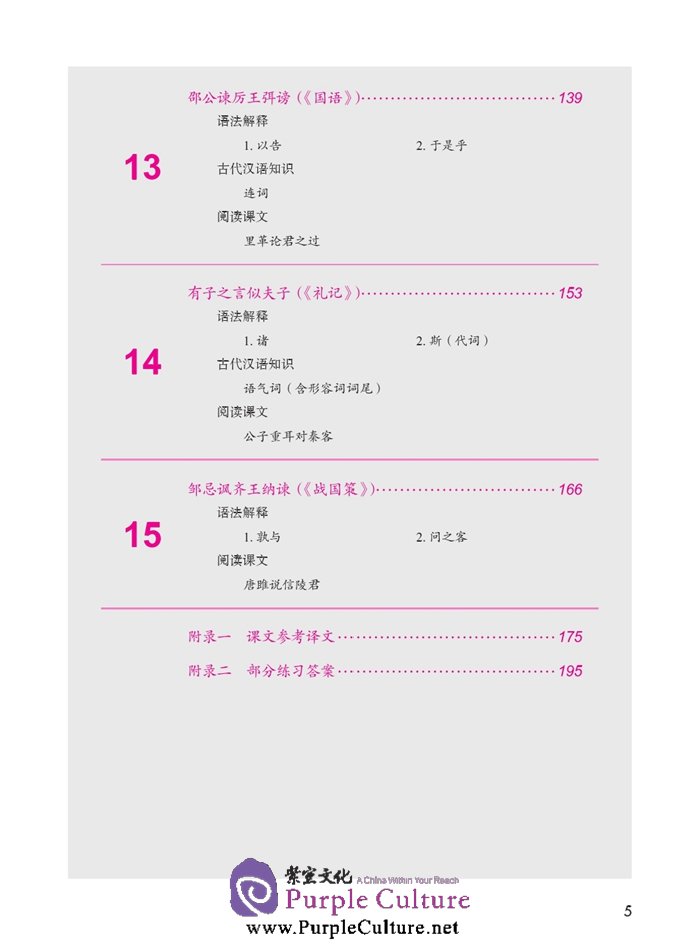 Sample Pages Preview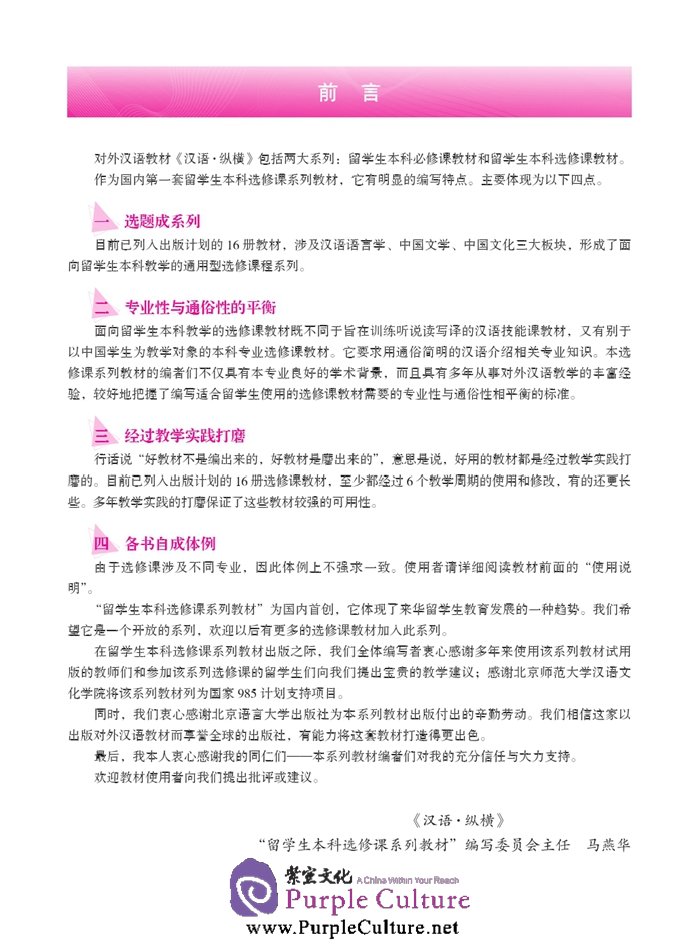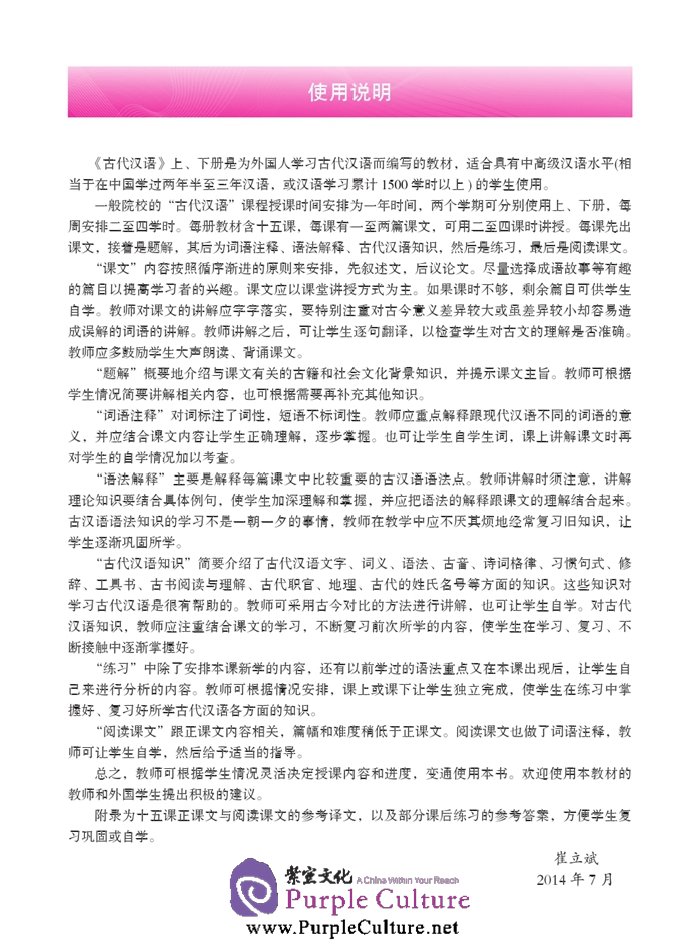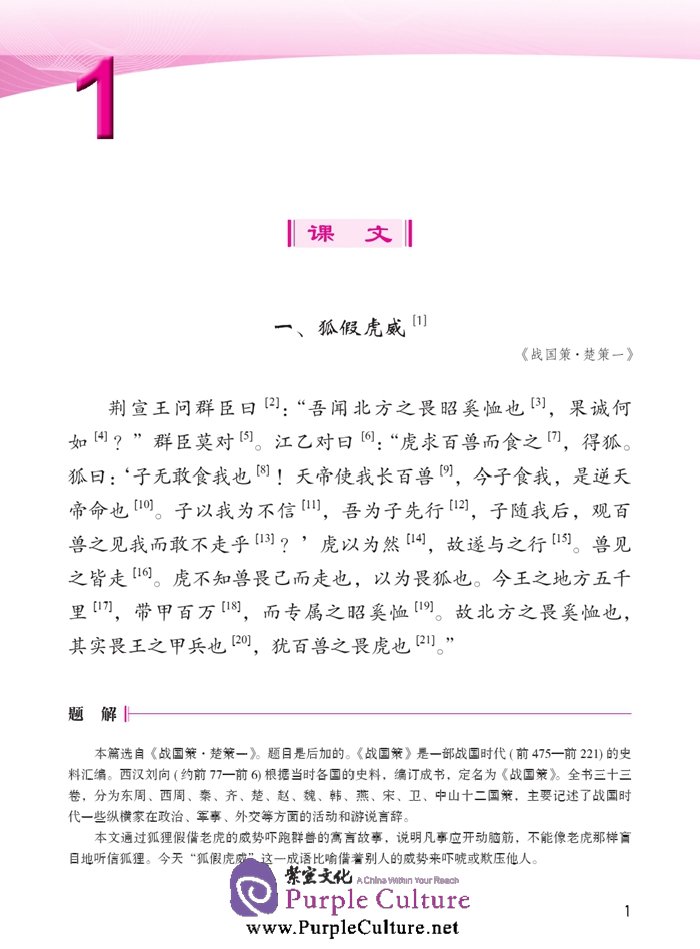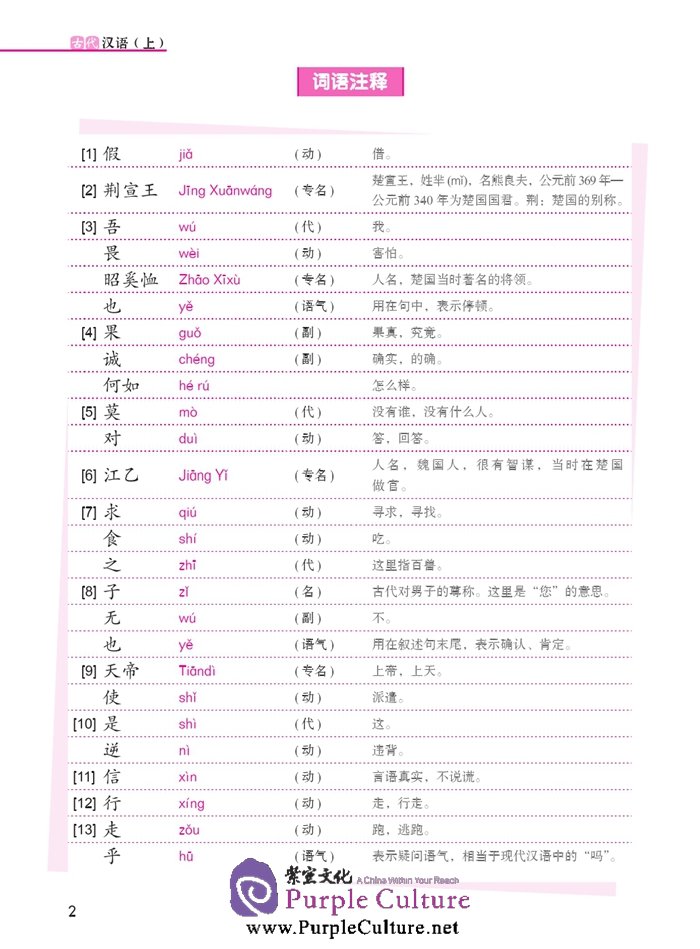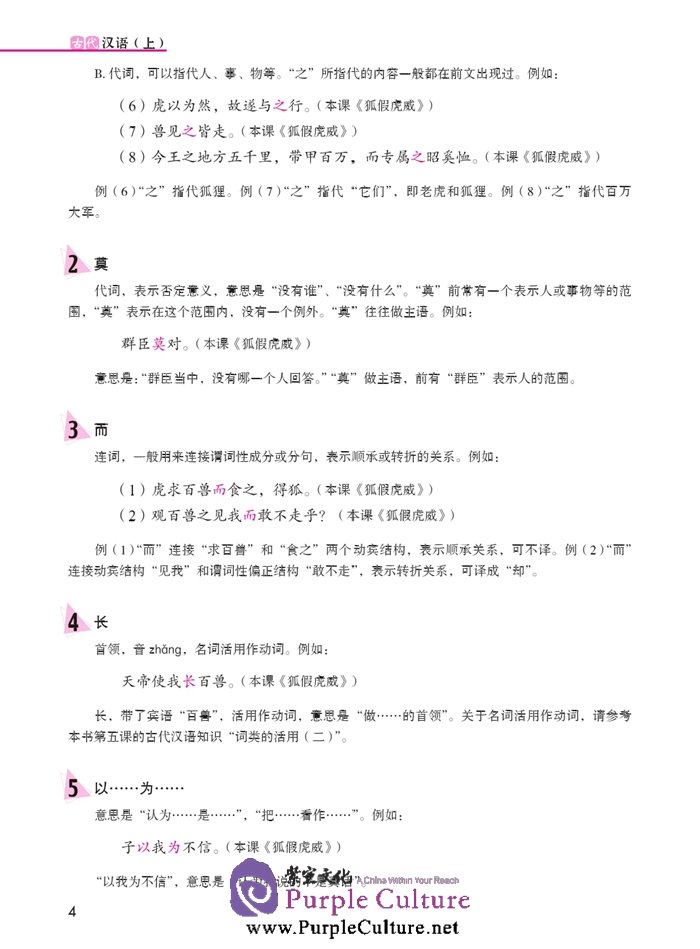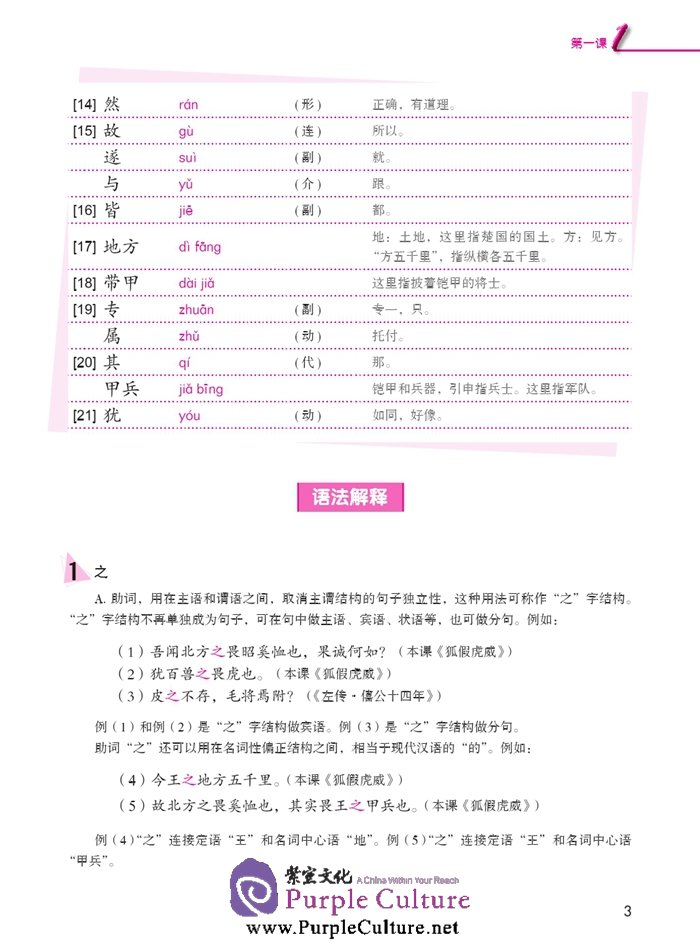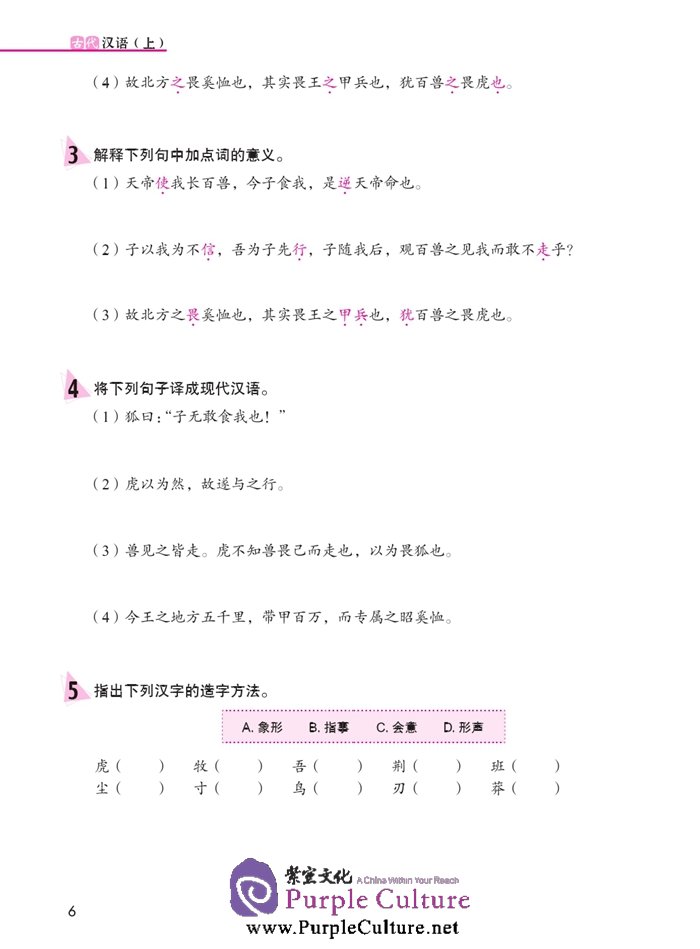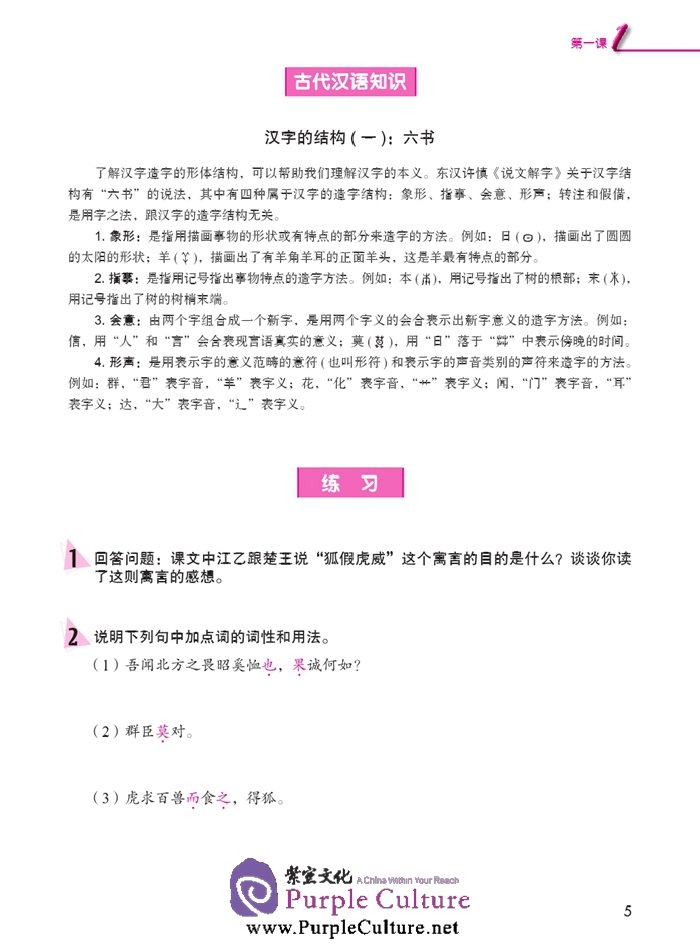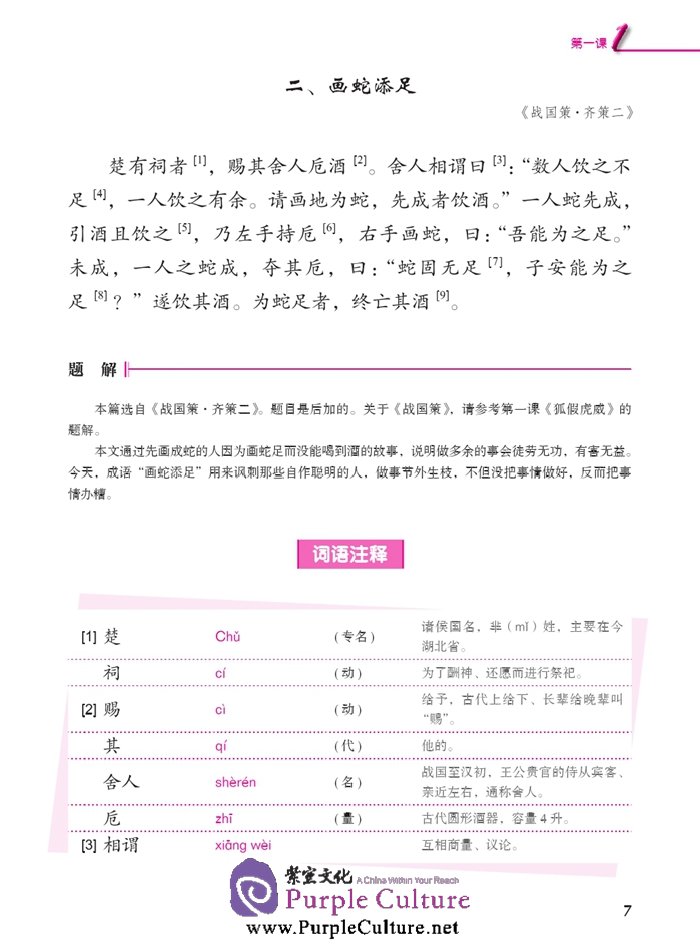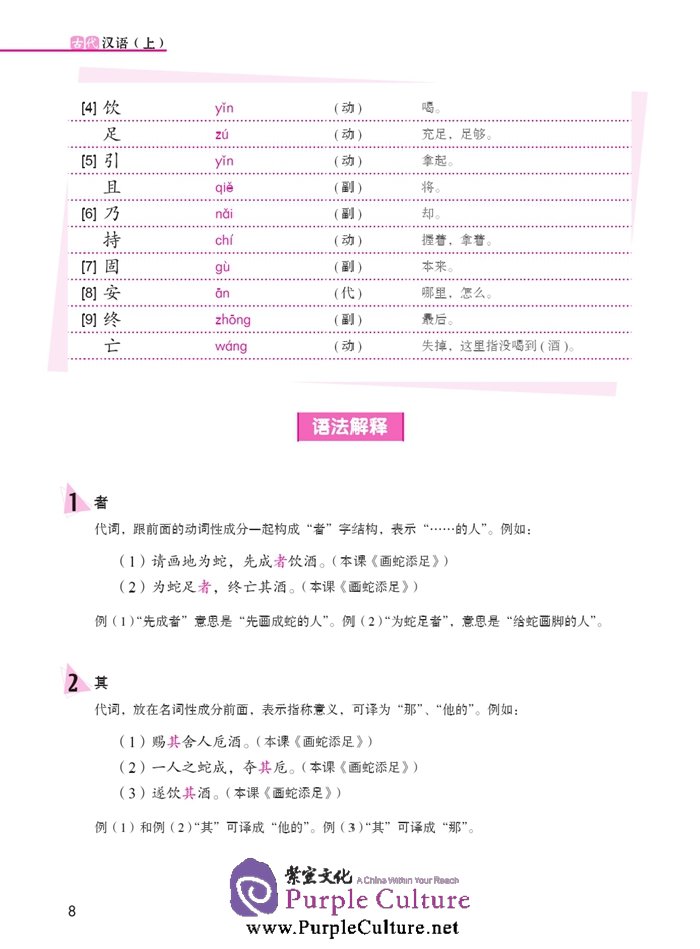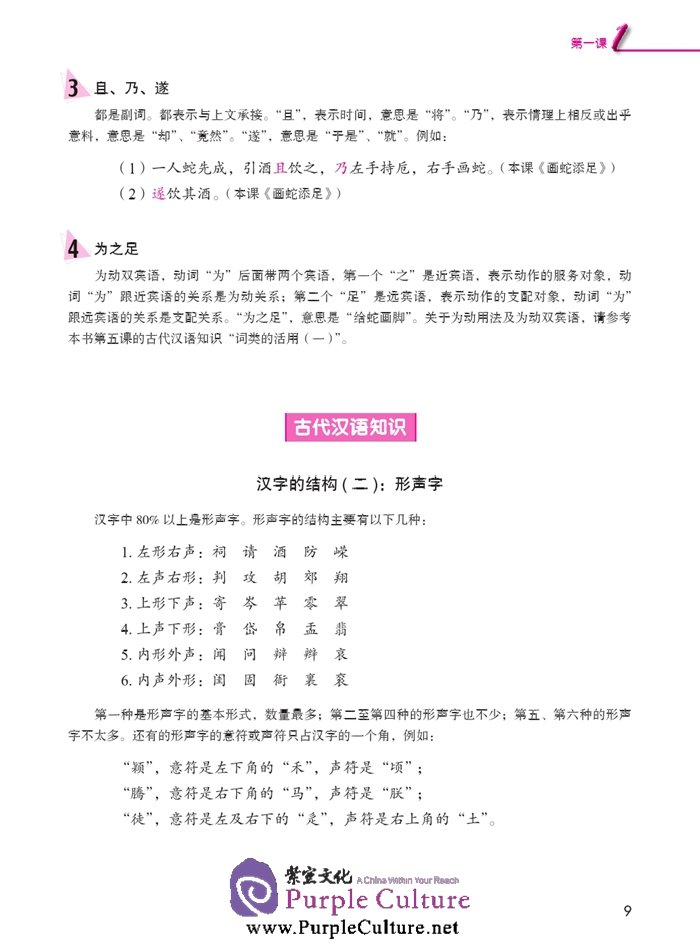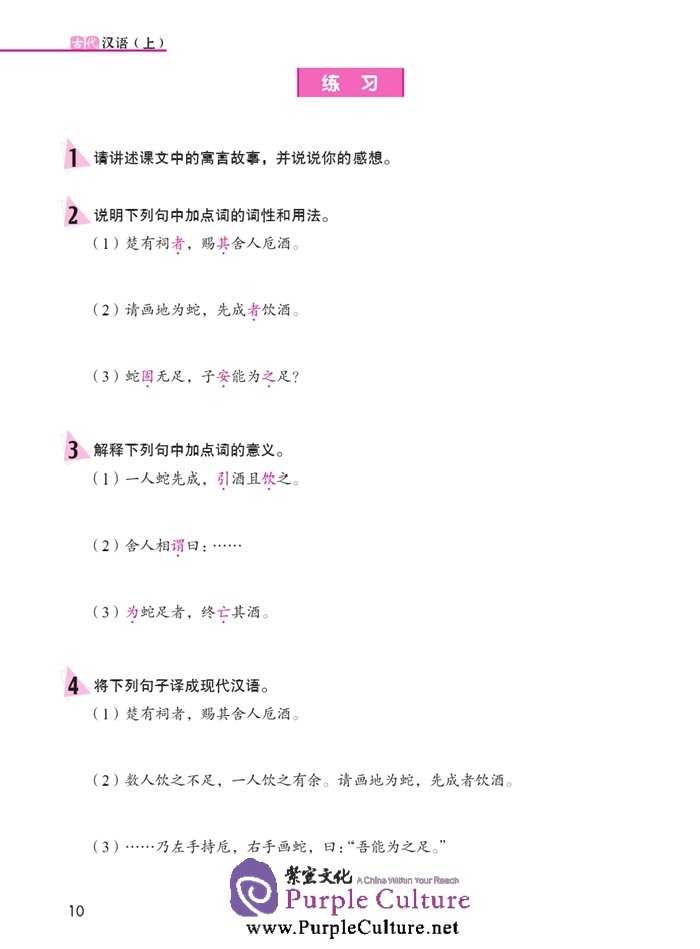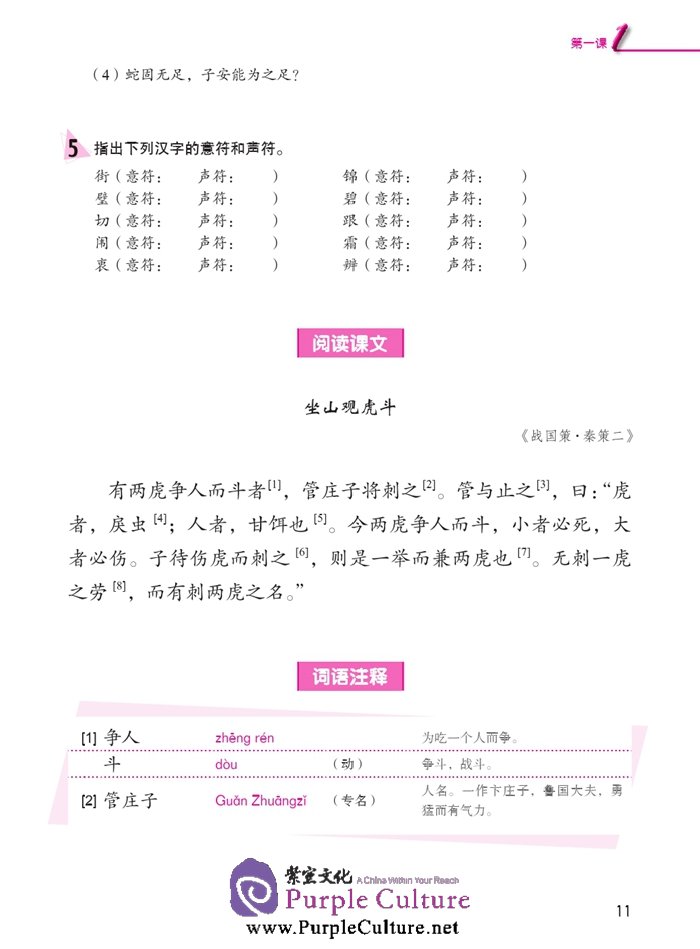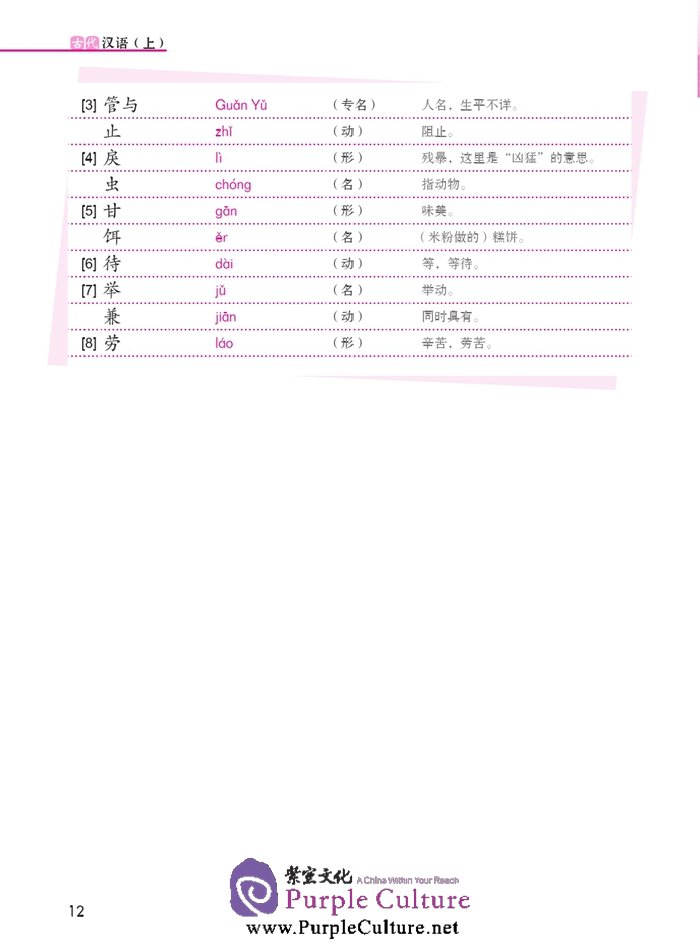 Jump High - A Systematic Chinese Course: Ancient Chinese (volume 1)
$10.00