When in China: A Guide to Chinese Business Culture is a supplementary textbook designed for learners of Business Chinese. It was written by front-line practitioners who are engaged in the teaching of Business Chinese. With chapters arranged topically, the book combines language, business and culture in a way that helps learners not only practice Chinese, but also to acquire a deeper understanding of Chinese business and social culture.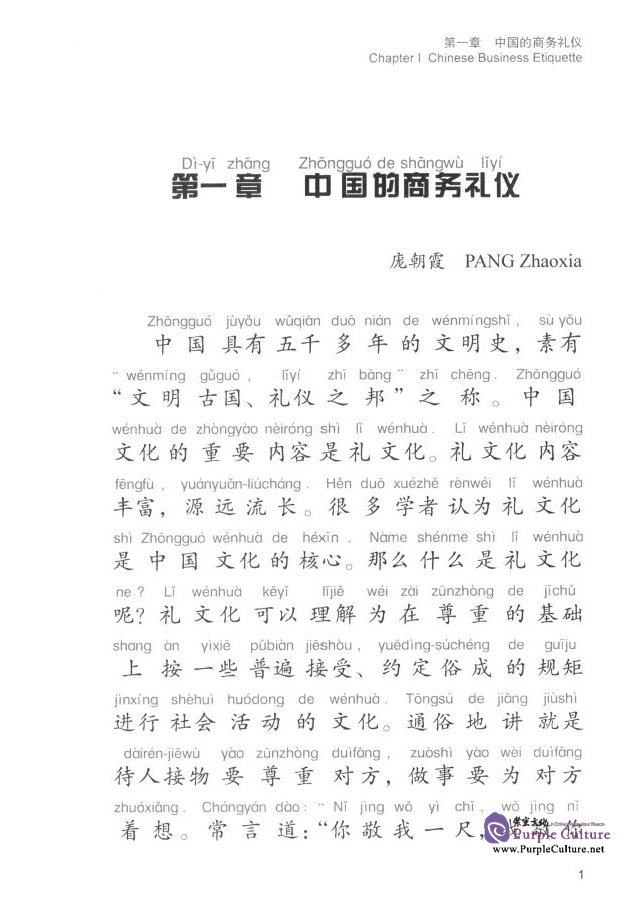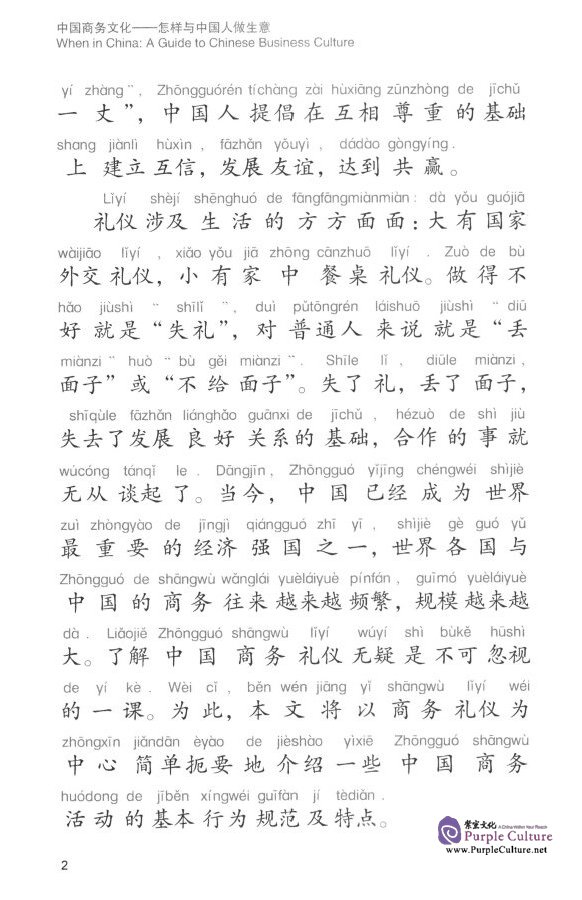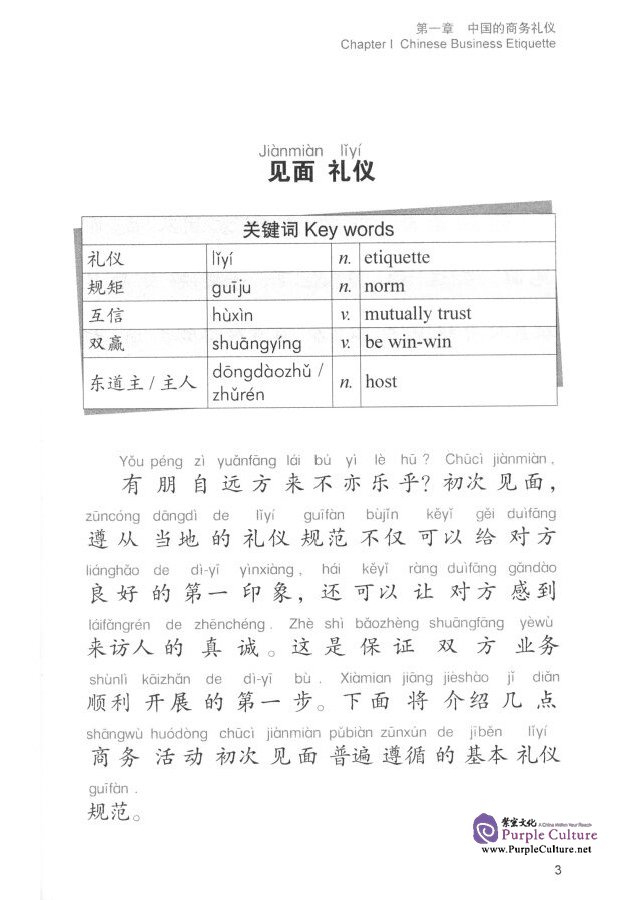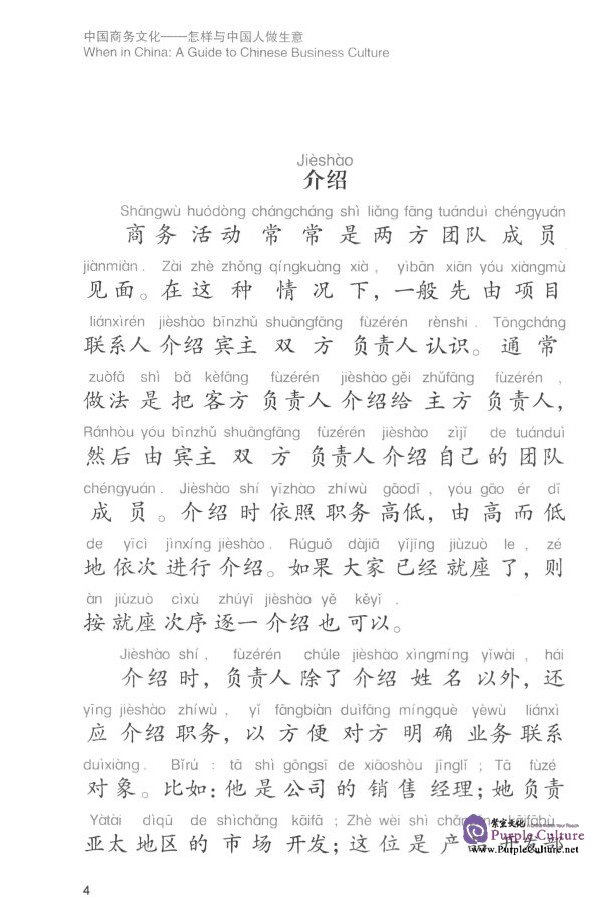 Chapter Ⅱ Common Preferences and Taboos among Chinese People
There is the saying that "the earth of different regions raises different types of people". In the increasingly globalised world of today, a good understanding of the customs of different countries can alleviate cultural conflicts in business activities to a great extent.Understanding Chinese people's preferences and taboos in colours, numbers and animals can also facilitate business communications.
Colours
As a silent language, colour has a clear emblematic meaning to the Chinese people.Grasping the colour psychology in the sub—conscience of Chinese people and using such in marketing is one factor leading to successful marketing in China.
Red is the favourite colour of Chinese people.Red represents blood, passion, diligence, energy and love to the Chinese.As well, red can expel evil.In folk stories, the Chinese New Year is a time for expelling evil with red flames.Therefore, Chinese people hang red lantems, set off firecrackers, paste couplets, wear red clothes and give red envelopes during the Chinese New Year.Red is the main colour for wedding ceremonies in China.Chinese people hang red lanterns, set off red firecrackers and paste red couplets and papercuts during wedding ceremonies.Brides wear red clothes and bridegrooms wear red flowers.Red makes the wedding ceremony fun and joyful.In business, the use of red is common.For instance, red is used in various business ceremonies as a wish for good luck and burgeoning business.However, red can have other meanings; a jealous person is said to have "red—eye disease".It is also used on traffic signs as an alert to stop.
In comparison, black and white usually remind people of accidents, funerals and other unlucky events as well as the Black and White Guards of Impermanence, the two ghosts that lead the dead to the underworld.