---
Format: Paper
Page: 200
Publication Date: 01/2012
ISBN: 9787561932254
Details
Usage Advice
Volume I and II are respectively used in the two semesters of the third year

Description
It is a Chinese textbook for elective course for CSL students, one of the newspaper reading course books in the series of "Times" published by Beijing Language and Culture University Press. Volume 2 is an advanced level book targeted at students in the last semester of the third year.

Based on the new idea of compiling Chinese newspaper textbook, it selects with meticulous care the latest international issues in newspaper and provides myriad types of supplementary study methods so as to help students of intermediate and advanced levels to rapidly improve their abilities of reading Chinese newspaper and advanced Chinese in general. It also helps them get to know Chinese society at the same time. Taking the question types of the reading comprehension section of HSK as references in its exercises, it can also be used to review this section in HSK of the intermediate and advanced levels.

The pamphlet attached to the book has the detailed explanation of the idioms in each lesson and the answer keys.

About the Author(s)
Both authors have been engaged in teaching foreigners Chinese Newspaper Reading for many years at Shanghai University and East China Normal University respectively.
Sample Pages Preview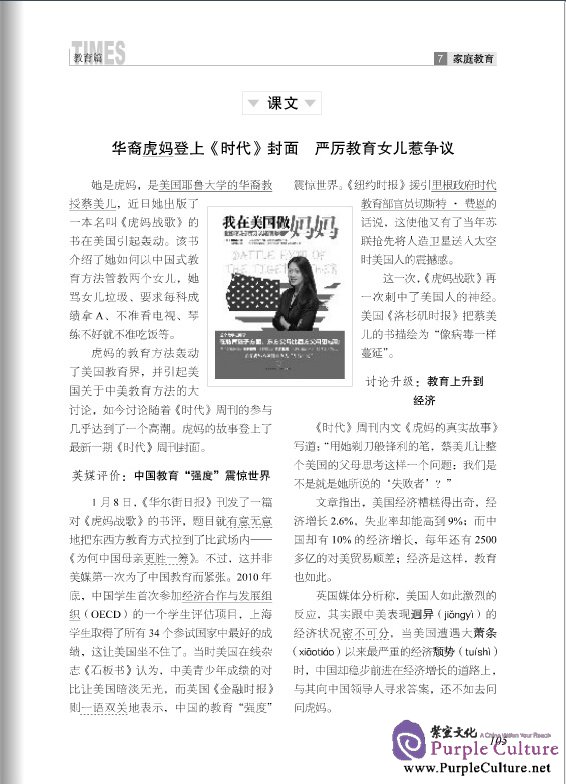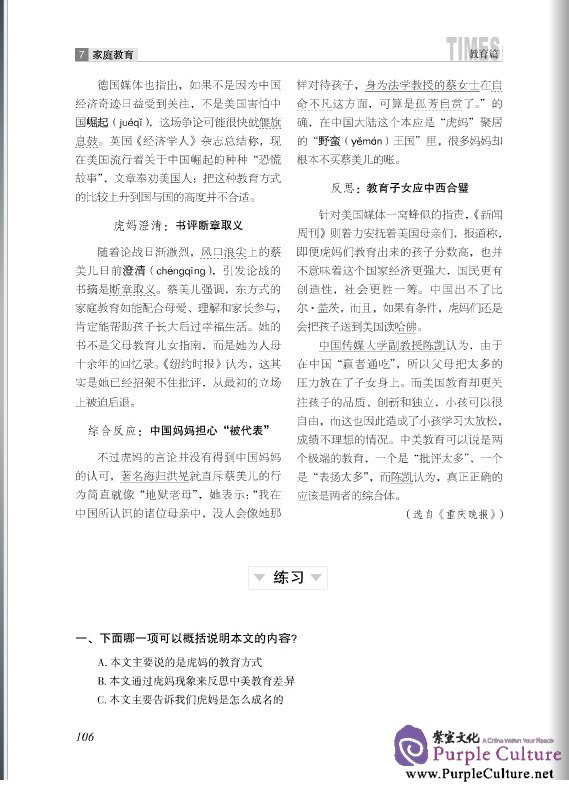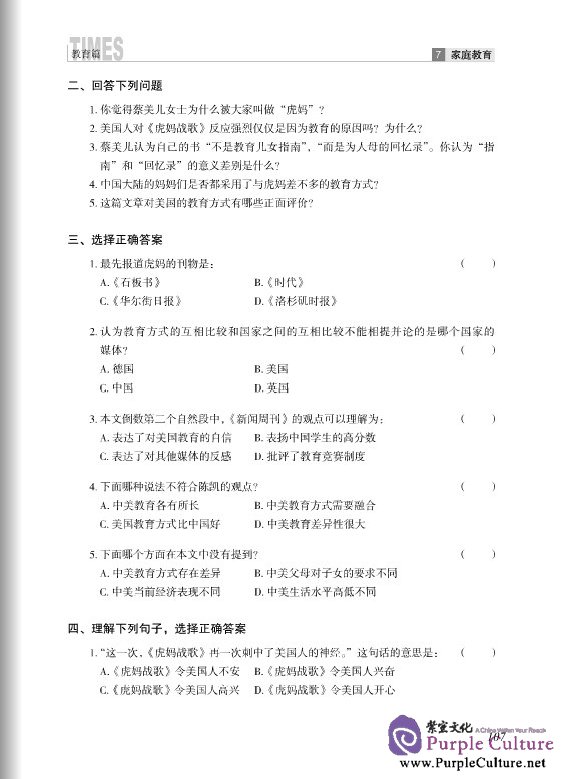 Times: Newspaper Reading Course of Advanced Chinese (II)
$8.40