Sample Pages Preview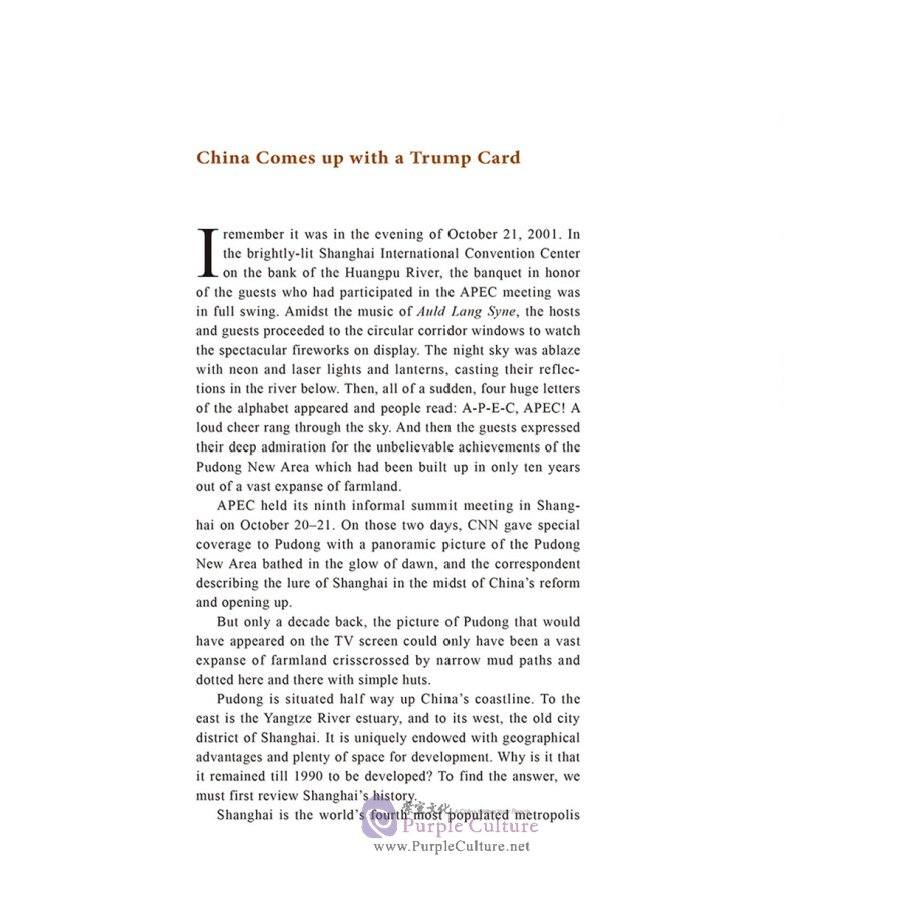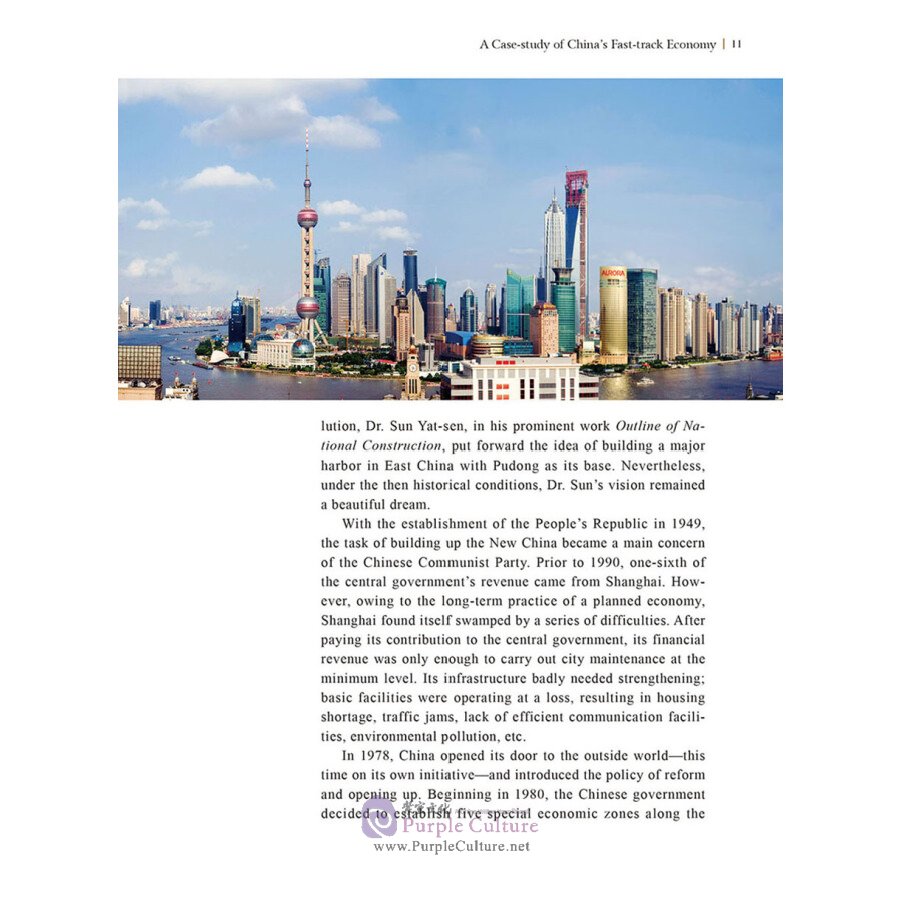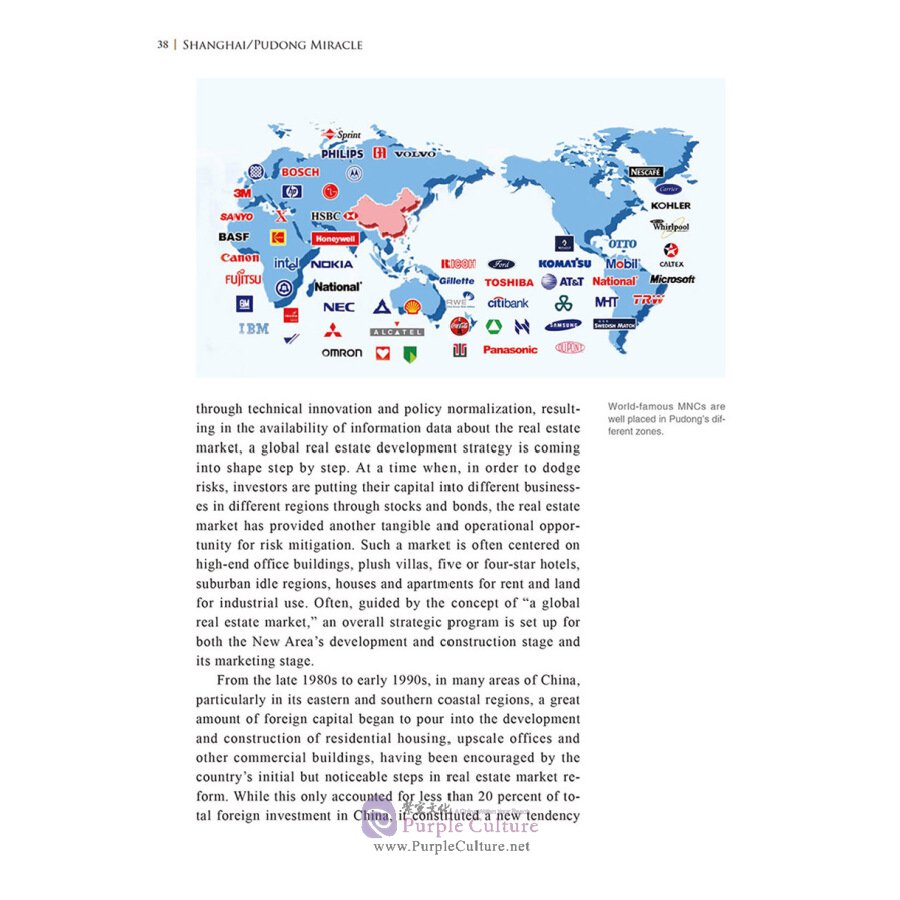 Preface
Preface to the Second Edition

The development of Pudong is a typical case study on the rapidly-growing Chinese economy. The original publication of the Pudong Miracle: A Case-study of China's Fast-track Economy aroused much attention at home and abroad, with translations into English, German, Russian, Japanese, Korean, Polish and Vietnamese among other languages being published successively.
To expand the space for the development of Pudong, upon approval by the State Council, the Shanghai government revoked the administrative division of Nanhui District and incorporated it into Pudong New Area in September 2009. From then on, the new area could no longer count its economic and social development on the basis of the Pudong statistics going back to 1990.
The book was published in July 2008. It included statistics covering 2007 at 1990 constant prices. The size of Pudong's economy in 2007 was 1.7 times that of the rest of Shanghai based on 1990 prices. The Pudong New Area achieved annualized economic growth of boasted over 10 percent in both 2008 and 2009. Therefore, between 2008 and up to September 2009 when Nanhui merged with it, the whole area's economic scale was twice the level of Shanghai's achievement in 1990. It was also in this period that Pudong surpassed other districts of Shanghai. This marked the successful completion of the area's first stage of entrepreneurship.
The book also includes the interview record I gave to the Party History Research Center of CPC Shanghai Municipal Committee as an appendix, entitled the Soft Achievements of the Development and Opening of Pudong. It is the necessary supplement to the "hard results" recorded in the first edition.
"Hard results" of the development zone's construction draw most attention in studies on such entities in China. The achievements can be displayed numerically in terms of infrastructure, GDP, foreign investment, foreign trade, education, health and other aspects. Little attention, however, tends to be paid to the "soft results". The latter refer to the thoughts and experiences of those working in economic development, social progress, urban infrastructure construction, cross-border cooperation, transformation of government functions, personnel training and other fields. As the results appear after due consideration and proven in practice, they are invaluable.