Cheng Ming, an ordinary person, was often punished for failing to catch crickets for the emperor's entertainment. One day, he finally caught a good cricket. The whole family rejoiced over it; however, the story then took an unexpected turn and something life-changing happened to the family.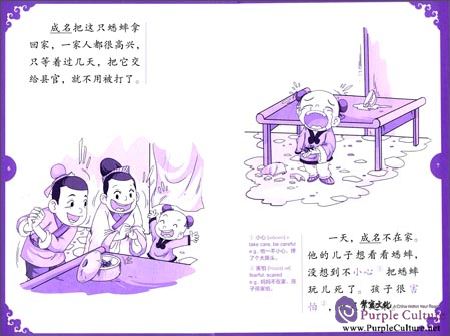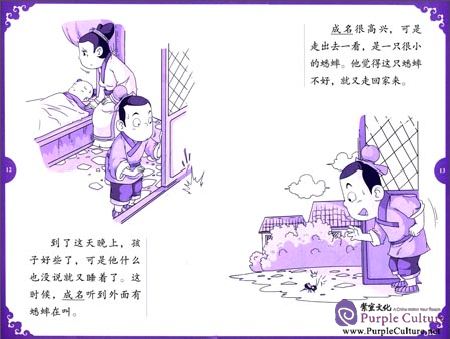 Learning the cricket was dead, his mother became very fearful,too.She said in tears, "Without this cricket, we will all die."Cheng Ming's son felt guilty and scared, then ran away crying.After Cheng Ming returned home, his wife told him whathappened.He was furious and wanted to beat his son, but theboy was nowhere to be found.
Later, his son was found in a water well because he jumped intoit out of fear.He was on the verge ofdeath.
The couple's anger gave way to grief.They cried out for theirson.
The boy showed some signs of recovery inthe evening, but hefell into asleep again without saying a word.Soon after, ChengMing heard the chirp ofa cricket outside.
He felt delighted uponhearing that familiar sound, but when hewent outsid'e, he found it was just a very small cricket.He cameback home empty—handed.
To Cheng Ming's surprise, this cricket hopped into his houseand landed on his hand when it noticed he went away.He thought he might give it a try and have it compete with theother crickets first.Unexpectedly, the cricket was so strong andbeat all the rivals.