---
Author: Ma Yamin;
Language: Traditional Chinese, English
Page: 162
Publication Date: 08/2013
ISBN: 9787561935804
Details
Usage Advice: This book will cover one year's study if three one-hour lessons are devoted to it each week.

Level: Elementary

This is the traditional Chinese characters version of Book 5 of Easy Steps to Chinese, a series of Chinese textbooks for middle school students who are non-native speakers of Chinese. The book is full-color printed and includes an MP3 CD. 
The book is composed of five units, each with three lessons, encompassing such everyday topics as "family, hobbies, making friends", "climate, booking air tickets, shopping", "learning Chinese, summer jobs, parties", "diets, accidents, being a social worker", "China, Spring Festival, New Year's Eve dinner". Each lesson has two texts, which were written based on what middle school students think and feel in their real life. The texts are supplemented by simple explanations of grammar points and a variety of exercises including listening exercises, grammar exercises, exercises on dictionary skills, oral report, role-play, group discussion, etc.

About the Author
Ms. Yamin Ma, with a bachelor's degree in English Language and Literature and a master's degree in Education, is now teaching Chinese in an international school in Hong Kong. Ms. Ma has many years' experience in teaching Chinese as a foreign language and knows well about the AP Chinese Program in the US and the IB Chinese Test in Europe.
Table of Contents
第一单元第一课家庭 
第二课爱好 
第三课交友 
第二单元第四课气候 
第五课订机票 
第六课购物 
第三单元第七课学汉语 
第八课暑期工 
第九课开派对 
第四单元第十课饮食 
第十一课意外 
第十二课做义工 
第五单元第十三课中国 
第十四课春节 
第十五课年夜饭 
听力录音稿 
附录:中国地图
Sample Pages Preview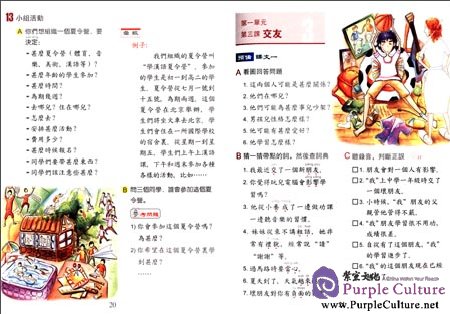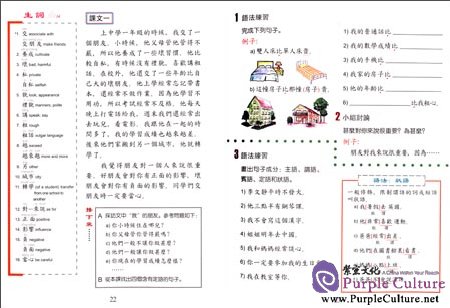 Easy Steps to Chinese (Traditional Characters Version) Textbook 5 with 1 CD
$23.60