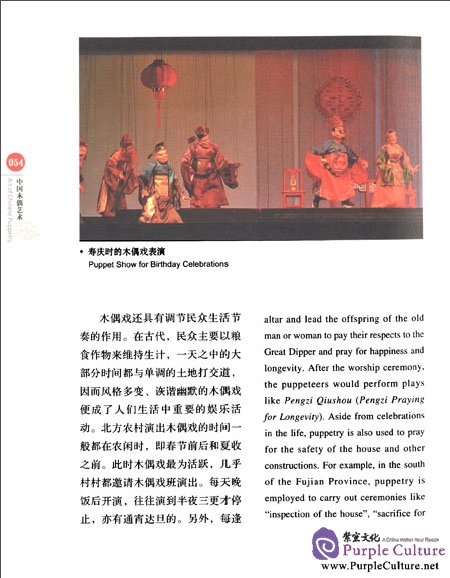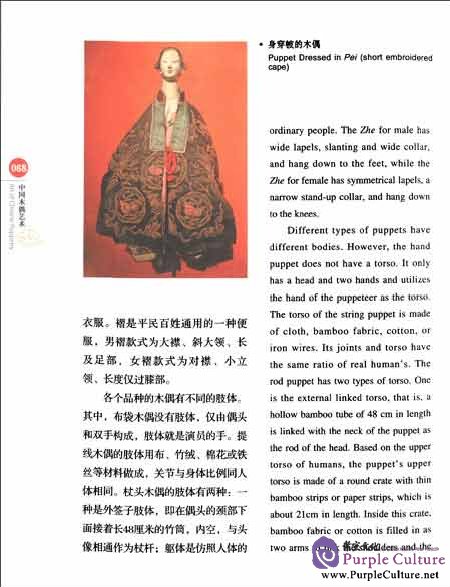 Influence of the Five Forms on the Image Design for PuppetsThe Five Forms refer to our two eyes, two nostrils, and one mouth. The image of thepuppet is built depending on five personalities including beauty, ugliness, loyalty,treacherousness, wisdom, stupidity and four emotions including happiness, anger, sadness,joy, which are reflected by the complex combinations of the five forms. 
Common styles of the puppet face include: the long square face with a wide foreheadand a square contour, looking like the Chinese character, which is mainly used forwarrior roles; the short square face with a square forehead and a square chin resembling theChinese character [] ", which is mainly used for big painted face; the hatchet face thatis thin and long with a wide forehead and a long chin, which is mainly used for the thinclown role; the long face looking like the Chinese character "[] ", which has a narrowerand longer shape than the long square face, which is mainly used for the young scholarrole; the full-moon face, which is used for the fat clown role; the oval face with roundforehead and curved chin, which is used for the main female role; the narrow oval facethat is thinner than the oval face and used for the maid role; the olive face with long andpointed forehead and chin, which is mainly used for the female clown role, the factotum,or the house keeper; other faces for all sorts of demons, monsters, or personified animals. 
The following types of eyes are commonly seen, including locust-shaped eyes witha long and handsome image, which are used for the young male or female role; almond-shaped round eyes that are used for the male warrior role and the boy; brass bell-shapedor longan-shaped eyes that are big and protruding, which are used for painted face role orthe warrior role; triangle eyes in the shape of triangle with high points on the top eyelids,which are used for the clown role; long and charming eyes for the young female role andthe female warrior role; small and protruding eyes for the thin and extremely vicious role;the prolonged bee-shaped eyes with yellowish color of the eyeballs, which are used for theelderly role; the deer's eyes appearing to be round and deep, which are used for thieves,burglars, or robbers; the goat's eyes that lack energy and have a green hue, which are usedfor the fat or clown supporting role; slating and white eyes that are not so symmetrical,whichare used for the bad and cunning role, like the treacherous court official as a viciousman; down-turning eyes with a lower upper eyelids and slight dropping on the outercomers of the lower eyelids, which are used for the female match maker role."