Details
Since the Great Exhibition held in Britain in 1851, 159 years have gone by, and in 2010 Shanghai, China, will get its turn for the first time to host a WorLd Expo. For over 100 years the Chinese people have participated in and supported the world expos in various forms.What effects did these events have on China and its social progress? What did China contribute to the events, and what interesting stories have been told about them? What will the 2010 Shanghai WorLd Expo show to the world?
This book records China's participation in World Expos, and its great vision for the upcoming Shanghai Wortd Expo. It contains many treasured historical photos and depictions of stereographs, emblems and medals, ittustrating China's links with 20 World Expos.
The World Expo 2010 Shanghai China is a grand in-ternational event hosted by the Central Government ofPeople's Republic of China and undertaken by the Shang-hai Municipality. It is the first registered World Exposi-tion approved by the International Exhibitions Bureau(BIE) to be held in a developing country. The 2010 WorldExpo is a great cooperation and communication arenafor all nations as well as a significant opportunity forChina as a developing country to promote close culturaldialogue with the rest of the world and to learn fromother nations.
China has invited 200 countries and international organizations to participate, as it promised in its bid, aim-ing to host the largest number of global participants in World Expo history. Under the auspices of the StateCouncil of the PRC and the Shanghai 2010 World ExpoNational Organizing Committee, promotional work forthe Expo is being handled by a "4+1" group composed ofthe Ministry of Foreign Affairs of the PRC, Ministry of Com-merce of the PRC, Shanghai Municipal People's Govern-ment and China Council for the Promotion of InternationalTrade (CCPIT), plus China's Commissioner General of the Chinese Government for the World Expo 2010 Shanghai China.
Sample Pages Preview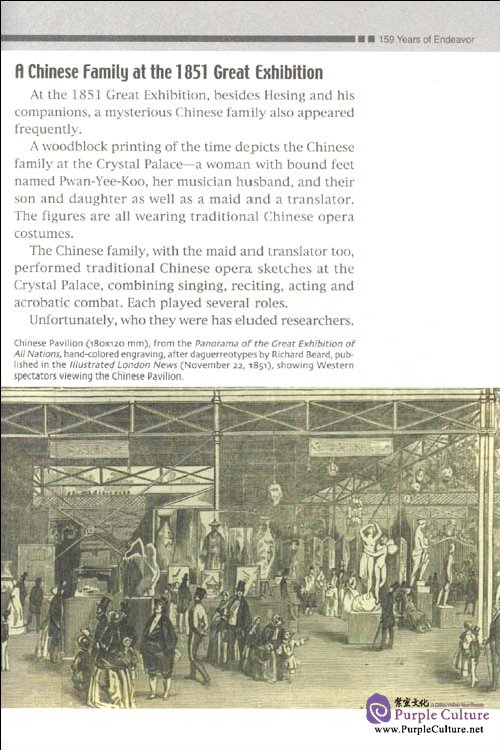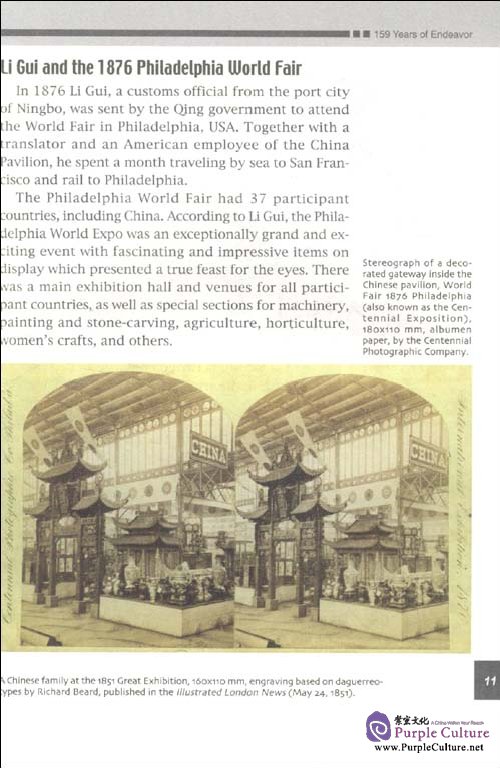 The World Expo 2010 Shanghai-China's 159-year Endeavor
$15.00