Details
FINALLY, a Chinese dictionary designed for Englishs peakers and other non-natiye students of Chinese, Learn the new Broken Marks method of looking up characters, and begin finding unknown Chinese characters quickly and easily.

About Author
Kuangyan Huang, holds a Ph.D. from Columbia Law School, where he graduated with honors. He has been published in both China and the United States, including two bestselling nonfiction books in Chinese and a previous Chinese-English dictionary.
Tong Chen, holds two Master's degrees from Miami University. In China, she worked as a senior editor and reporter at a Chinese newspaper. She has published numerous papers, articles and books in both China and the United States, including a previous Chinese-English dictionary.


Sample Pages Preview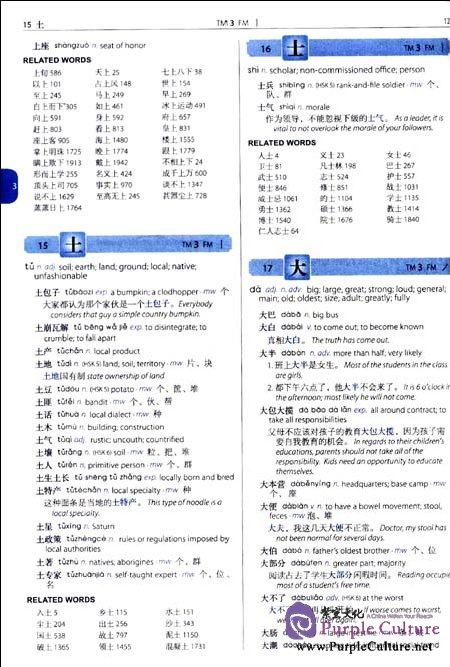 1 Customer Review(s):
by chris rushlau on 2018-01-31 08:02:02
I have the version published by McGraw Hill. You ought to show the page or two at the beginning where the "broken mark" system is explained and examples given. This system is a revolutionary achievement: I am no longer afraid of Chinese-English dictionaries, although, so far, I have only looked up words in the little dictionaries included within this (previous) edition. But therein I am as bold as a character in a wonderful Chinese movie, a person, that is, not an ideogram.
Write Review
The Chinese Broken Marks Dictionary
$25.60