China is a major country of festivals. In the long history, vast territory and diversified ecology, various Chinese ethnic groups created, inherited and developed the diversified culture of festivals. These festivals are stages epitomizing Chinese culture and its important components. Various elements of Chinese culture such as myths, legends, religions, rites, traditional Chinese opera, music, dancing, foods and drinks, arts and crafts are inseparable from festivals. They carry the Chinese nation's historical memories, cultural creations, social mechanisms and joys of life. In festivals, people satisfy their sensual needs, strengthen group recognition, realize multiplication of ethnic groups, and look for mental peace and spiritual solace.
About Author
Wang Xuewen, Ph.D. in folklore studies, graduated from Beijing Normal University and is now an associate research fellow at the Center for Ethnic & Folk Literature & Art Development, Ministry of Culture, PRC and a deputy director of the editorial department of Chinese Festival Annals, a major project entrusted by the National Social Science Fund of China. His main research directions are theory and practice of festival culture and cultural heritage protection. He published Restriction and Sharing, a monograph, and several essays in Journal of Chinese Ritual, Theatre and Folklore (Taiwan), Folklore Studies, Shandong Social Sciences and other periodicals.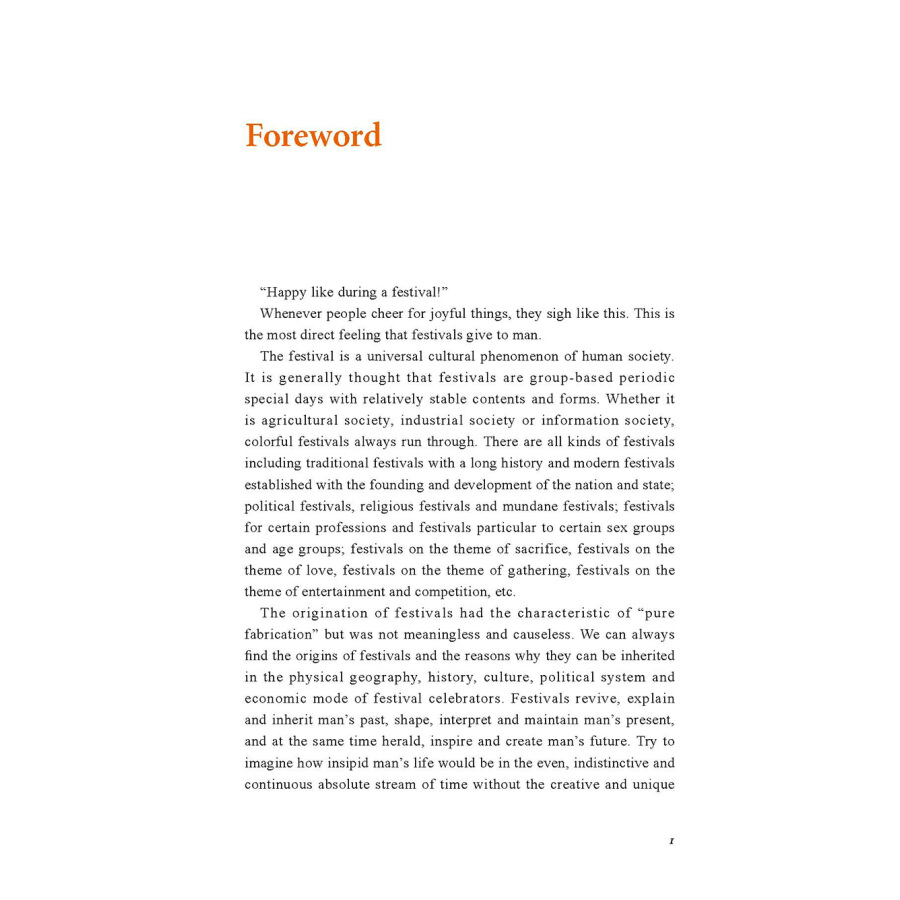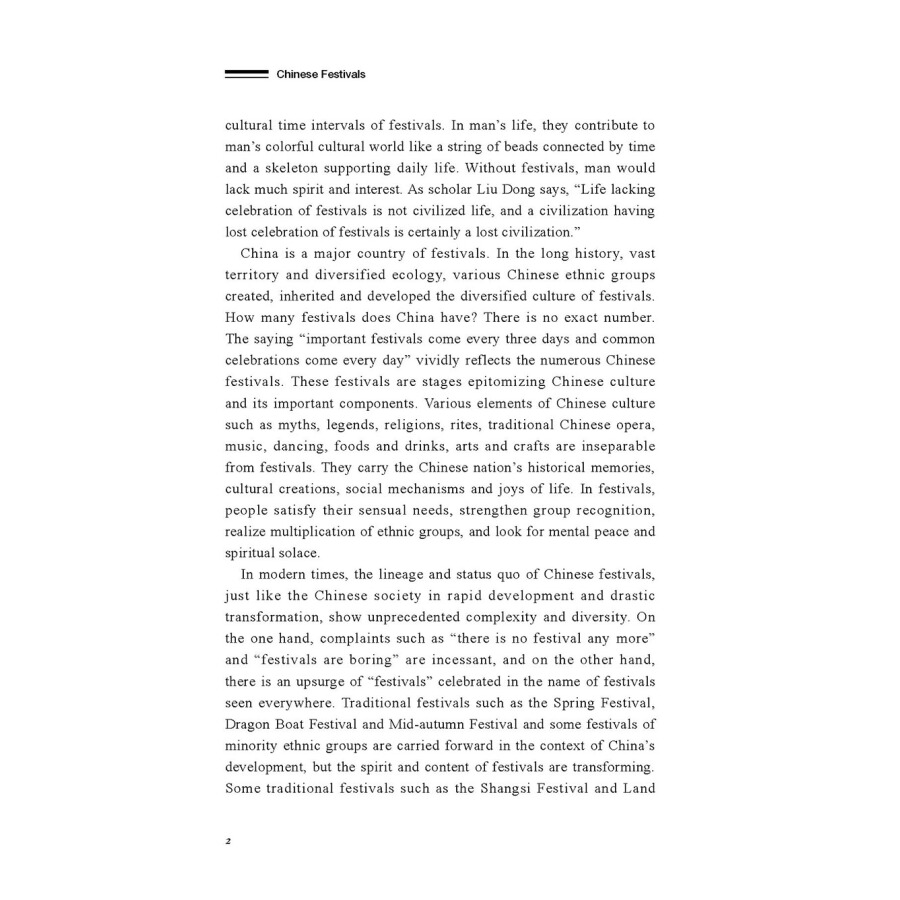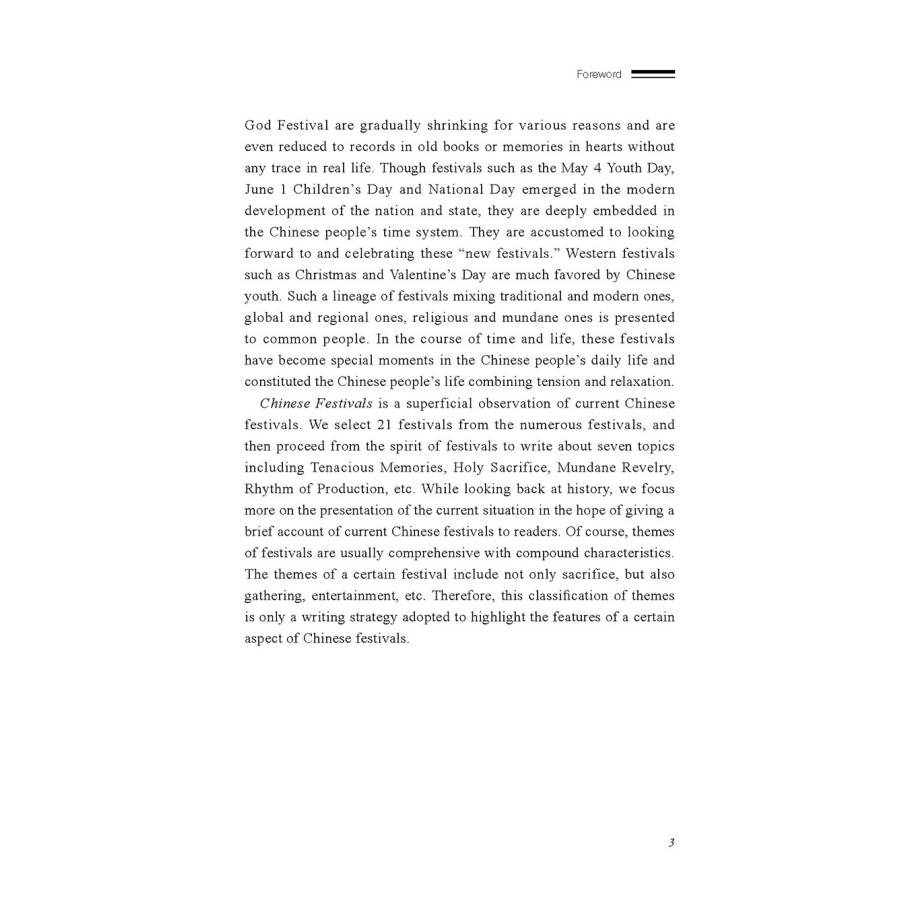 "Happy like during a festival!"
Whenever people cheer for joyful things, they sigh like this. This is the most direct feeling that festivals give to man. n
The festival is a universal cultural phenomenon of human society. It is generally thought that festivals are group-based periodic special days with relatively stable contents and forms. Whether it is agricultural society, industrial society or information society, colorful festivals always run through. There are all kinds of festivals including traditional festivals with a long history and modern festivals established with the founding and development of the nation and state; political festivals, religious festivals and mundane festivals; festivals for certain professions and festivals particular to certain sex groups and age groups; festivals on the theme of sacrifice, festivals on the theme of love, festivals on the theme of gathering, festivals on the theme of entertainment and competition, etc.
The origination of festivals had the characteristic of "pure fabrication" but was not meaningless and causeless. We can always find the origins of festivals and the reasons why they can be inherited in the physical geography, history, culture, political system and economic mode of festival celebrators. Festivals revive, explain and inherit man's past, shape, interpret and maintain man's present, and at the same time herald, inspire and create man's future. Try to imagine how insipid man's life would be in the even, indistinctive and continuous absolute stream of time without the creative and unique cultural time intervals of festivals. In man's life, they contribute to man's colorful cultural world like a string of beads connected by time and a skeleton supporting daily life. Without festivals, man would lack much spirit and interest. As scholar Liu Dong says, "Life lacking celebration of festivals is not civilized life, and a civilization having lost celebration of festivals is certainly a lost civilization."