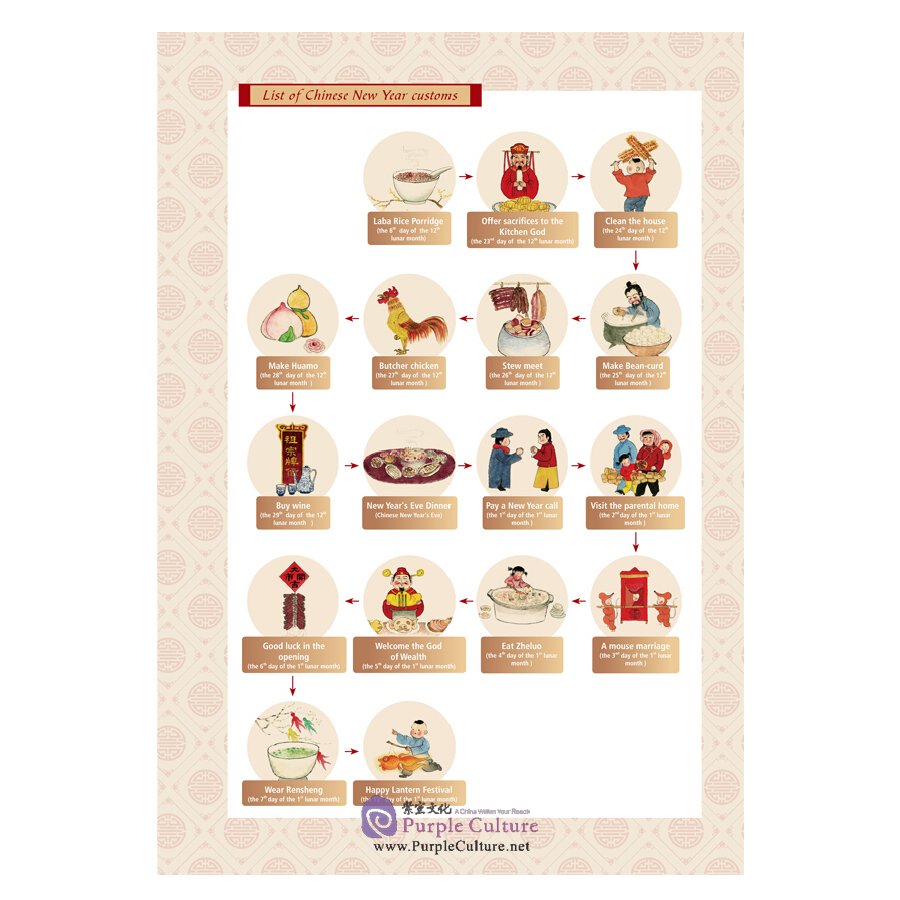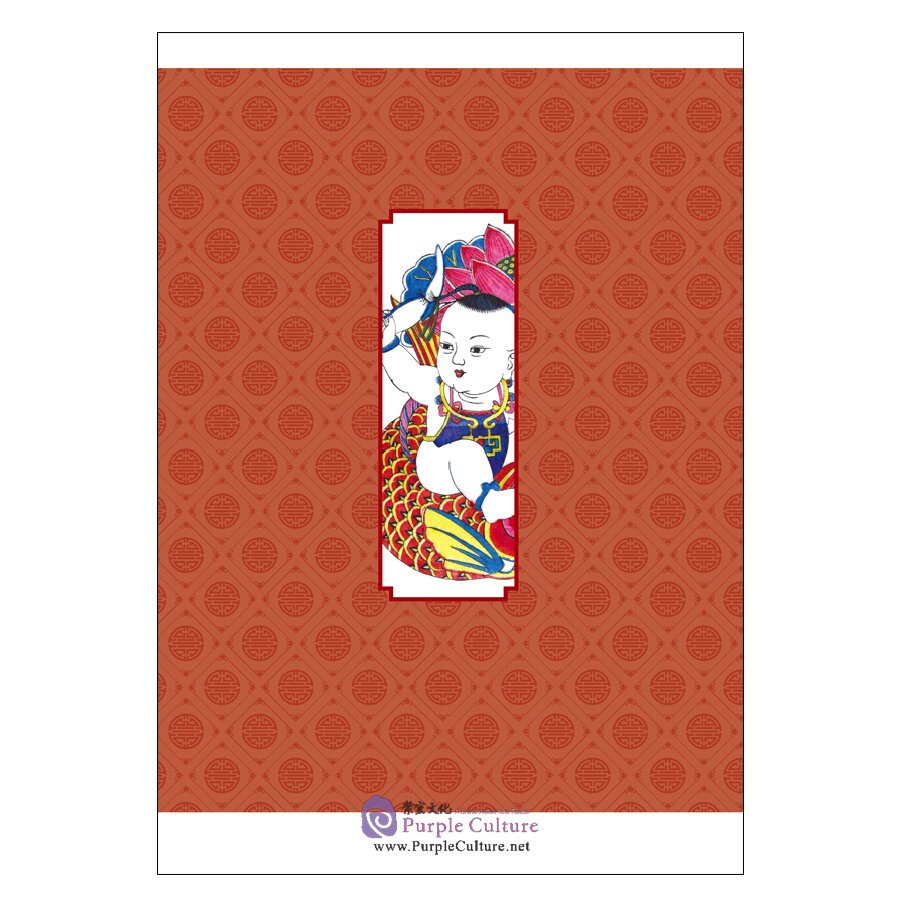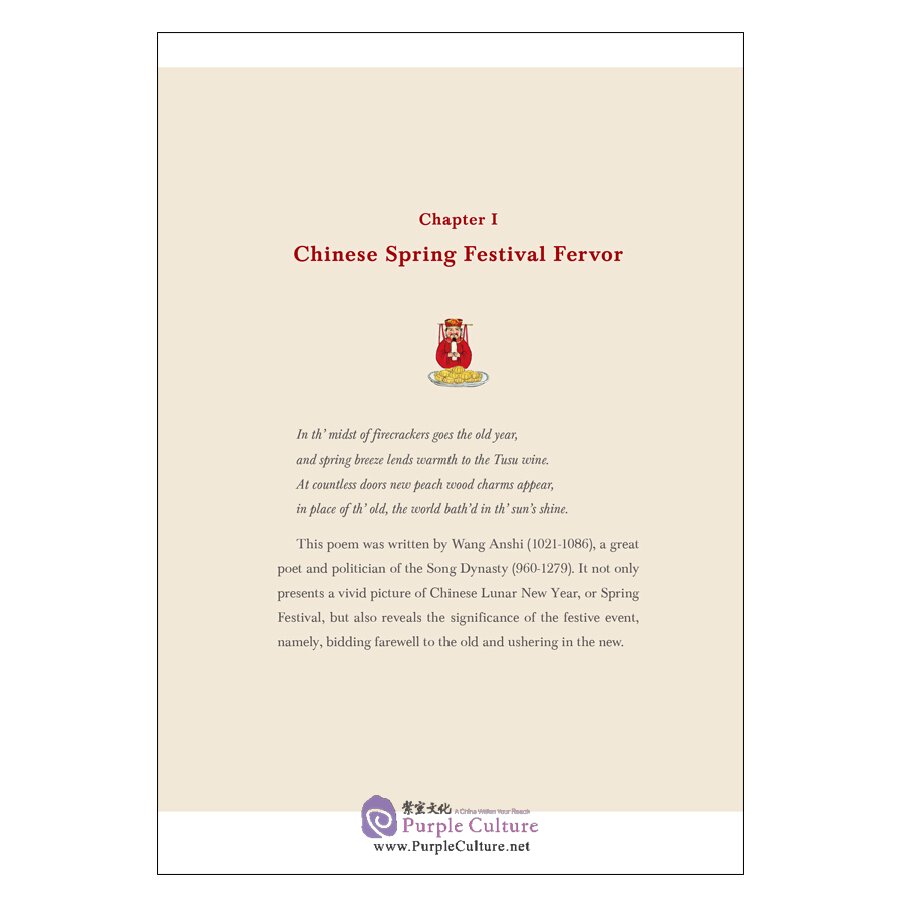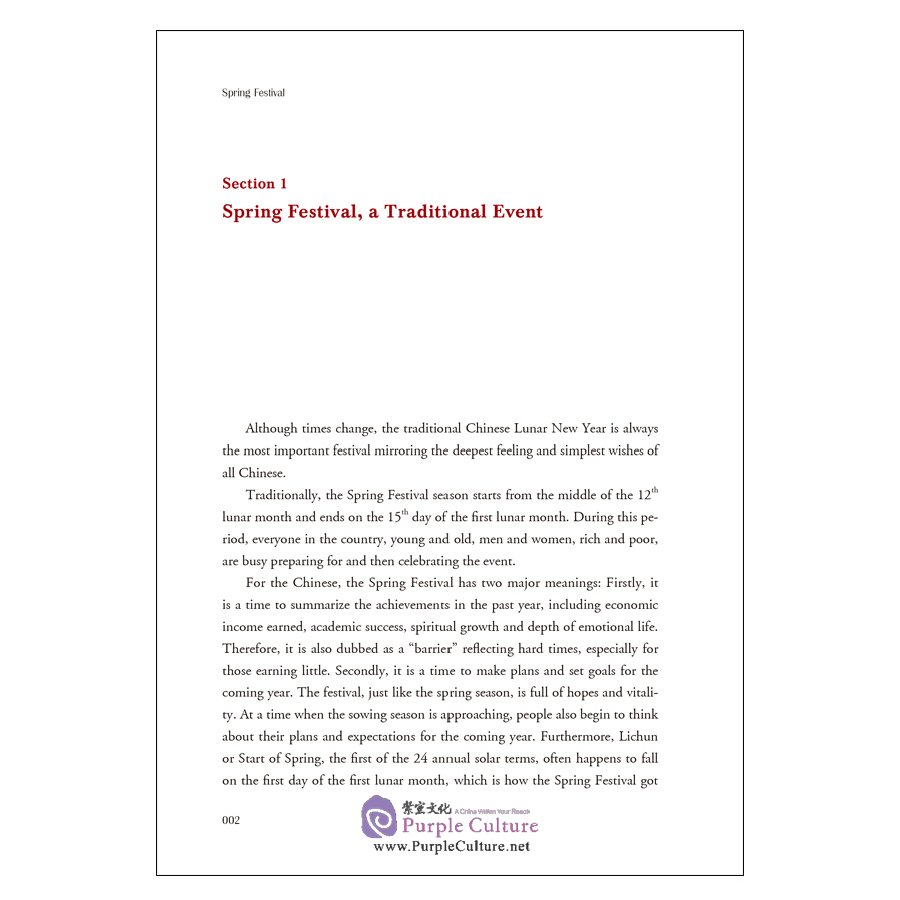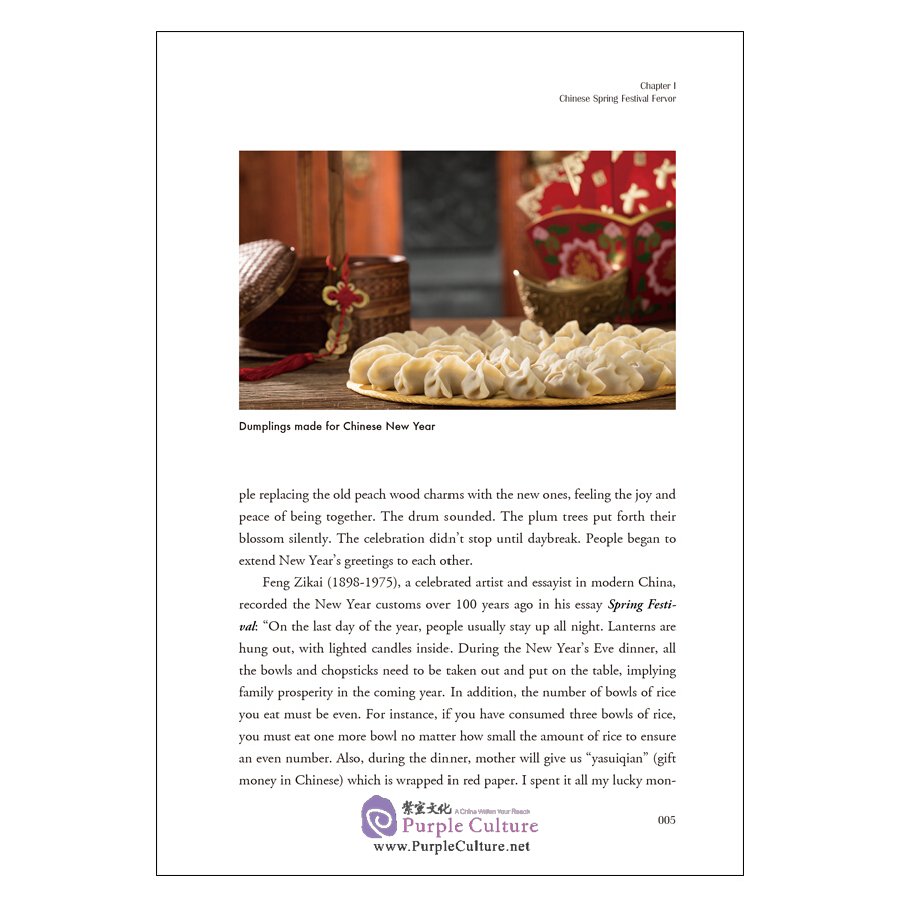 Preface
As the old saying goes, "An hour in the morning is worth two in the evening; a year's plan starts with spring. The "Spring Festival is not only the grandest festival the Chinese people celebrate but also the starting point of a new lunar year.
When the Chinese people celebrate the new lunar year, it means the old year has gone by and the new year has arrived with all its fresh hopes. There- fore, celebrating the Spring Festival plays a connecting role between past and present.
No matter who you are, whether you are high or low in social status, or rich or poor, everyone sums up what he or she has done in the past year and makes a fresh plan for the new year. The Chinese have another saying to the effect that nothing is more important than celebrating the New Year; everything that should be done in these days should make way for Spring Festival celebration, before resuming the tasks set.
Family reunion is the eternal theme of the Spring Festival. No matter where you are, all have to go back home to reunite with their parents and kith and kin. On the one hand, those who are at home should make full preparation for the family reunion by making special purchases for the family reunion dinner on the lunar New Year's Eve.
There is another significance of home reunion—ancestor worship. While those living gather for happy reunion, they never forget to invite their deceased ancestors to come back home for a look of their happy life. At the same time, their offspring cook a new year dinner for their deceased ancestors as a token of gratitude for them and wish they would help protect them from the other world.
The unique concept of family and kinship of the Chinese, which has passed down from generation to generation, has become a cultural gene flowing in the blood of Chinese people for numerous centuries. It is such inheritance and continuation that the Spring Festival has become the most valued traditional festival of the Chinese and an important carrier of the great theme of home reunion.
Some say Westerners talk about "love", while the Chinese hide "love" in their hearts. The former is like a flower, which is fragrant and exciting; the latter is like a seed, rooted in thick soil, and finally growing into a tree of kinship. No matter where the branches and leaves are scattered, and wherever the flowers and fruits are flourishing, they are always connected by the roots. The Spring Festival is therefore the annual flowering and fruiting time of the "family tree" of numerous Chinese families. It is also an opportunity for hundreds of millions of Chinese people to express their "love" to each other with practical actions and plain language. For every Chinese, the Spring Festival is not only a millennium festival but also a unique family party.