Chinese characters are square-shaped ideograms and the only ancient language alive in the world. The existence of Chinese characters is a miracle in the human civilization history. Today, Chinese characters are still developing. This ancient language used by most people in the world is embracing the future vigorously. This book briefly introduces basic knowledge about China's profound culture of Chinese characters with easily understandable words and exquisite pictures. It will take readers on a relaxing and interesting journey in the "kingdom of Chinese characters".
About Author
Han Jiantang, a native of Tianjin and a TCSL (Teaching Chinese as Second Language) teacher at Tianjin Normal University, began to engage in TCSL education and research in 1985, and was dispatched by the State Education Commission in 1994 to give lectures at Mongolian National University, Ulaanbaatar for three years. Publications: China's Cultural Heritage (1994), Approaching Traditional Chinese Art (2001), The Culture of Chinese Characters – With Illustrations by Pictures (2005), Inscriptions on Bones and Tortoise Shells from the Yin Ruins – With Illustrations by Pictures (2009) and The Culture of Chinese Characters (2010). Hundreds of his illustrations were published in books, newspapers and periodicals; his prints were displayed at three artwork exhibitions in Tianjin; his brick-relief prints were exhibited at the National Art Museum of China.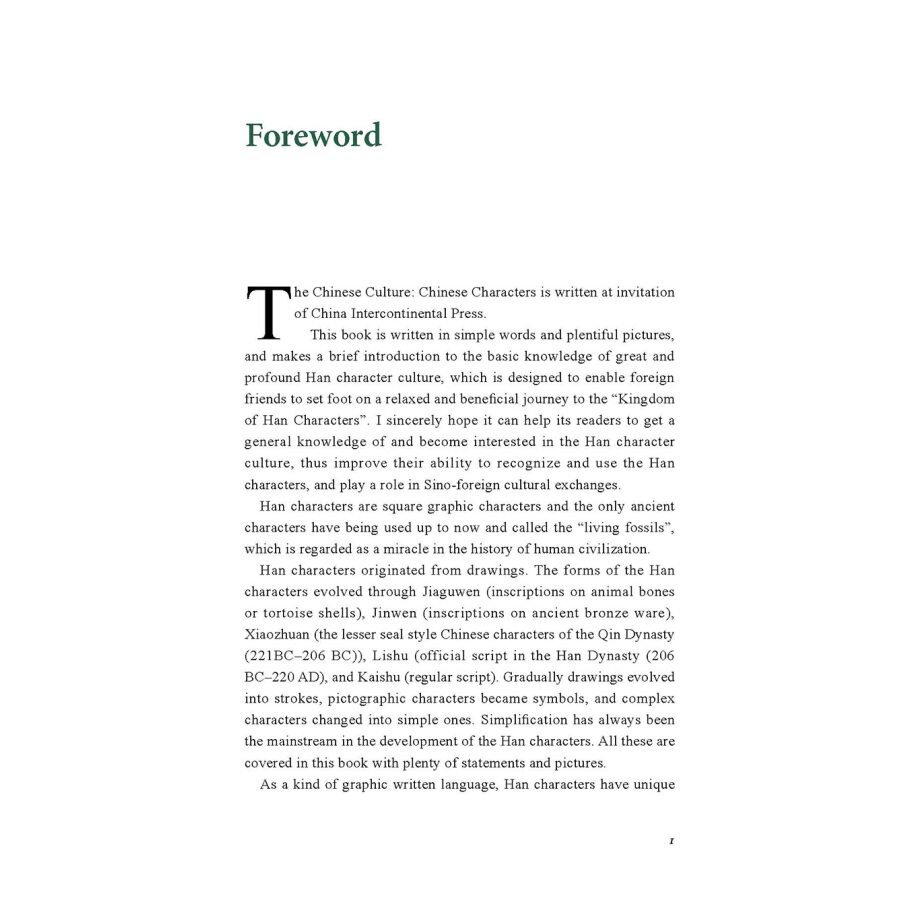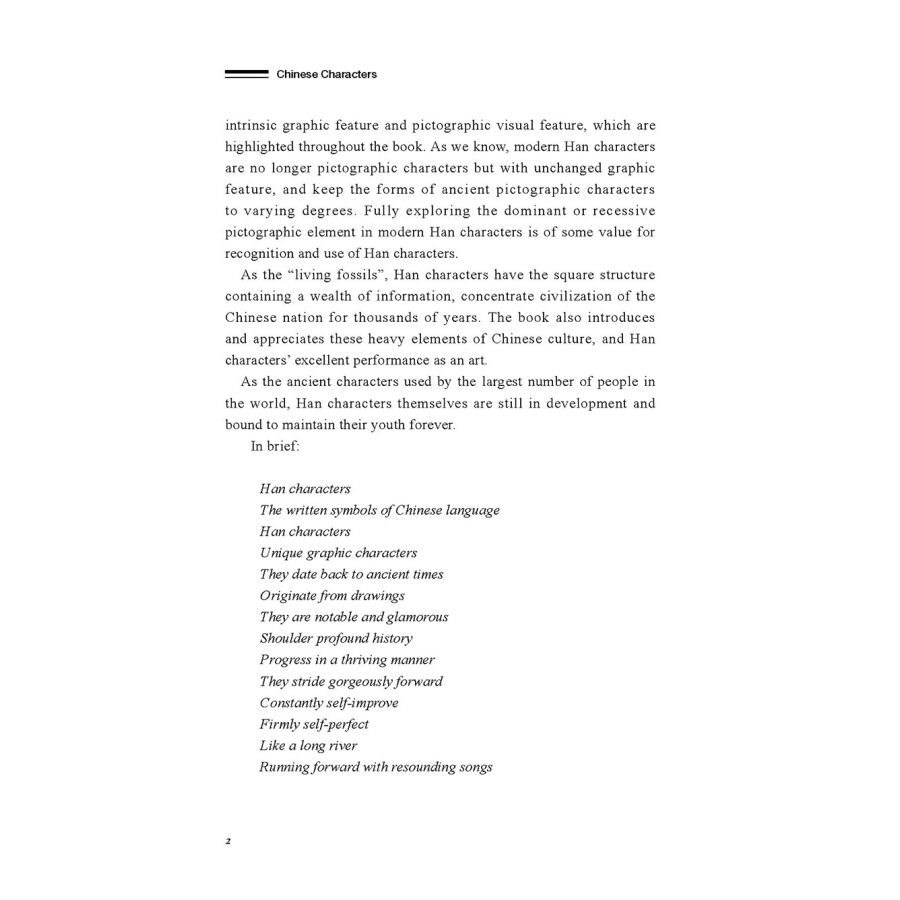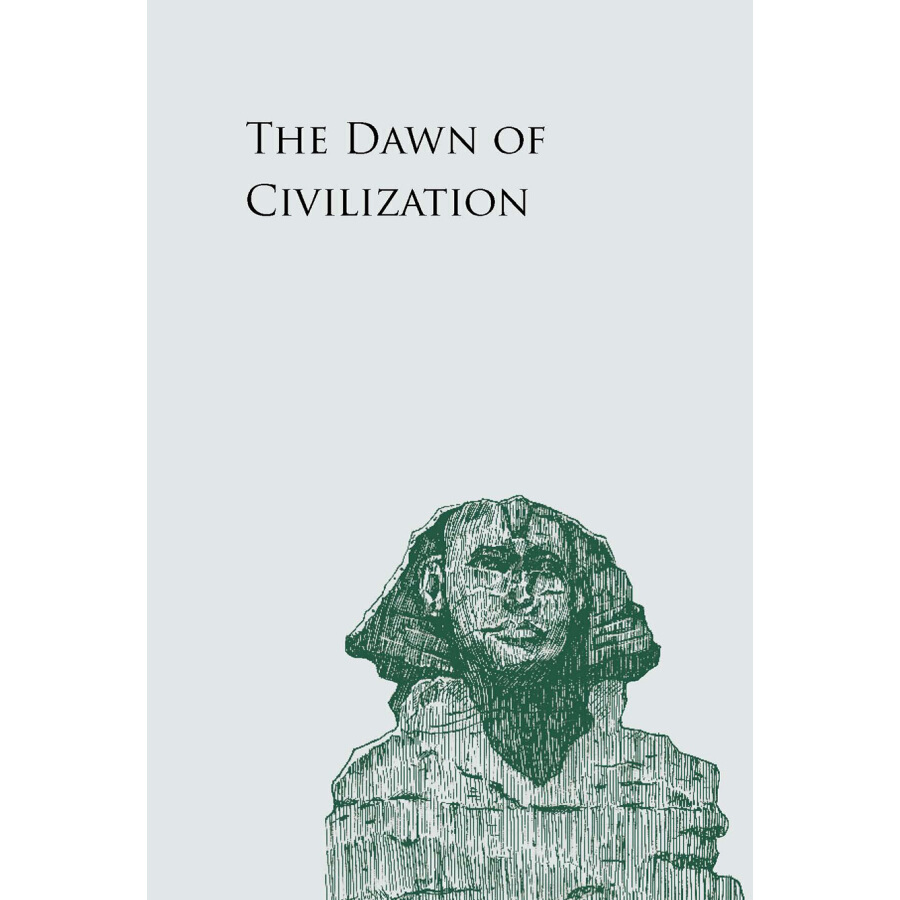 The Chinese Culture: Chinese Characters is written at invitation of China Intercontinental Press.
This book is written in simple words and plentiful pictures, and makes a brief introduction to the basic knowledge of great and profound Han character culture, which is designed to enable foreign friends to set foot on a relaxed and beneficial journey to the "Kingdom of Han Characters". I sincerely hope it can help its readers to get a general knowledge of and become interested in the Han character culture, thus improve their ability to recognize and use the Han characters, and play a role in Sino-foreign cultural exchanges.
Han characters are square graphic characters and the only ancient characters have being used up to now and called the "living fossils", which is regarded as a miracle in the history of human civiliza tion .
Han characters originated from drawings. The forms of the Han characters evolved through Jiaguwen (inscriptions on animal bones or tortoise shells), Jinwen (inscriptions on ancient bronze ware), Xiaozhuan (the lesser seal style Chinese characters of the Qin Dynasty (221BC–206 BC)), Lishu (official script in the Han Dynasty (206BC–220 AD), and Kaishu (regular script). Gradually drawings evolved into strokes, pictographic characters became symbols, and complex characters changed into simple ones. Simplification has always been the mainstream in the development of the Han characters. All these are covered in this book with plenty of statements and pictures.