Sample Pages Preview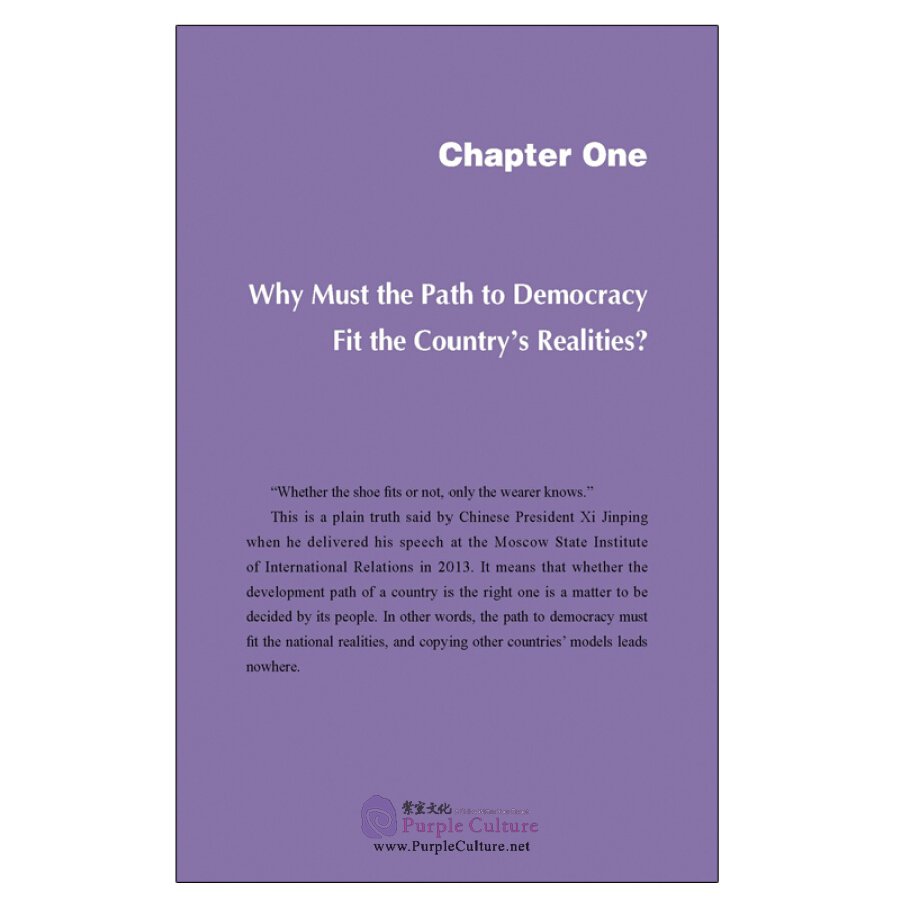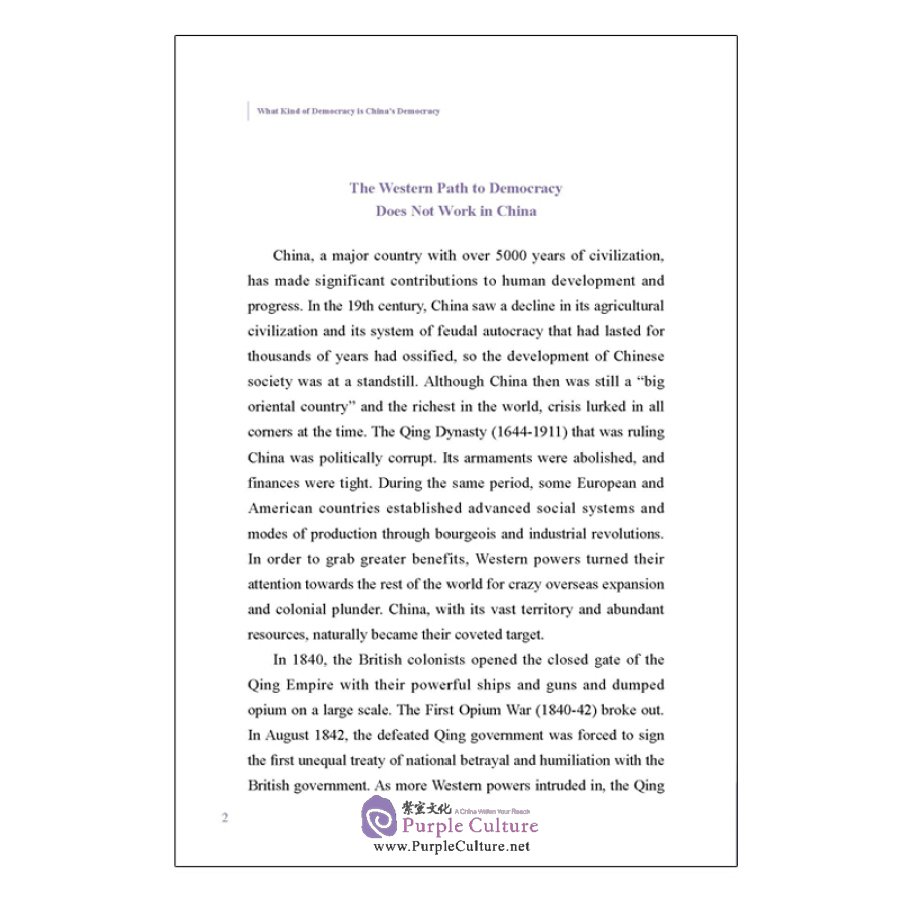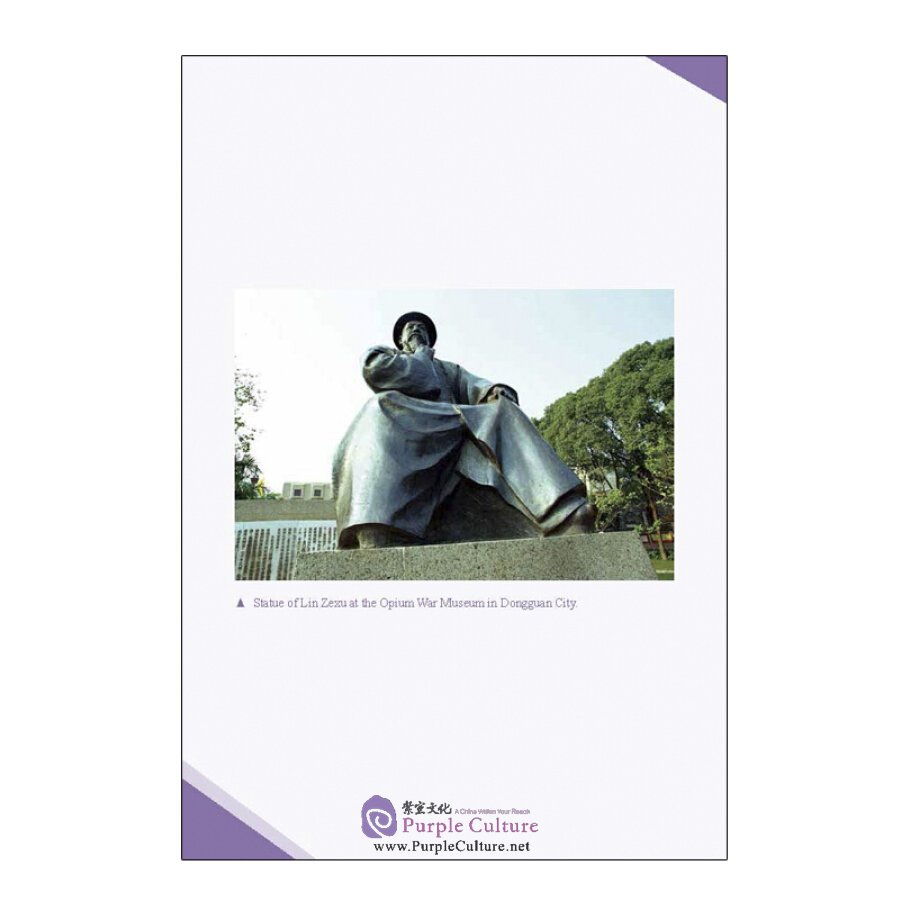 Preface
Democracy is the fruit of human political civilization, and is the universal pursuit of all peoples around the world. n
There are two typical democratic systems in the world today. One is the separation of powers represented by the West, and the other is the people's democracy represented by China. China's democratic system suits her national conditions since it is internally generated, not imposed by external forces. n
In modern times, the Chinese people have carried out arduous struggles and explorations for democracy and independence, but only under the leadership of the Communist Party of China, they have truly obtained the right to be the masters of the country. The hard-won democracy is highly cherished and resolutely safeguarded by the Chinese people. Since the reform and opening-up in late 1970s, China has unswervingly developed and improved her democratic system, enriched the ways of realizing democracy, and ensured that the people fully enjoy the right to be the masters of the country, while accelerating economic development. Socialist democracy with Chinese characteristics continues to show vigor and vitality. n
Decades of practice have fully proved that by following the development path of democracy chosen by the people, the Chinese people have not only realized their aspiration to be masters of the country, but also gradually realized their common will of building the country into a modern and powerful socialist country.