Due to the harsh ecological environment, underdeveloped infrastructure, and low level of social and economic development, farming population in Dingxi has long struggled to meet their basic needs. The city has long been regarded as a typical poverty-stricken area. In order to get rid of poverty, the poverty alleviation and development program was launched in 1982 in Dingxi. Since then, Dingxi has made remarkable achievements in poverty alleviation. The implementation of the antipoverty policy in 2013 made Dingxi enter a decisive stage of poverty alleviation-all the counties and districts of Dingxi will be lifted out of poverty in the end of 2020.
This book introduces the social and economic development of Dingxi and its causes of poverty and process of poverty alleviation and development. It sorts out policy systems and details, as well as important measures and achievements of trageted poverty alleviation in Dingxi.lt focuses on its poverty alleviation through developing potato industry, financial industry, traditional Chinese medicine industry, new energy industry, livestock raising industry, and labor transfer. It makes a detailed analysis of the process, details and measures, models, and effectiveness and experience of poverty alleviation in the city, and a further comprehensive analysis of the regional industrial development there.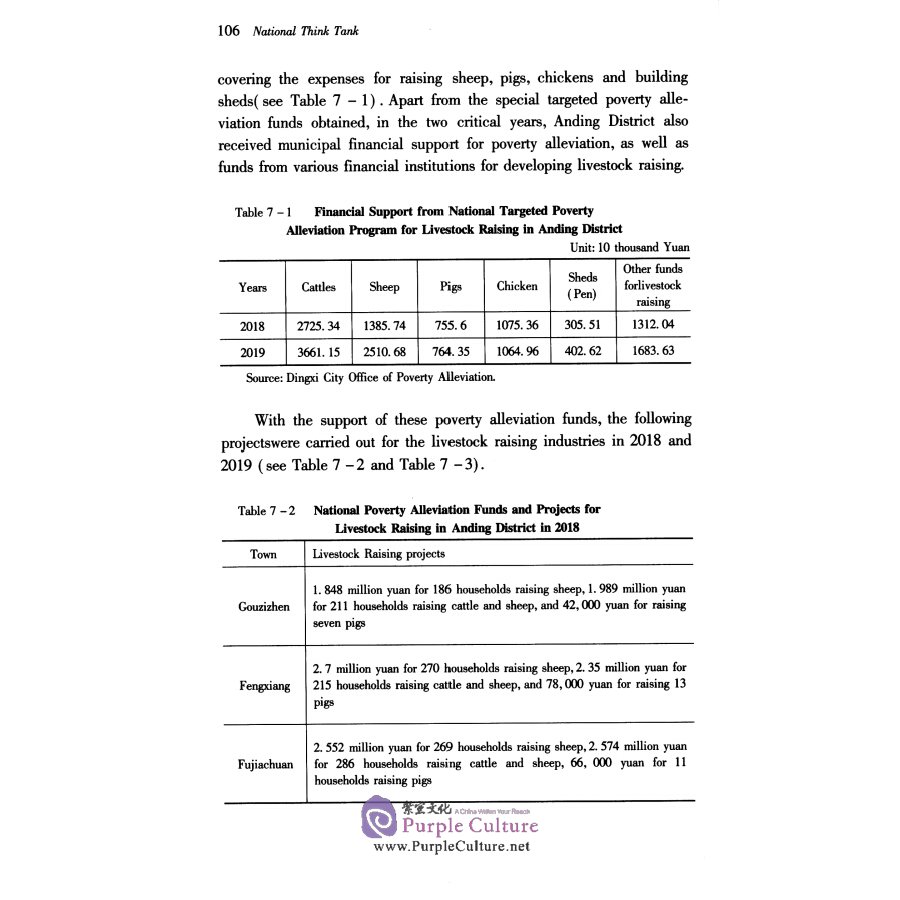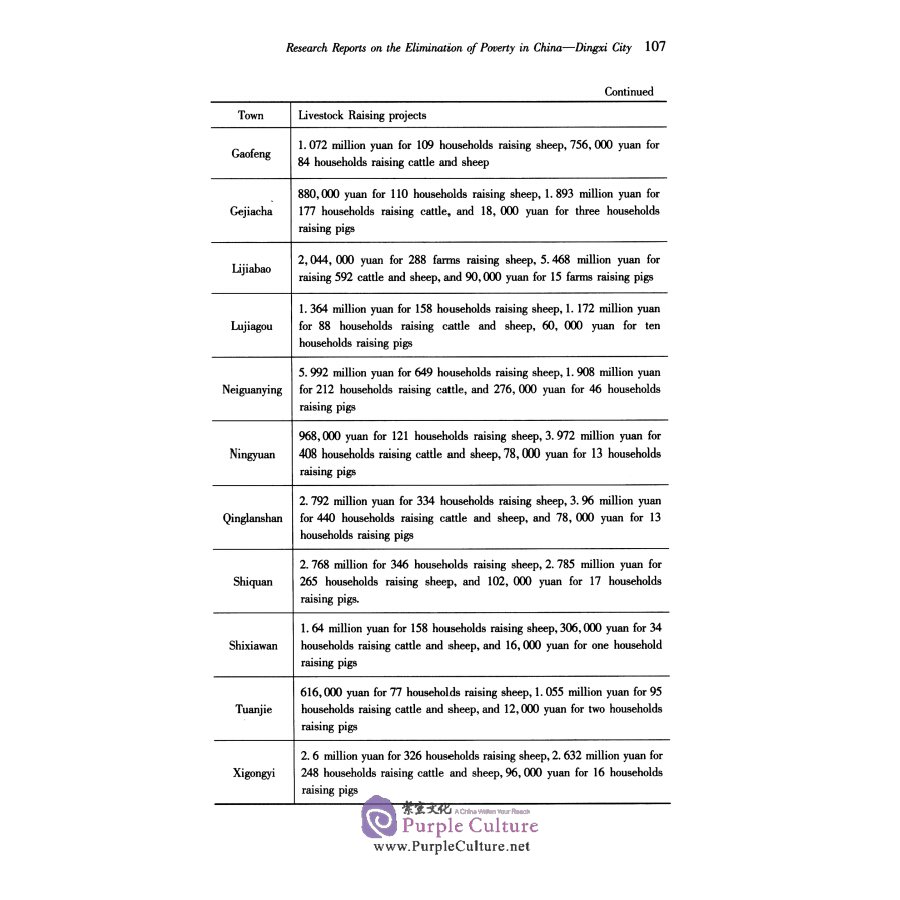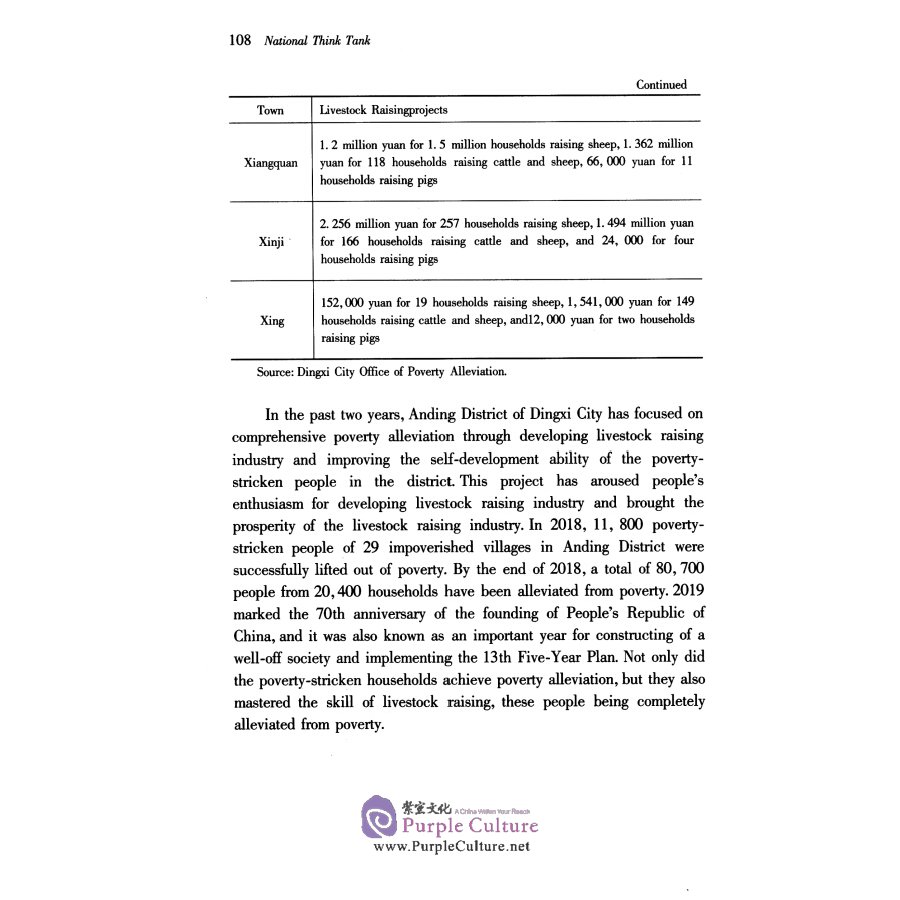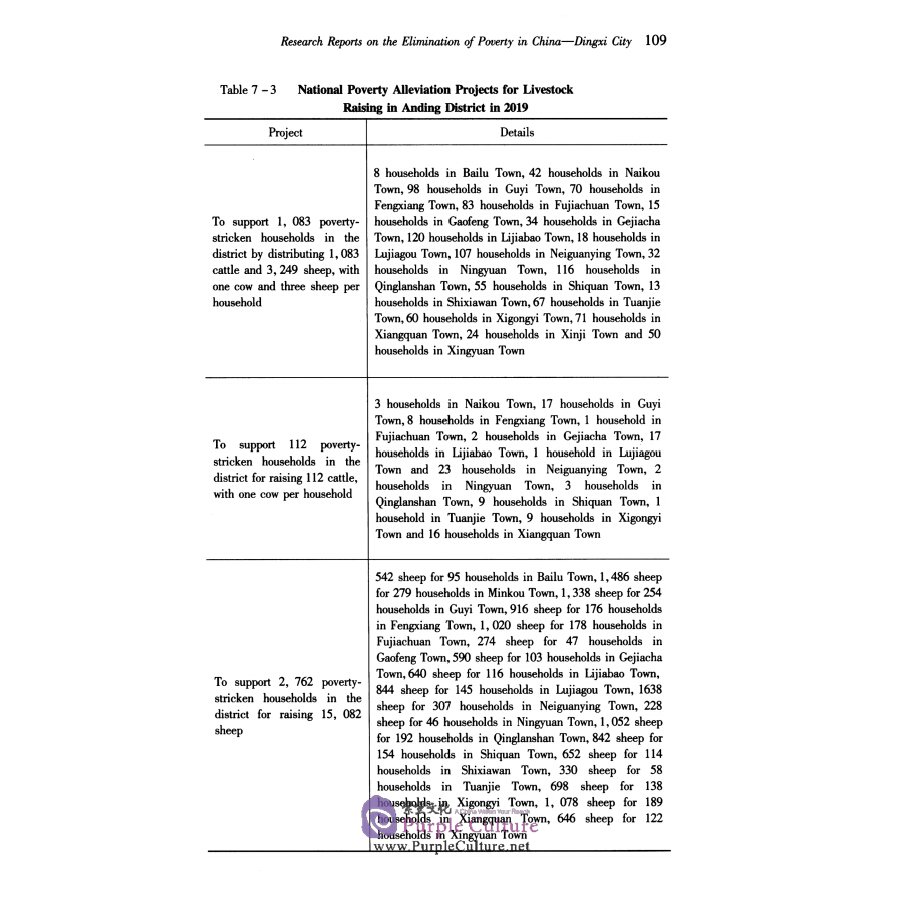 Preface
We are witnessing major changes unfolding in the world, changes unprecedented in a century. With the in-depth development of world multipolarization, economic globalization, social informatization and cultural diversity, peace, development, cooperation and mutual benefit have become the common aspirations of human society; and it is the common wish of people from all countries to build a community with a shared future for mankind. At the same time, humankind is faced with many common challenges, typified by fierce power politics among major countries, continuous regional conflicts, terrorism, development imbalance, climate change, rising unilateralism and protectionism. China, as the largest developing country in the world, is a builder, contributor and upholder of the cause of peace and development of mankind. The 19th National Congress of the Communist Party of China held in October 2017 has led China to a new great journey of development. Guided by Chinese President Xi Jinping Thought on Socialism with Chinese Characteristics for a New Era, the Chinese people are making continued efforts to achieve the Two Centenary Goals of China and the Chinese dream of the great rejuvenation of the Chinese nation, and to make new and greater contributions to mankind. Africa, the continent with the largest number of developing countries, is one of the important forces in safeguarding world peace and promoting global development. In recent years, Africa has made the admirable advances on the road of pursuing sustainable self-development and strength through unity, changing from a 'hopeless continent' for the West to a 'continent with a future full of hope,' and a 'running lion.' African countries are actively exploring development paths that suit their own national conditions, and the African people are forging ahead to realize The Agenda 2063 and the African dream of peace and prosperity.