Reading China
is a progressive, reader-friendly series of reading materials specially designed for non-native Chinese learners, which can be used in class or as extracurricular reading. The main features of Reading China are as follows: Graded-Reading Materials: Five progressive grades, each in several volumes, which are tailored for different levels of learners. Topics of China: An outlook of modern Chinese society is provided from various aspects of clothing, food, shelter and transportation, co-existence of traditional customs and modern life practices, language, culture, and economy, etc. Short and Simple Articles: Different forms of short articles written in simple and humorous language are appealing to read. Books with CD: Each volume is divided by book A and B. Each book comes with a CD and learners can read and listen to authentic Chinese at the same time.
About the Author
Zhu Yong, the Chief Editor, is an Associate Professor at the School of Chinese Language and Literature, BeijingForeign Studies University. He graduated from the School of Philosophy, Beijing Normal University (Bachelor degree),the School of Chinese as a Second Language, Peking University (Master's degree), and the Department of Literature,Kansai University, Japan (Doctor's degree). He was a guest lecturer at the Nagoya University of Foreign Studies, Japan,and the Chinese Director of the Confucius Institute at the University of Rome, Italy, and visited the University of Iowafor one year. His main achievements lie in teacher development and case studies, reading and text grading studies,and intercultural communication, etc.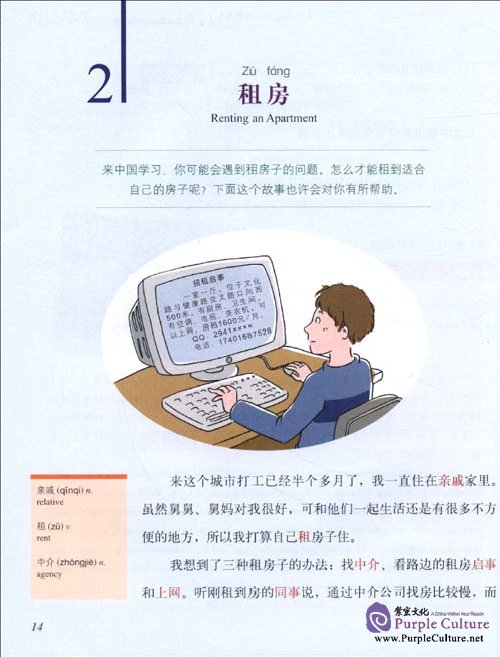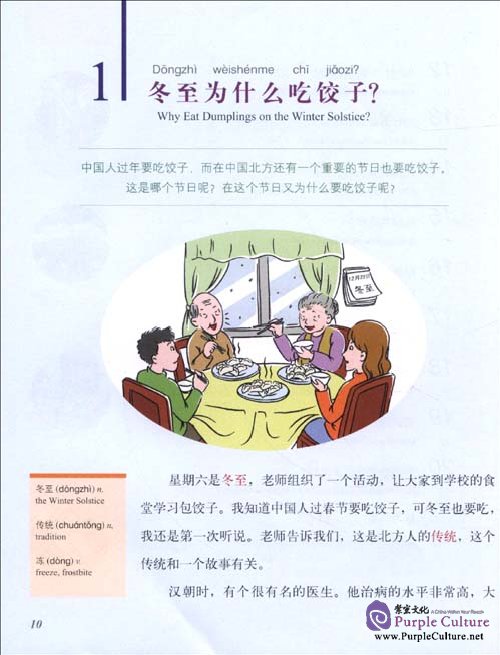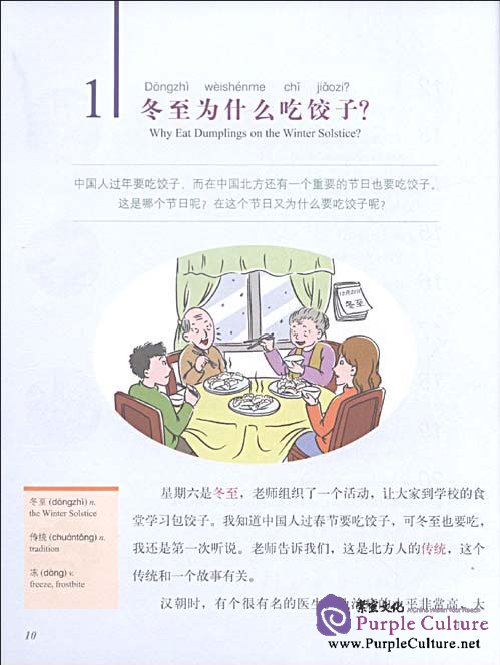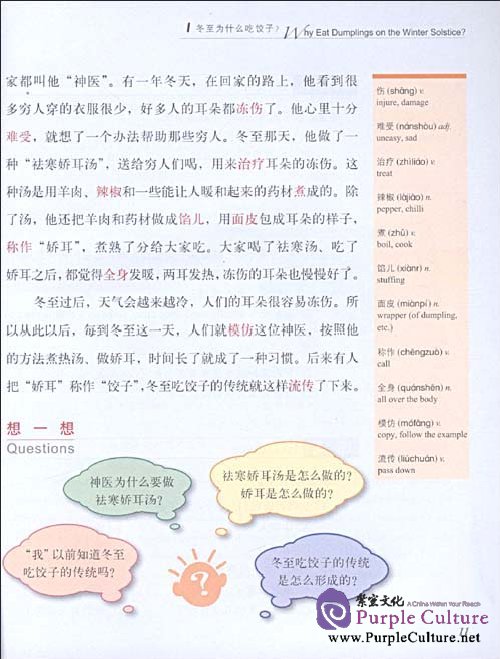 20世纪70年代至80年代,中国的城市居民主要通过单位福利分房的方式得到住房。人们依据在单位的工龄、职称等条件论资排辈,分到的房子面积一般都比较小。后来,中国政府实行了住房制度改革,全面推行住房公积金制度,建立了由经济适用房、廉租房、商品房等组成的住房供应体系,鼓励居民自己购买住房。现在,很多人也用按揭贷款的方式购买住房,国家也在积极实施一系列的有利政策,改善城市居民的住房情况。
From the 1970s to 1980s, the housing of urban residents in China was generally provided by their working units as welfare, and were generally small and allocated on a seniority basis according to their length of service, professional ranks and other qualifications. Later, the Chinese government carried out a reform on the housing policy, and implemented the housing fund system nationwide. It established a new housing system consisting of economically affordable housing, low-rent housing and commercial housing. Residents are now encouraged to purchase housing on their own. Nowadays, many residents buy their housing on mortgage, and the government is actively putting into effect a series of favorable policies to improve the housing conditions of urban residents.