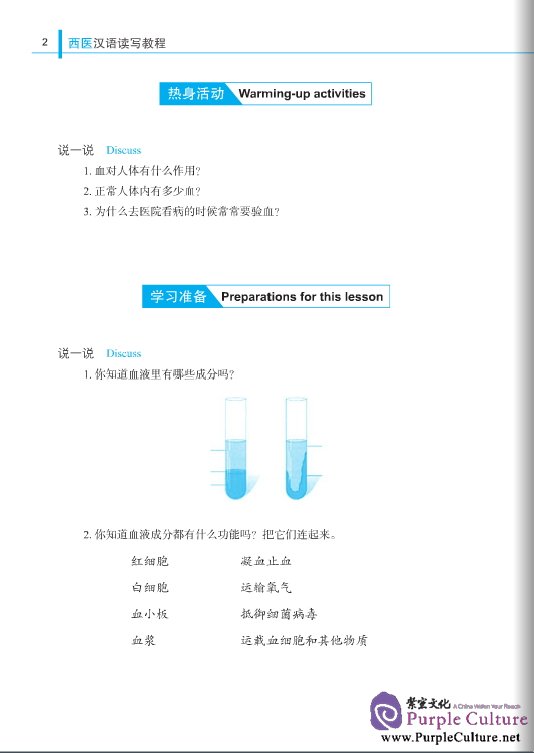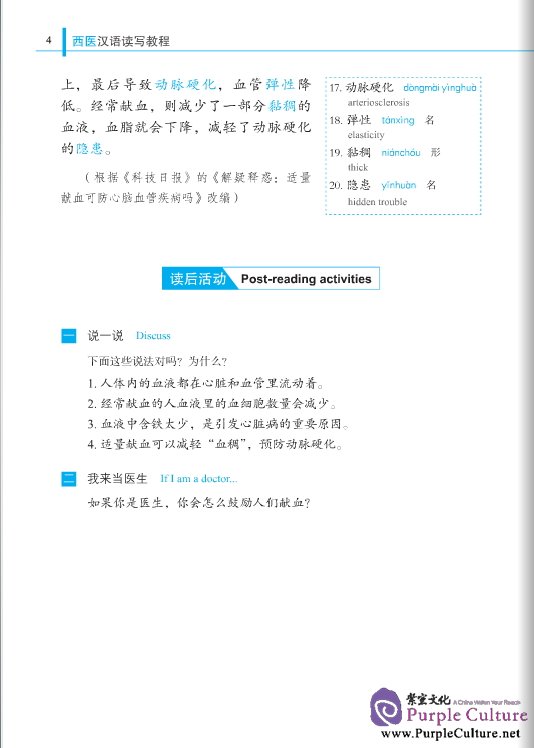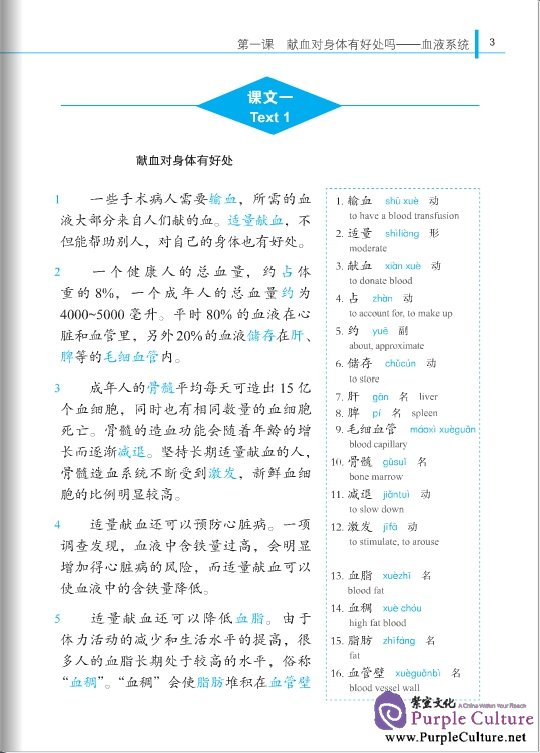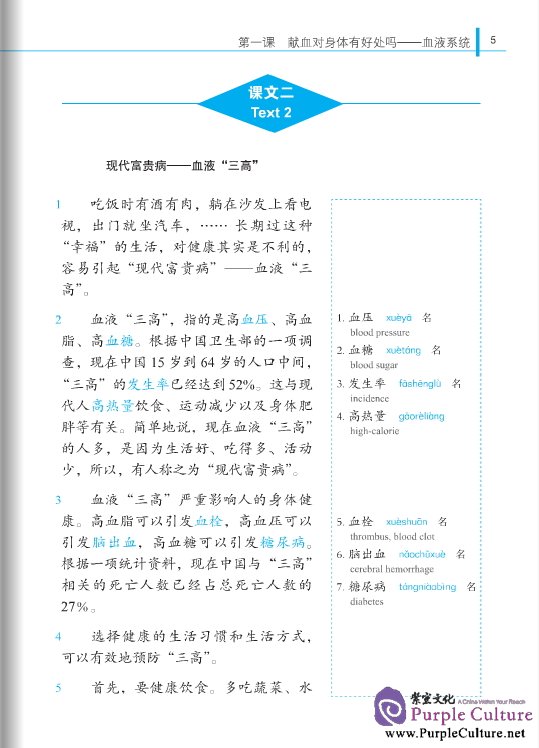 汉语知识
Knowledge of Chinese language
1.掌握以"口"为部首的汉字。
To learn characters containing the radical"口"。
2.掌握由"腔、毛、肺"构成的词或词组。
To learn words orphrases with the character"腔","毛"or"肺"。
3.掌握三个书面语常用词语和句式。
To learn three frequently—used words or sentence patcems in written Chinese.
专业知识
Professional knowledge
1.掌握人体呼吸系统中各器官的名称及其功能。
To learn the names and functions of the respiratory organs of the humanbody.
2.了解对人体呼吸有影响的各种有害物质。
To get to know various harmful substances influencing human respiration.
读写技能
Reading and writing skills
1.寻找关键词和重要信息。
To find the key words and important information.
2.练习书写医学术语和句式。
To practice writing medical terms and sentence patterns.