Sample Pages Preview
《喻世明言故事》由著名翻译家王国振在《喻世明言》全本基础上进行选编翻译,向国外读者介绍喻世明言故事。
This book is edited and translated by the famous translator Wang Guozhen, to introduce Instruction Stories to Enlighten the World to the foreign readers.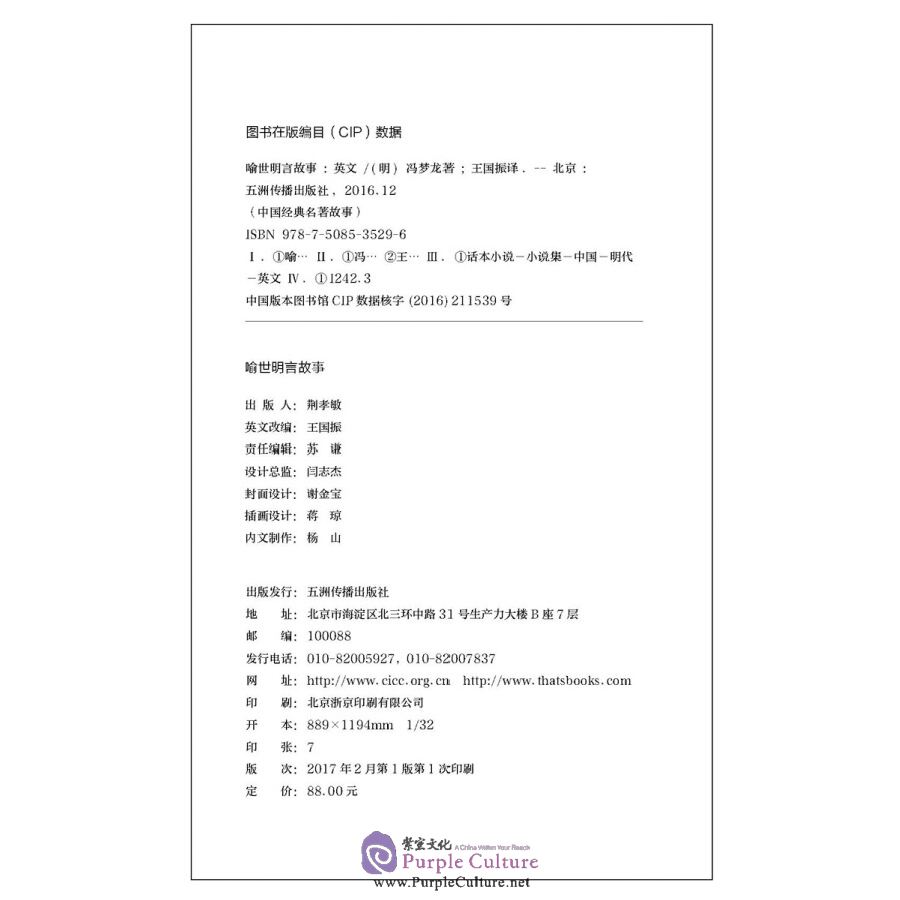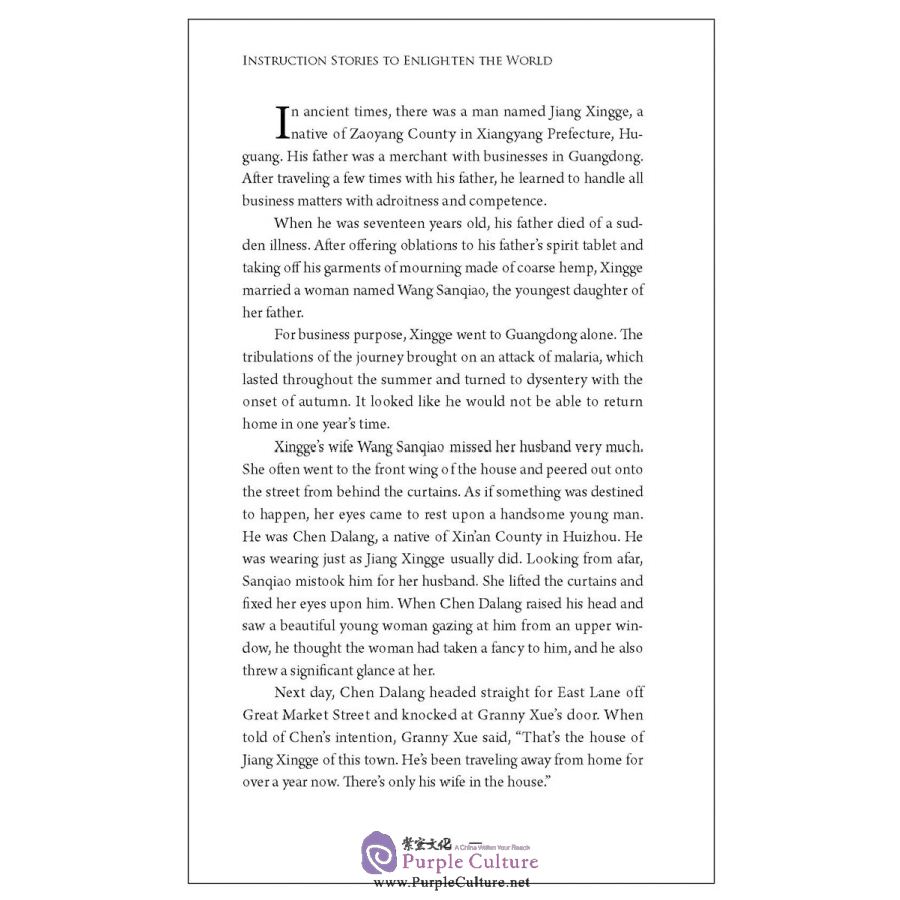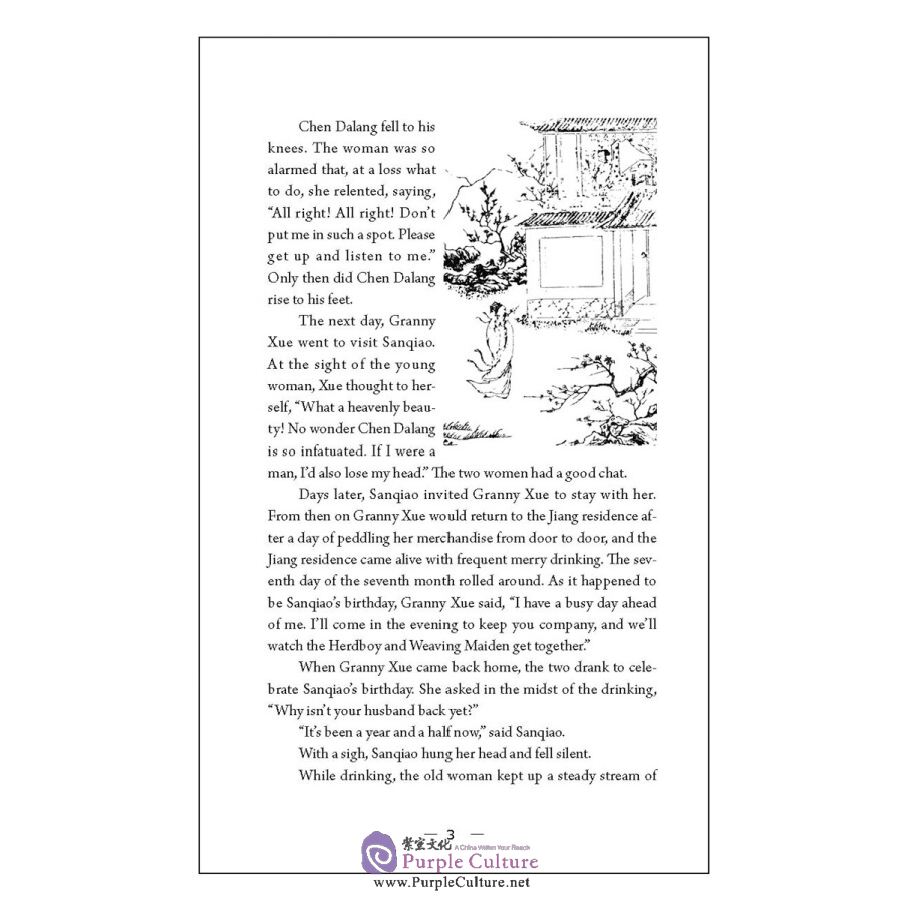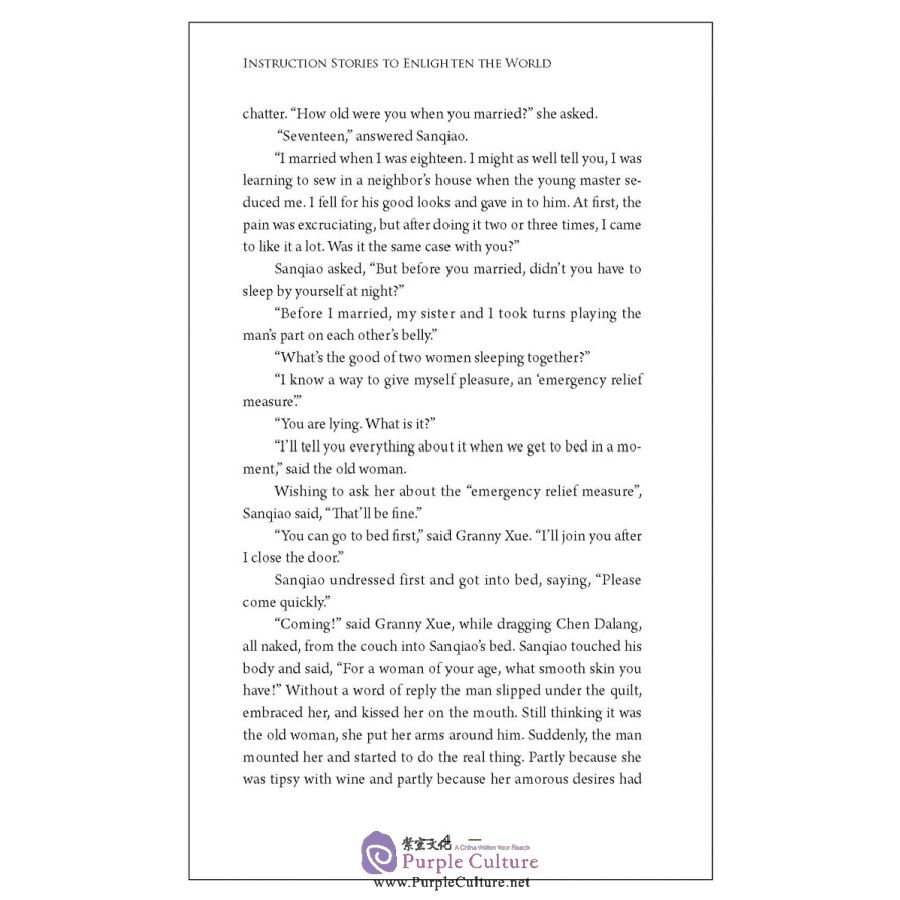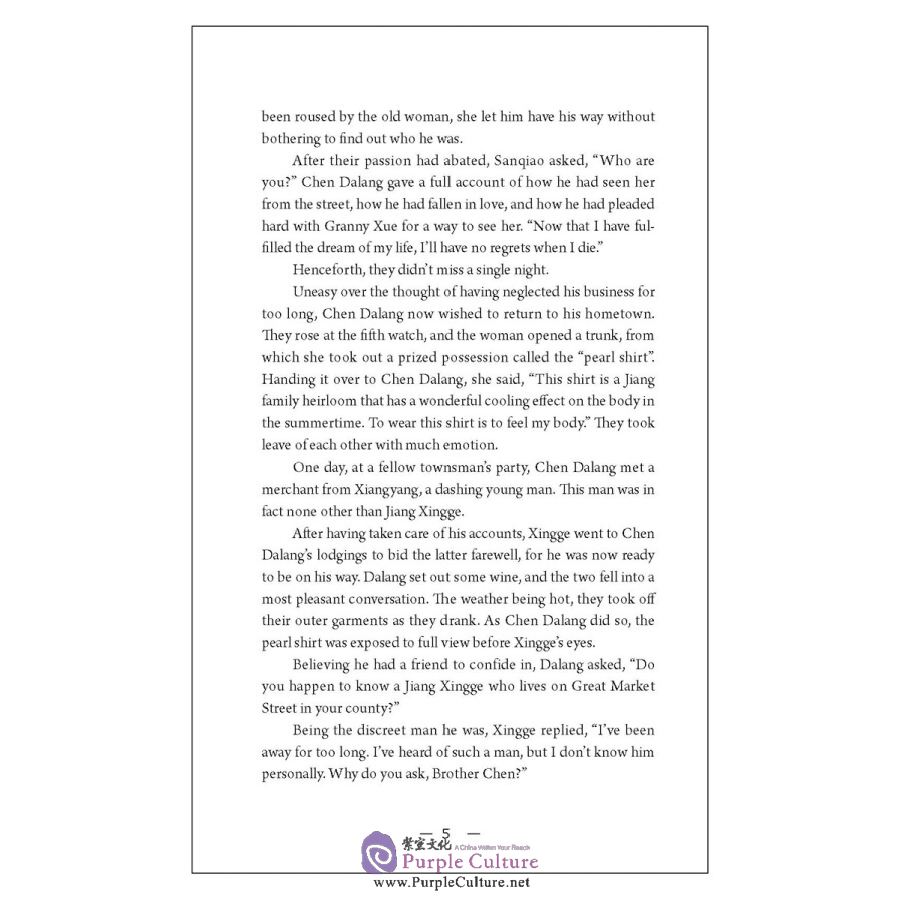 In ancient times, there was a man named Jiang Xingge, a native of Zaoyang County in Xiangyang Prefecture, Huguang. His father was a merchant with businesses in Guangdong. After traveling a few times with his father, he learned to handle all business matters with adroitness and competence. When he was seventeen years old, his father died of a sudden illness. After offering oblations to his father's spirit tablet and taking off his garments of mourning made of coarse hemp, Xingge married a woman named Wang Sanqiao, the youngest daughter of her father. For business purpose, Xingge went to Guangdong alone. The tribulations of the journey brought on an attack of malaria, which lasted throughout the summer and turned to dysentery with the onset of autumn. It looked like he would not be able to return home in one year's time. Xingge's wife Wang Sanqiao missed her husband very much. She often went to the front wing of the house and peered out onto the street from behind the curtains. As if something was destined to happen, her eyes came to rest upon a handsome young man. He was Chen Dalang, a native of Xin'an County in Huizhou. He was wearing just as Jiang Xingge usually did. Looking from afar, Sanqiao mistook him for her husband. She lifted the curtains and fixed her eyes upon him. When Chen Dalang raised his head and saw a beautiful young woman gazing at him from an upper window, he thought the woman had taken a fancy to him, and he also threw a significant glance at her.