Details
San Yan refers to the three short story collections of the Ming Dynasty written by Feng Menglong: Instruction Stories to Enlighten the World, Stories Enlightening the World, and Stories to Awaken the World. The three books consist altogether of 120 pieces with each composed of 40. Rich in content, San Yan deals with almost every aspect of the social life of the time and reflects the characteristics of the era which witnessed the decline of the feudal lord class and the gradual rise of the townsfolk stratum. San Yan represents the summit of ancient short story writing in vernacular Chinese.
This book is edited and translated by the famous translator Wang Guozhen, to introduce Stories Enlightening the World the World to the foreign readers.
Sample Pages Preview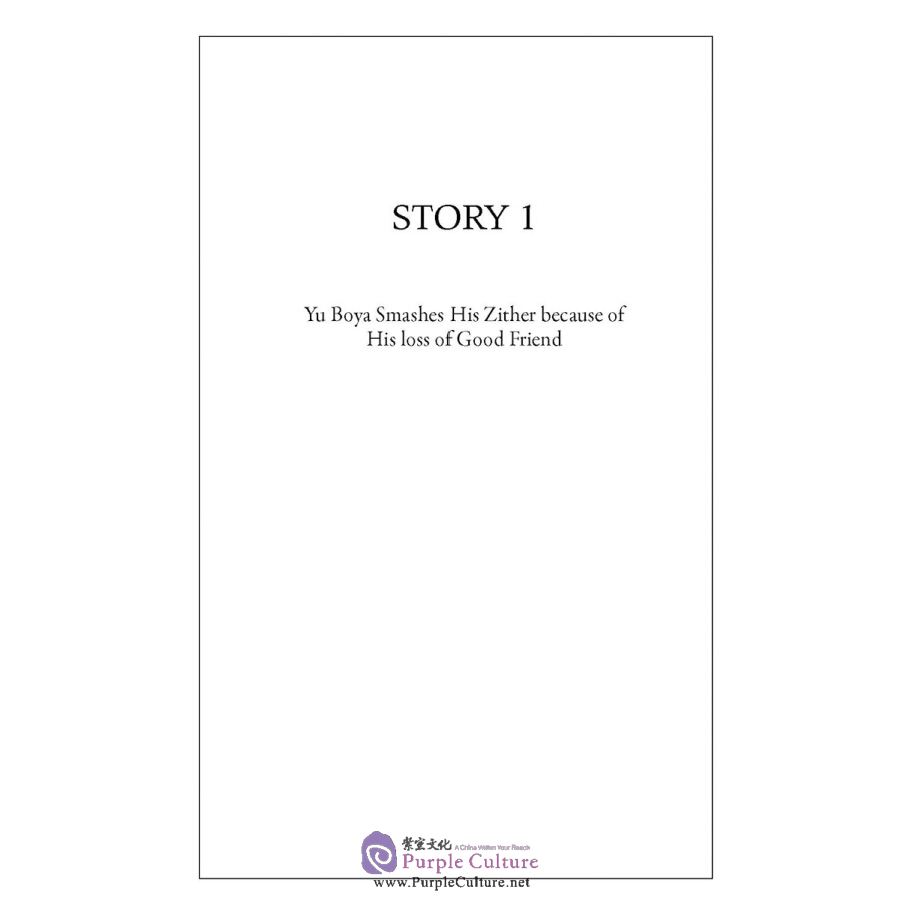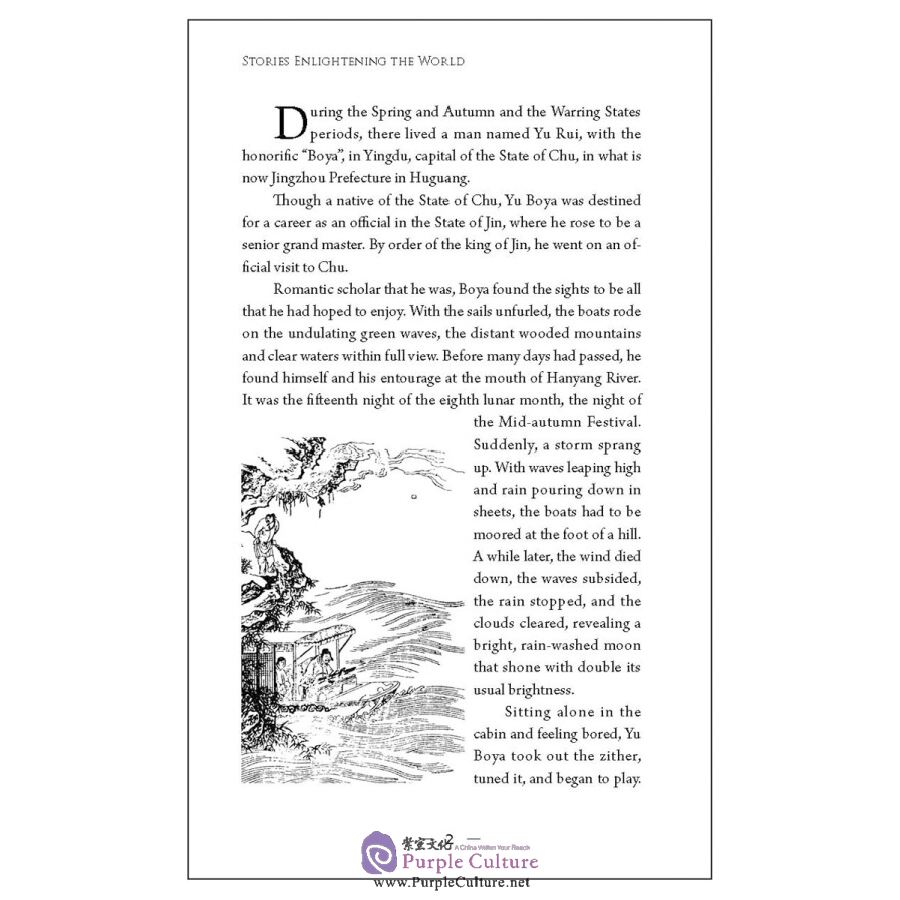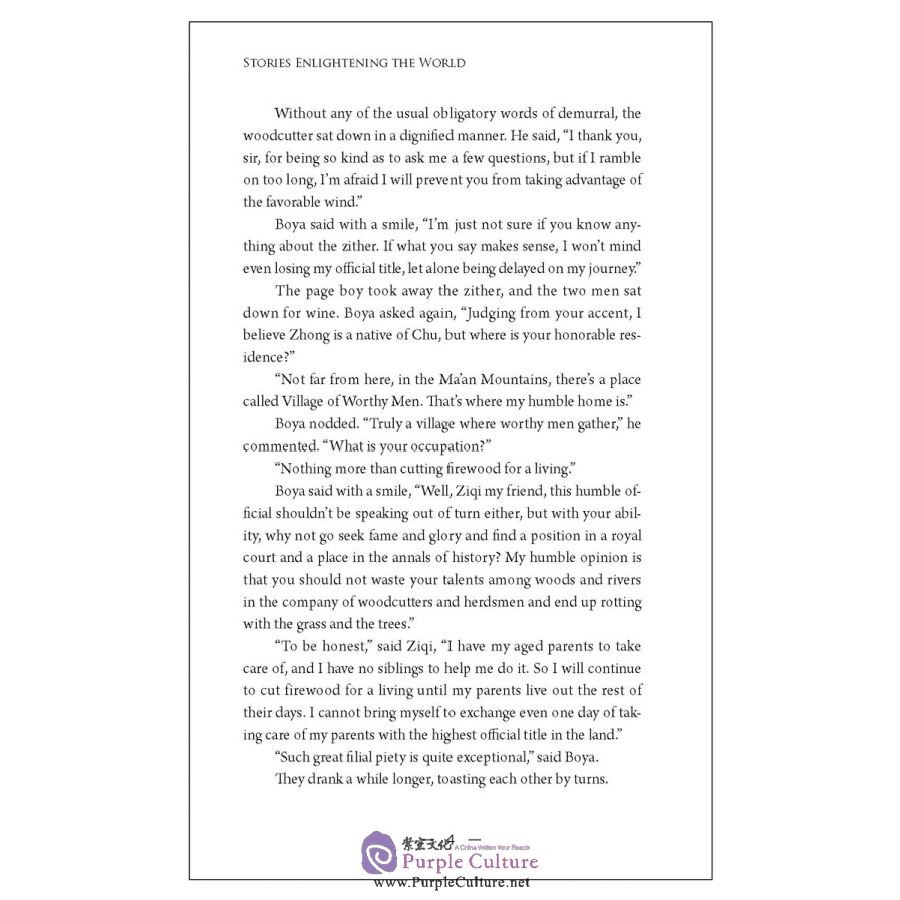 During the Spring and Autumn and the Warring States periods, there lived a man named Yu Rui, with the honorific "Boya", in Yingdu, capital of the State of Chu, in what is now Jingzhou Prefecture in Huguang. Though a native of the State of Chu, Yu Boya was destined for a career as an official in the State of Jin, where he rose to be a senior grand master. By order of the king of Jin, he went on an official visit to Chu. Romantic scholar that he was, Boya found the sights to be all that he had hoped to enjoy. With the sails unfurled, the boats rode on the undulating green waves, the distant wooded mountains and clear waters within full view. Before many days had passed, he found himself and his entourage at the mouth of Hanyang River. It was the fifteenth night of the eighth lunar month, the night of the Mid-autumn Festival. Suddenly, a storm sprang up. With waves leaping high and rain pouring down in sheets, the boats had to be moored at the foot of a hill. A while later, the wind died down, the waves subsided, the rain stopped, and the clouds cleared, revealing a bright, rain-washed moon that shone with double its usual brightness.