Raymond Zhou started writing in California's Silicon Valley in the early days of the Internet boom. His focus has shifted from high tech and e-commerce, to business, movies, arts and culture in general, and from social issues to travel and humor.
This book is Raymond Zhou's paean to his motherland, written after returning home following a long absence, which provided him with new perspectives and new opportunities to travel to places he had previously only read about. It is anything but a guidebook for roughly half of the country's provinces, autonomous regions and municipalities.
Zhou takes a multifaceted approach to each place he writes about. His real interest is always in ordinary people - their joys, concerns and anxieties, the breath-taking beauty of the sceneries, and the quandaries between economic growth and ecological preservation.
The book is a kaleidoscopic view of a country on the cusp of change - a country always yearning for something new, yet constantly reminded of its past glory; a country caught between the need for improving living standards for all and the hard decisions of what has to be given up in the process; a country where everything is happening so fast it's a blur and capturing it with words and images amount to sculpting in time.
Besides portraying everyday lives on the ground and up close, Zhou makes one exception by examining the Great Wall from an international space station. With the help of an astronaut, he busted, once and for all, the urban myth about the Wall as the only man-made structure visible from outer space.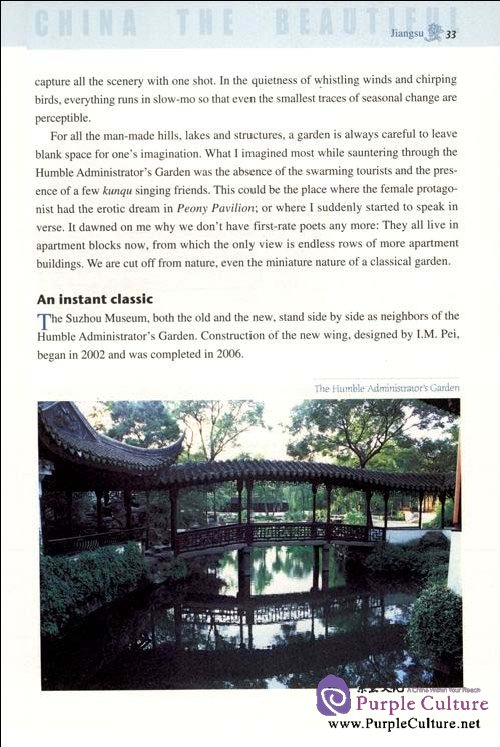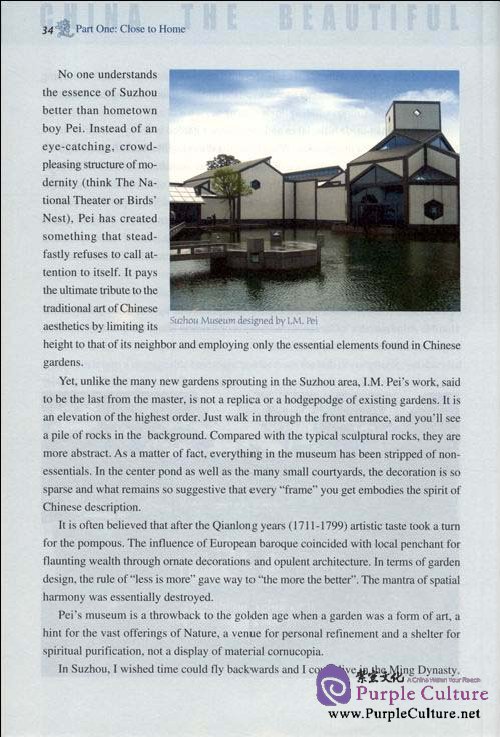 Preface
Before I left for the US in 1986, I lived in Beijing, Shanghai and Guangzhou-three of China's biggest metropolises-and visited the terra-cotta army in Xi' an, and the karst mountains and Li River in Guilin.
That was all I saw of China.
Fast forward 16 years, I was back in China. I have had many opportunities to visit many more cities and provinces. It took a long absence and an outsider's perspective to appreciate what I did not know before or what I took for granted. This was a country I thought I knew but never learned to embrace.
The Chinese have a saying: Read ten thousand volumes and travel ten thousand miles. Having grown up in the latter half of the Cultural Revolution, I missed much of the reading, but I'm determined to make up for it with as much travel as possible. In a few short years, I have covered three quarters of the country's provinces, autonomous regions and central governmentled municipalities.
Every place is a revelation.
I' ve learned to leave behind any presumptions associated with a place. The biggest surprise has always been whenever I approach a location with a blank mind, ready to absorb the sights and sounds afresh and hear locals tell their stories.