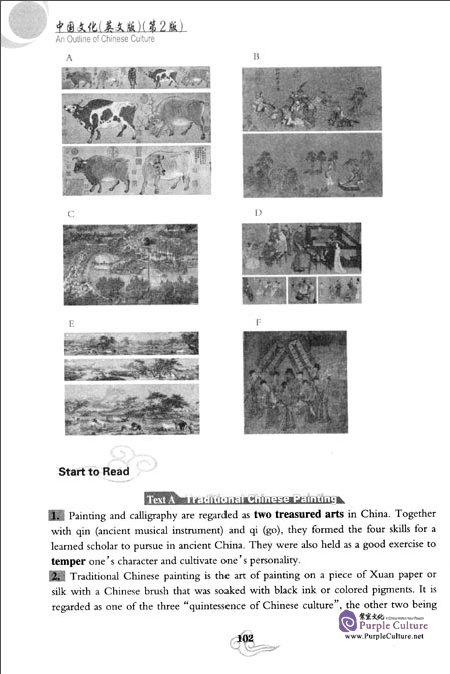 8) Name some of the traditional Chinese musical instruments and give some information about them.
9) Why are the stage settings generally so simple in Beijing Opera? Give examples to illustrate the art ofillusion.
10) Name some famous actors who play the roles ofsheng, dan, jing and chou.
2.Tell whether the following statements are true or false.Write T if the statement is true and F ifit is false.
1) The three ancient dramas in the world history are Greek tragedy and comedy, Indian Sanskrit drama and the Chinese opera.
2) Beijing Opera, as its name suggests, originated in Beijing but borrowed a lot from "Hui Tune".
3) The characters of Beijing Opera are grouped into four types according to sex, age and the social status ofdifferent roles.
4) Huadan.refers to horsewomen and wamors.
5) In Beijing Opera, the orchestra frequently accompanies peaceful scenes while the percussion band provides the right atmosphere for battle scenes.