---
Language: Chinese, English
Format: 25.8 x 18.2 x 1.2 cm
Page: 185
Publication Date: 12/2014
ISBN: 9787561939949
Details
Level: Elementary ; Middle School,Adults

Thorough Analyses of New HSK, a series oftextbooks written for New HSK examinees, consisting of five books, namely Thorough Analyses of New HSK for Levels I& II,ThoroughAnalyses of New HSK for Level III, Thorough Analyses of New HSK for Levels IV, Thorough Analyses of New HSK for Level V and Thorough Analyses of New HSK for Level VI. The compilation style of each book is consistent with the modules of the New HSK. Each part is composed of the Explanation of Question Types, Answering Skills, Important Test Points and Past Test Analysis, and Practice of Specific Language Skills. Mock tests are provided at the end for examinees to test themselves. All the exercises and mock tests have Q&A explanations for self-learners or tutorial takers.This series, based on a thorough investigation into the examination syllabus and the past examination papers, summarizes the language points and analyzes the types of questions. It focuses on the recurrence of high-frequency words, without neglecting words not listed in the examination syllabus. The combination of training and testing improves not only the candidates' language proficiency, but also their test-taking skills.This book is suitable for candidates of HSK (Levels III). For the Listening Comprehension and Reading Comprehension tests of HSK (Levels III),using examples from the past tests, it summarizes the question type, analyses the past exam questions, predict the testing points, provides the answering skills, exercises and five mock tests. The difficulty of questions is consistent with that of the real ones. All the exercises are provided with answers and all the explanations are annotated in English to facilitate students' self-learning. An MP3 CD is attached to the book, which includes the recording for the listening comprehension tests in the specific exercises and the mock tests.

About the Author
Jin Xueli, the lead author, has rich experience in Teaching Chinese as a Foreign Language(TCFL), HSK tutorial and textbook compilation. She was also the lead author of Simulated Tests of the New HSK (Level III)published by Beijing Language and Culture University Press.
Table of Contents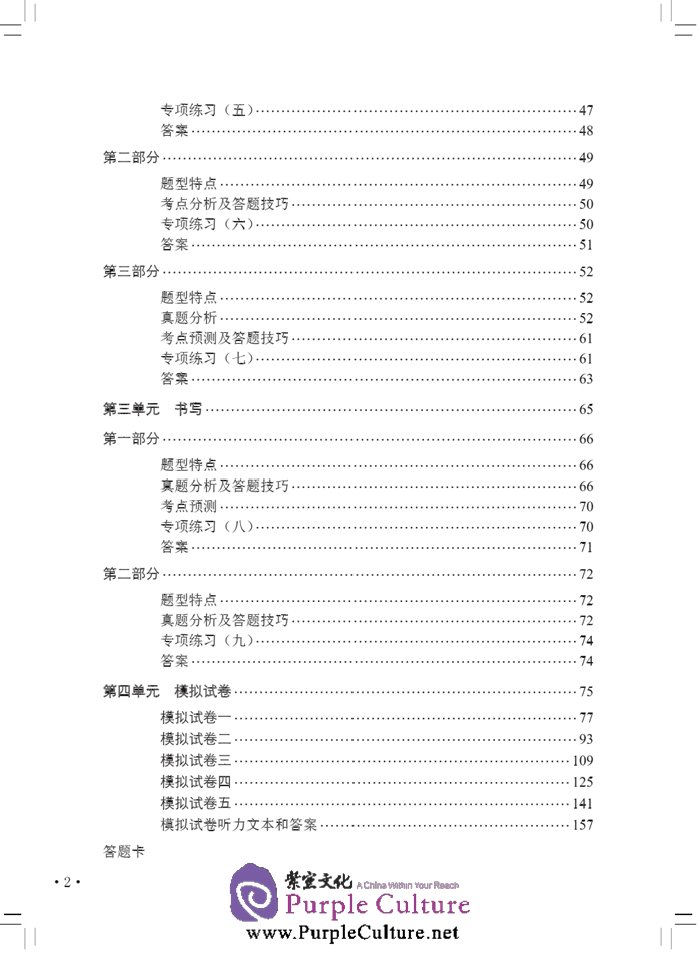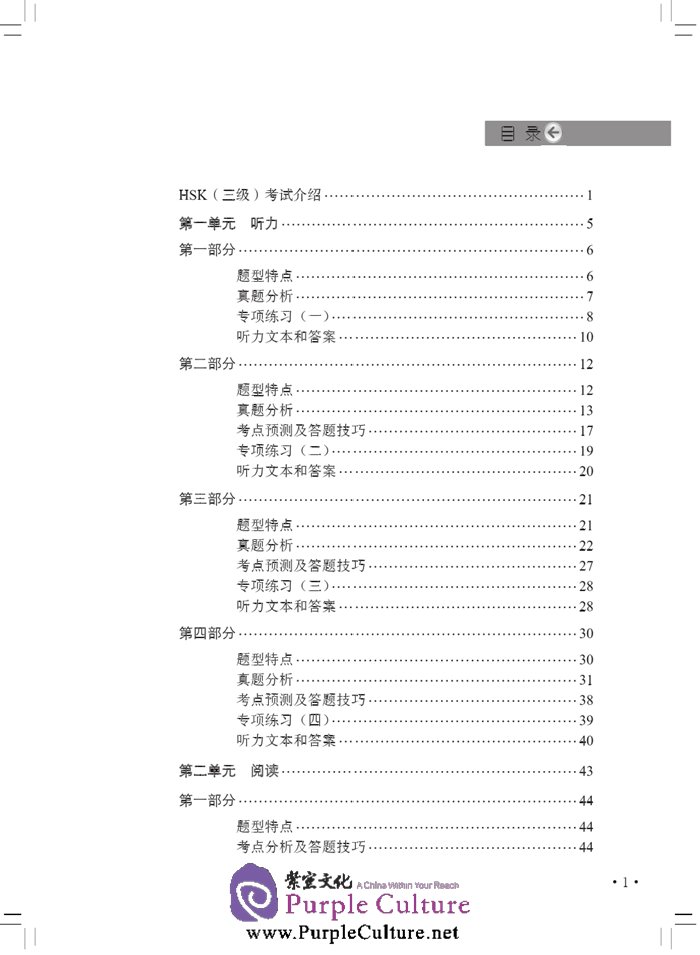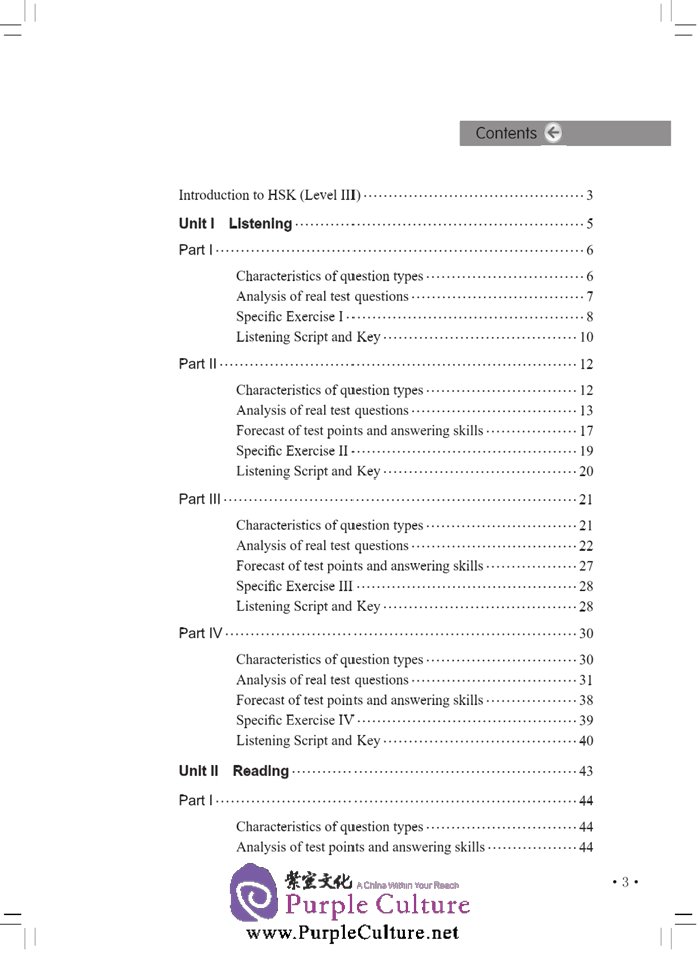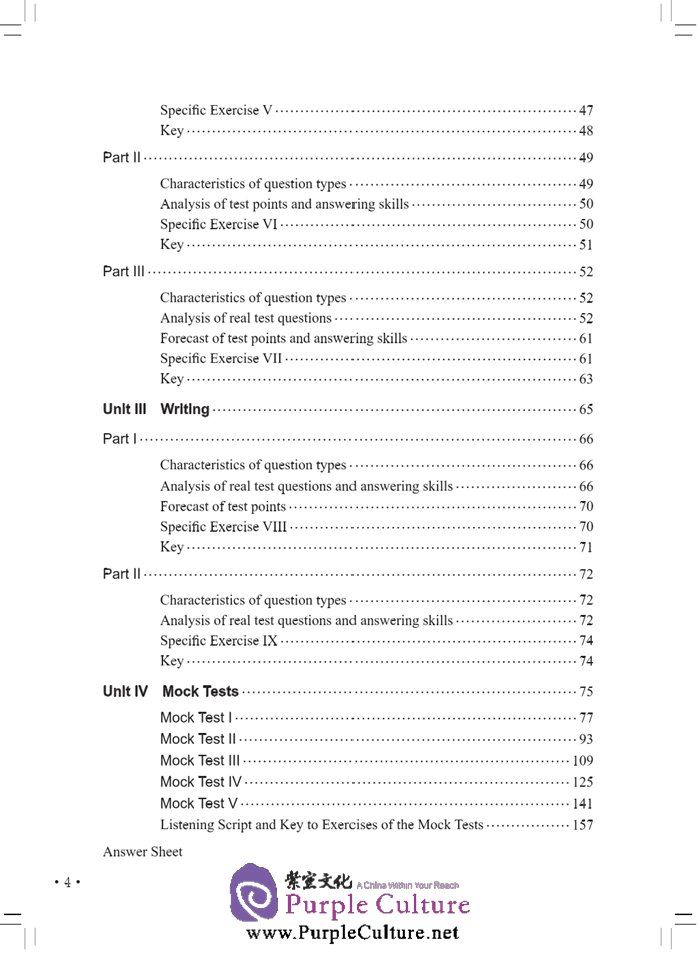 Sample Pages Preview
There are 10 questions in total from 41 to 50.There are two groups of sentences.each of which includes 5 sentences,and the examinees are requested to find the correspondingrelationship between the sentences.The questions of this part are aimed to examine the examinees' ability in connection. 
如"你知道怎么去哪儿吗?"这是上句。在选项中,"E当然。我们先坐公共汽车,然后换地铁。"是合适搭配的下句,因此E是正确答案。 
For example,"你知道怎么去那儿吗?"(Do you know how to get there?1 is the preceding sentence.Among the choices,Choice E,"当然。我们先坐公共汽车,然后换地铁。"(Of course.We may take bus at first,then change the Subway)is the foilowing sentence corresponding to the preceding sentence.So E is the correct answer. 
这部分题的上下文搭配关系主要有几种类型:话题衔接式、提问回答式、提醒告诫式、困难帮助式、原因结果式、对比式。 
The contextual relationships in the questions of this part mainly include:topic connection pattern,question—answer pattern,reminding and warning pattern,difficulty andhelp pattern,cause—effect pattern,and comparison pattern. 
1.话题衔接式Topic Connection Pattern 
话题衔接式搭配关系的特点是:上文和下文谈及相同的话题,体现在用词上,有体现同一话题的相关词语,如: 
The characteristics of the topic connection pattem are:the same topic is mentioned inthe context;and related words or phrases indicating the same topic occur in the context,e.g.: 
2.提问回答式Question.Answer Pattern 
提问回答式搭配关系的特点是:上文提问,选择合适的下文回答。如: 
The characteristics of the question—answer pattern are:a question is asked in the preceding paragraph and the examinees are requested to choose the correct following paragraph,e.g.: 
下文的回答有些是比较直接的回答,有些是比较间接、隐晦的回答,这要求考生仔细辨识。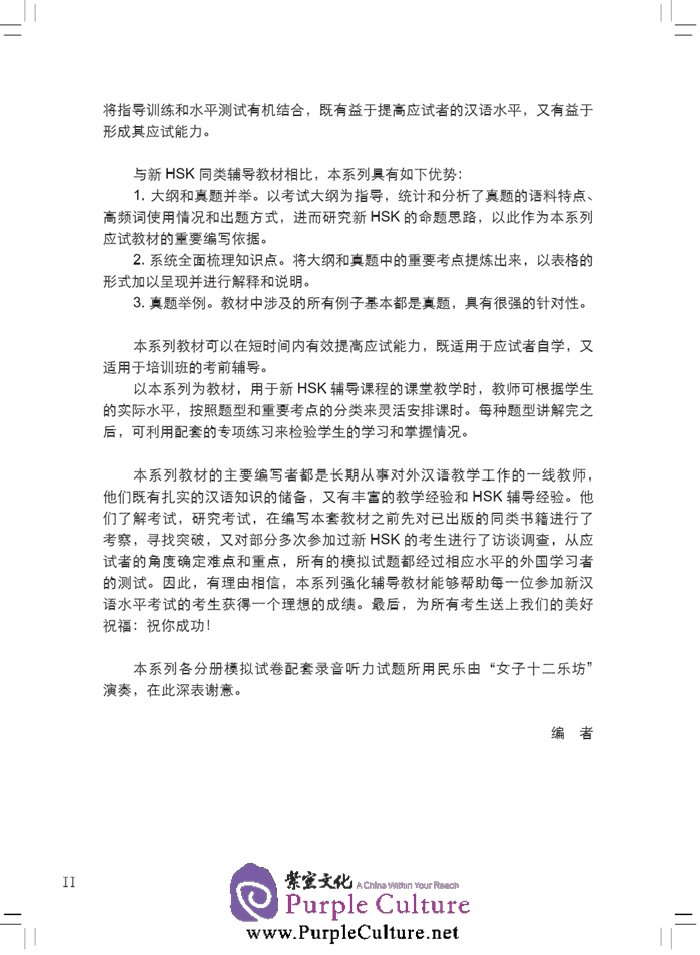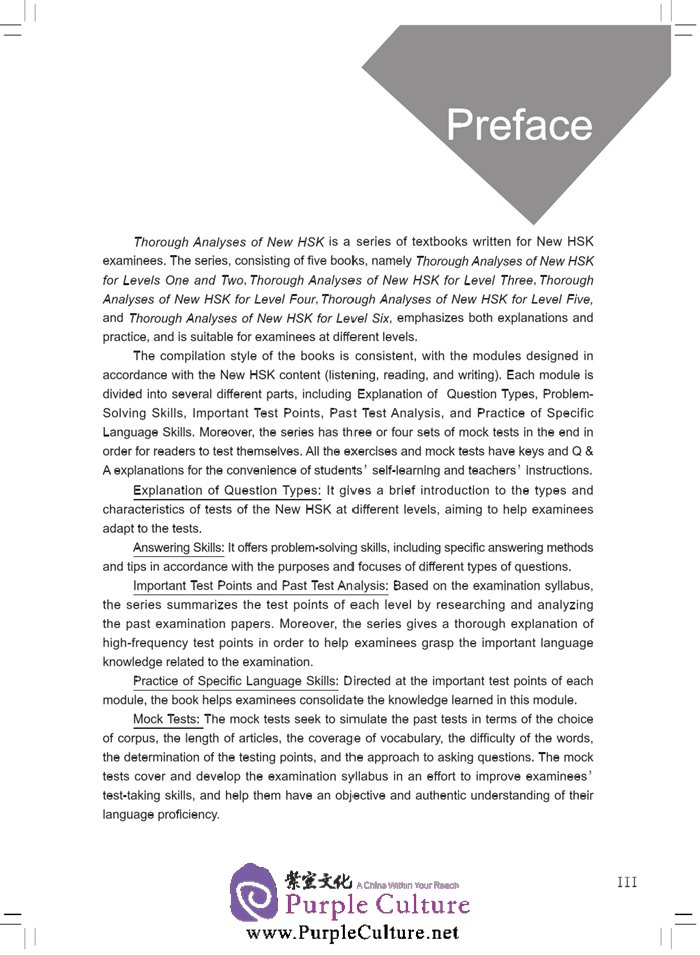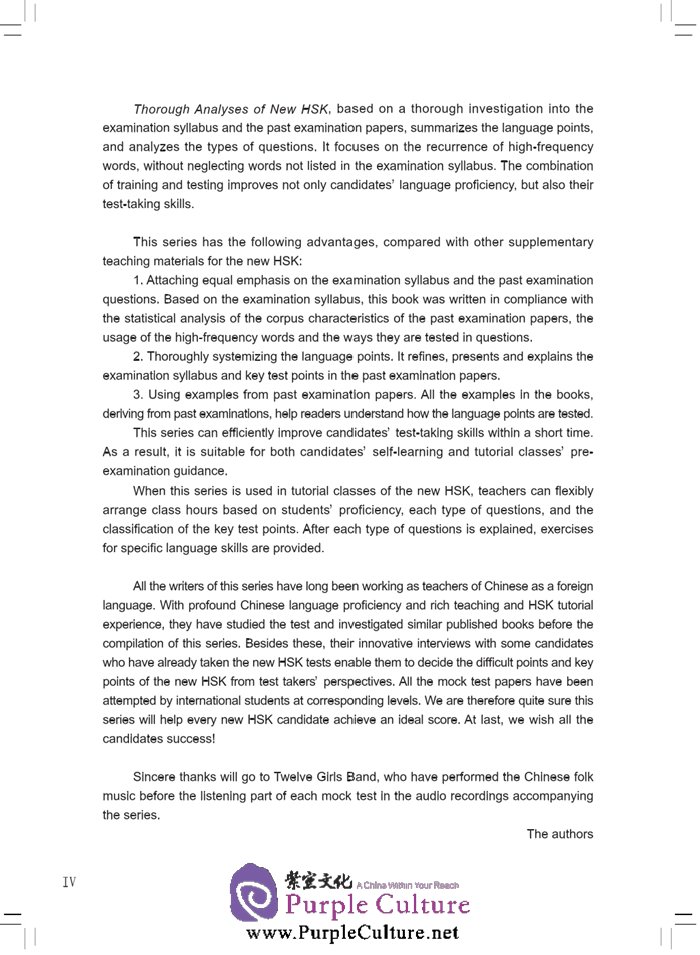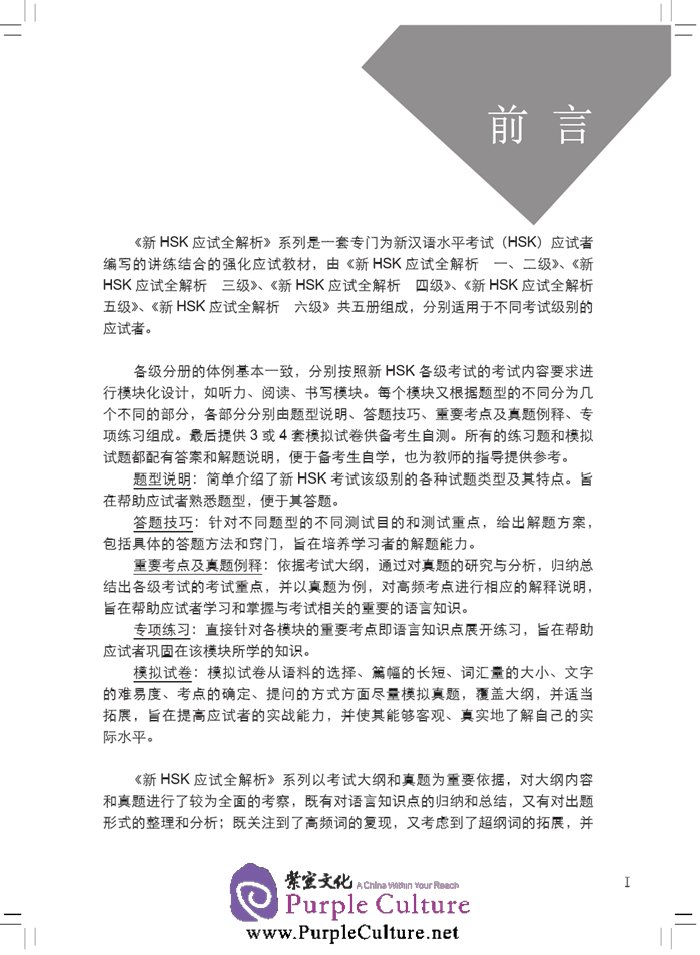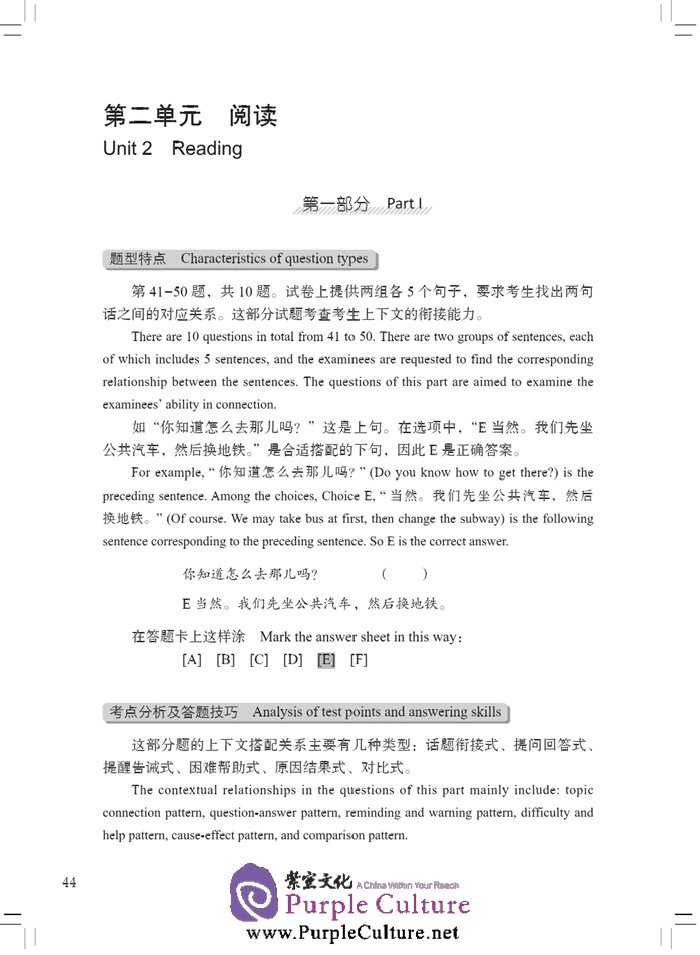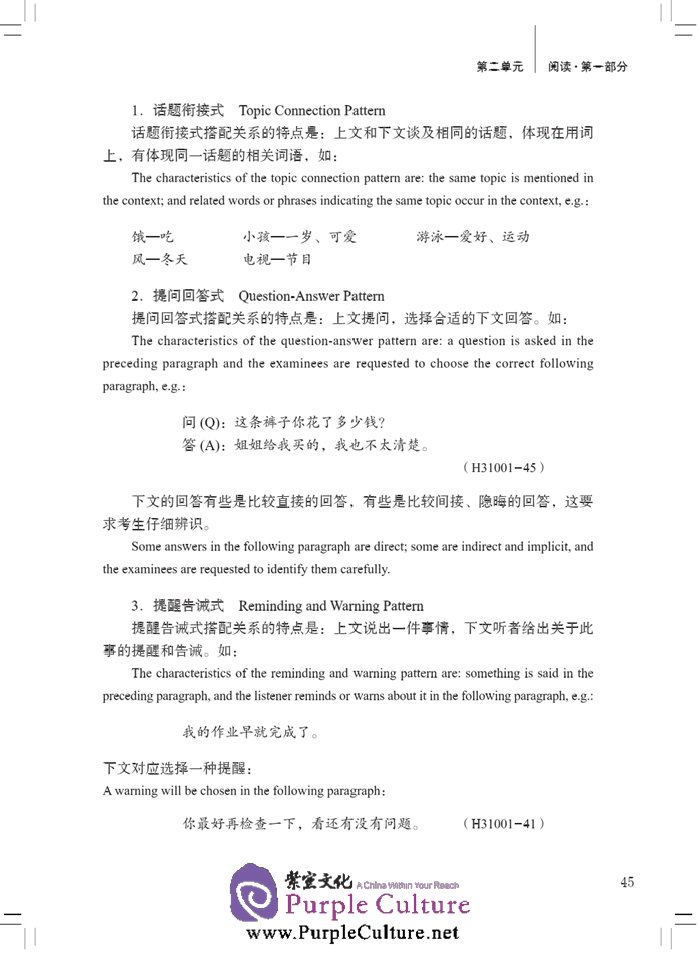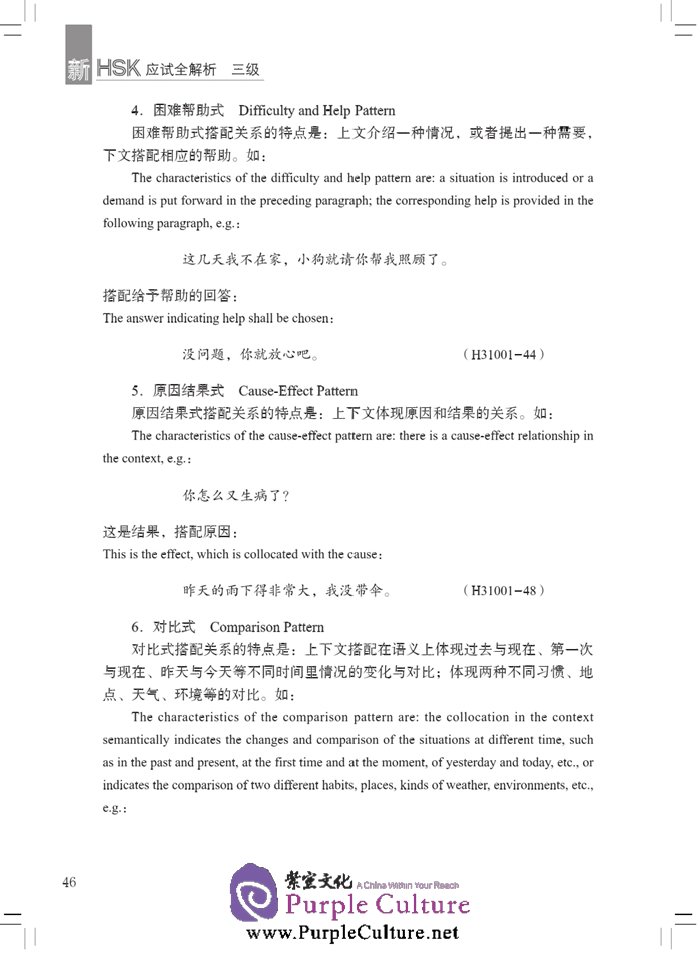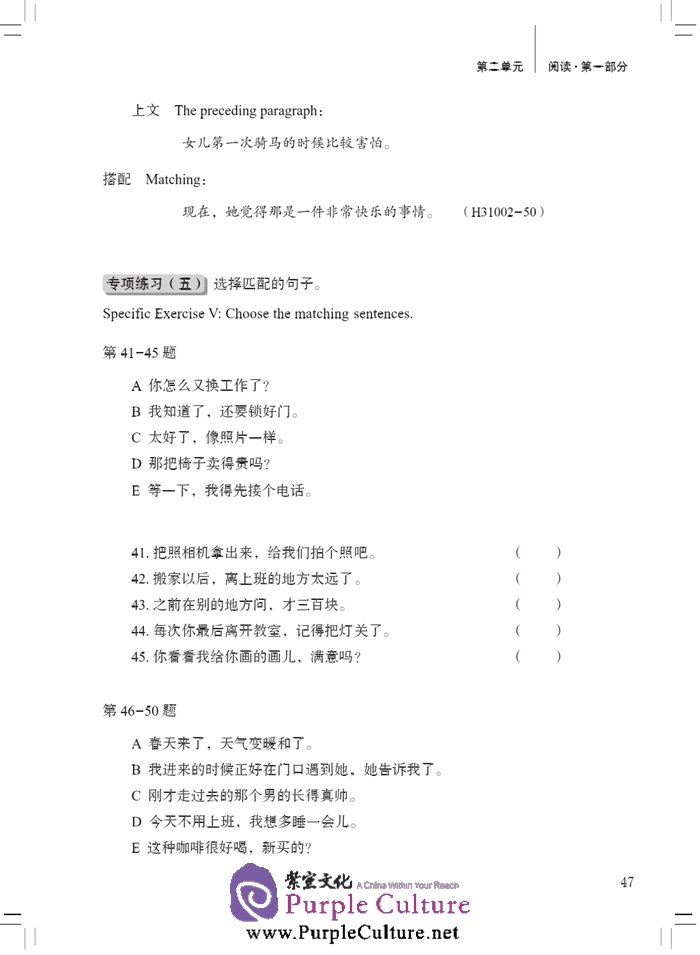 Thorough Analyses of New HSK Level 3 (with English Annotations)
$9.80