---
Language: English
Page: 344
Publication Date: 01/2019
ISBN: 9787508539270
Details
The "China Yesterday" series include a few Sinological and biographical works on the topics of Chinese history, literature, society, etc. All these works were written by foreigners and shed light on China in unique perspectives. Chinese Literature is comprised of The Analects of Confucius, The Sayings of Mencius, The Shi-king, The Travels of Fâ-hien, and The Sorrows of Han, accompanied by the author's commentary.
Editor's Recommendation
Chinese Literature will greatly help foreign readers understand Chinese classical literature. It can also be used as a great reading material for Chinese readers to learn English.
About Author
Epiphanius Wilson (1845–1916), editor of Egyptian Literature, Babylonian and Assyrian Literature, Hebrew Literature, etc.
Table of Contents
THE ANALECTS OF CONFUCIUS
PRONUNCIATION OF PROPER NAMES
INTRODUCTION
BOOK I On Learning—Miscellaneous Sayings
BOOK II Good Government—Filial Piety—The Superior Man
BOOK III Abuse of Proprieties in Ceremonial and Music
BOOK IV Social Virtue—Superior and Inferior Man
BOOK V A Disciple and the Golden Rule—Miscellaneous
BOOK VI More Characteristics—Wisdom—Philanthropy
BOOK VII Characteristics of Confucius—An Incident
BOOK VIII Sayings of Tsang—Sentences of the Master
BOOK IX His Favorite Disciple's Opinion of Him
BOOK X Confucius in Private and Official Life
BOOK XI Comparative Worth of His Disciples
BOOK XII The Master's Answers—Philanthropy—Friendships
BOOK XIII Answers on the Art of Governing—Consistency
BOOK XIV Good and Bad Government—Miscellaneous Sayings
BOOK XV Practical Wisdom—Reciprocity the Rule of Life
BOOK XVI Against Intestine Strife—Good and Bad Friendships
BOOK XVII The Master Induced to Take Office—Nature and Habit
BOOK XVIII Good Men in Seclusion—Duke of Chow to His Son
BOOK XIX Teachings of Various Chief Disciples
BOOK XX Extracts from the Book of History

THE SAYINGS OF MENICUS
INTRODUCTION
BOOK I KING HWUY OF LËANG
Part I
[Books II, III, and IV are omitted]
BOOK V WAN CHANG
Part I

THE SHI-KING
INTRODUCTION
PART I—LESSONS FROM THE STATES
BOOK I THE ODES OF CHOW AND THE SOUTH
Celebrating the Virtue of King Wan's Bride
Celebrating the Industry of King Wan's Queen
In Praise of a Bride
Celebrating T'ae-Sze's Freedom from Jealousy
The Fruitfulness of the Locust
Lamenting the Absence of a Cherished Friend
Celebrating the Goodness of the Descendants of King Wan
The Virtuous Manners of the Young Women
Praise of a Rabbit-Catcher
The Song of the Plantain-Gatherers
The Affection of the Wives on the Joo
BOOK II THE ODES OF SHAOU AND THE SOUTH
The Marriage of a Princess
The Industry and Reverence of a Prince's Wife
The Wife of Some Great Officer Bewails His Absence
The Diligence of the Young Wife of an Officer
The Love of the People for the Duke of Shaou
The Easy Dignity of the Officers at Some Court
Anxiety of a Young Lady to Get Married
BOOK III THE ODES OF P'EI
An Officer Bewails the Neglect with which He is Treated
A Wife Deplores the Absence of Her Husband
The Plaint of a Rejected Wife
Soldiers of Wei Bewail Separation from Their Families
An Officer Tells of His Mean Employment
An Officer Sets Forth His Hard Lot
The Complaint of a Neglected Wife
In Praise of a Maiden
Discontent
Chwang Keang Bemoans Her Husband's Cruelty
[Books IV, V, and VI are omitted]
BOOK VII THE ODES OF CH'ING
The People's Admiration for Duke Woo
A Wife Consoled by Her Husband's Arrival
In Praise of Some Lady
A Man's Praise of His Wife
An Entreaty
A Woman Scorning Her Lover
A Lady Mourns the Absence of Her Student Lover
BOOK VIII THE ODES OF TS'E
A Wife Urging Her Husband to Action
The Folly of Useless Effort
The Prince of Loo
BOOK IX THE ODES OF WEI
On the Misgovernment of the State
The Mean Husband
A Young Soldier on Service
BOOK X THE ODES OF T'ANG
The King Goes to War
Lament of a Bereaved Person
The Drawbacks of Poverty
A Wife Mourns for Her Husband
BOOK XI THE ODES OF TS'IN
Celebrating the Opulence of the Lords of Ts'in
A Complaint
A Wife's Grief Because of Her Husband's Absence
Lament for Three Brothers
In Praise of a Ruler of Ts'in
The Generous Nephew
BOOK XII THE ODES OF CH'IN
The Contentment of a Poor Recluse
The Disappointed Lover
A Love-Song
The Lament of a Lover
BOOK XIII THE ODES OF KWEI
The Wish of an Unhappy Man
BOOK XIV THE ODES OF TS'AOU
Against Frivolous Pursuits
BOOK XV THE ODES OF PIN
The Duke of Chow Tells of His Soldiers
There is a Proper Way for Doing Everything
PART II—MINOR ODES TO THE KINGDOM
BOOK I DECADE OF LUH MING
A Festal Ode
A Festal Ode Complimenting an Officer
The Value of Friendship
The Response to a Festal Ode
An Ode of Congratulation
An Ode on the Return of the Troops
BOOK II THE DECADE OF PIH H'WA
An Ode Appropriate to a Festivity
BOOK III THE DECADE OF T'UNG RUNG
Celebrating a Hunting Expedition
The King's Anxiety for His Morning Levée
Moral Lessons from Natural Facts
BOOK IV THE DECADE OF K'E-FOO
On the Completion of a Royal Palace
The Condition of King Seuen's Flocks
BOOK V THE DECADE OF SEAOU MIN
A Eunuch Complains of His Fate
An Officer Deplores the Misery of the Time
On the Alienation of a Friend
BOOK VI THE DECADE OF PIH SHAN
A Picture of Husbandry
The Complaint of an Officer
BOOK VII DECADE OF SANG HOO
The Rejoicings of a Bridegroom
Against Listening to Slanderers
BOOK VIII THE DECADE OF TOO JIN SZE
In Praise of By-gone Simplicity
A Wife Bemoans Her Husband's Absence
The Earl of Shaou's Work
The Plaint of King Yew's Forsaken Wife
Hospitality
On the Misery of Soldiers
PART III—GREATER ODES OF THE KINGDOM
BOOK I DECADE OF KING WAN
Celebrating King Wan
[Book II is omitted]
BOOK III DECADE OF TANG
King Seuen on the Occasion of a Great Drought
PART IV—ODES OF THE TEMPLE AND ALTAR
BOOK I SACRIFICIAL ODES OF CHOW
Appropriate to a Sacrifice to King Wan
On Sacrificing to the Kings Woo, Ching, and K'ang

THE TRAVELS OF FÂ-HIEN
TRANSLATOR'S INTRODUCTION
CHAPTER I From Ch'ang-gan to the Sandy Desert
CHAPTER II On to Shen-shen and thence to Khoten
CHAPTER III Khoten—Processions of Images
CHAPTER IV Through the Ts'ung Mountains to K'eech-ch'â
CHAPTER V Great Quinquennial Assembly of Monks
CHAPTER VI North India—Image of Maitreya Bodhisattva
CHAPTER VII The Perilous Crossing of the Indus
CHAPTER VIII Woo-chang, or Udyâna—Traces of Buddha
CHAPTER IX Soo-ho-to—Legends of Buddha
CHAPTER X Gandhâra—Legends of Buddha
CHAPTER XI Takshaśilâ—Legends—The Four Great Topes
CHAPTER XII Buddha's Alms-bowl—Death of Hwuy-king
CHAPTER XIII Festival of Buddha's Skull-bone
CHAPTER XIV Crossing the Indus to the East
CHAPTER XV Sympathy of Monks with the Pilgrims
CHAPTER XVI Condition and Customs of Central India
CHAPTER XVII Legend of the Trayastrimśas Heaven
CHAPTER XVIII Buddha's Subjects of Discourse
CHAPTER XIX Legend of Buddha's Danta-kâshtha
CHAPTER XX The Jetavana Vihâra—Legends of Buddha
CHAPTER XXI The Three Predecessors of Śâkyamuni
CHAPTER XXII Legends of Buddha's Birth
CHAPTER XXIII Legends of Râma and its Tope
CHAPTER XXIV Where Buddha Renounced the World
CHAPTER XXV The Kingdom of Vaiśâlî
CHAPTER XXVI Remarkable Death of Ânanda
CHAPTER XXVII King Aśoka's Spirit-built Palace and Halls
CHAPTER XXVIII Râjagriha, New and Old—Legends Connected with It
CHAPTER XXIX Fâ-Hien Passes a Night on Gridhra-kûta Hill
CHAPTER XXX Śrataparna Cave, or Cave of the First Council
CHAPTER XXXI Śâkyamuni's Attaining to the Buddhaship
CHAPTER XXXII Legend of King Aśoka in a Former Birth
CHAPTER XXXIII Kaśyapa Buddha's Skeleton on Mount Gurupada
CHAPTER XXXIV On the Way Returning to Patna
CHAPTER XXXV Dakshina, and the Pigeon Monastery
CHAPTER XXXVI Fâ-Hien's Indian Studies
CHAPTER XXXVII Fâ-hien's Stay in Champâ and Tâmaliptî
CHAPTER XXXVIII At Ceylon—Feats of Buddha—His Statue in Jade
CHAPTER XXXIX Cremation of an Arhat—Sermon of a Devotee
CHAPTER XL After Two Years Fâ-hien Takes Ship for China

THE SORROWS OF HAN
INTRODUCTION
TRANSLATOR'S PREFACE
DRAMATIS PERSONAE
PROLOGUE
ACT FIRST
ACT SECOND
ACT THIRD
ACT FOURTH
Sample Pages Preview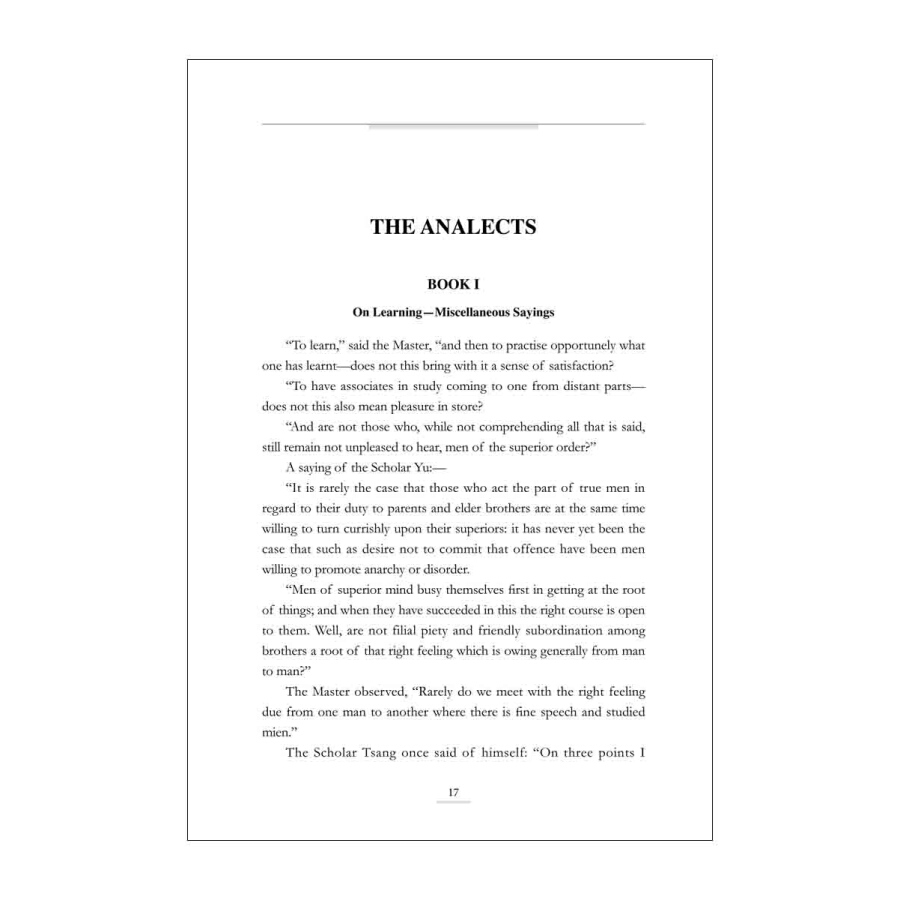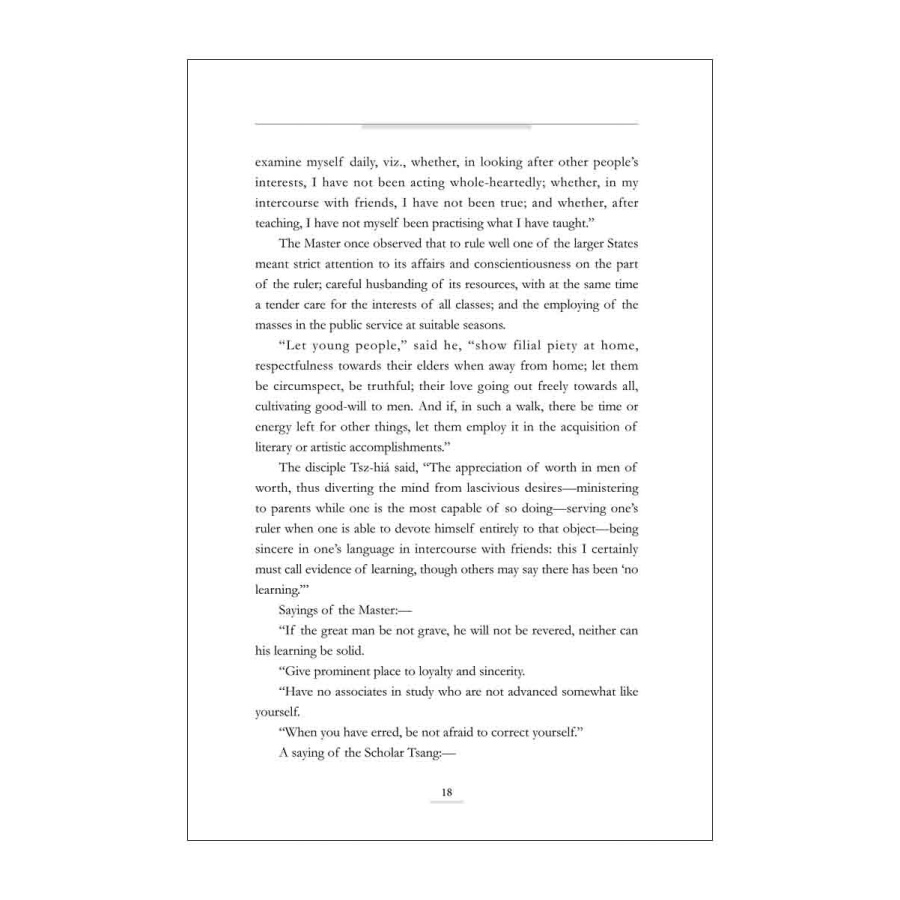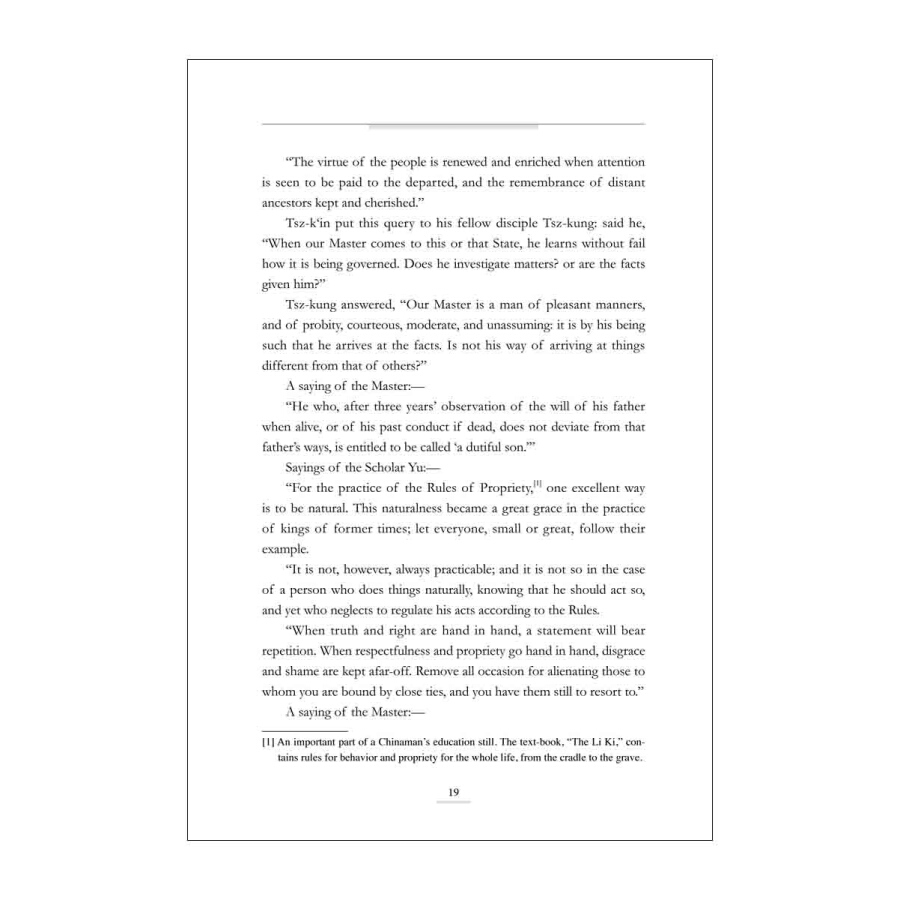 China Yesterday: Chinese Literature
$27.81