Chinese Painters mainly includes two parts, which concisely summarize the history and characteristics of Chinese painting. The first part talks about the technique of Chinese painting, involving equipment, representation of forms, subjects, and inspiration. The second part introduces the evolution of Chinese painting in a chronological order, and emphasized many famous painters emerged in different periods.
Editor's Recommendation
Chinese Painters is a short book which is very useful for Western readers to quickly understand Chinese painting.
About Author
Raphael Petrucci (1872–1917), one of the best Sinologists of France, and winner of the Stanislas Julien Prize.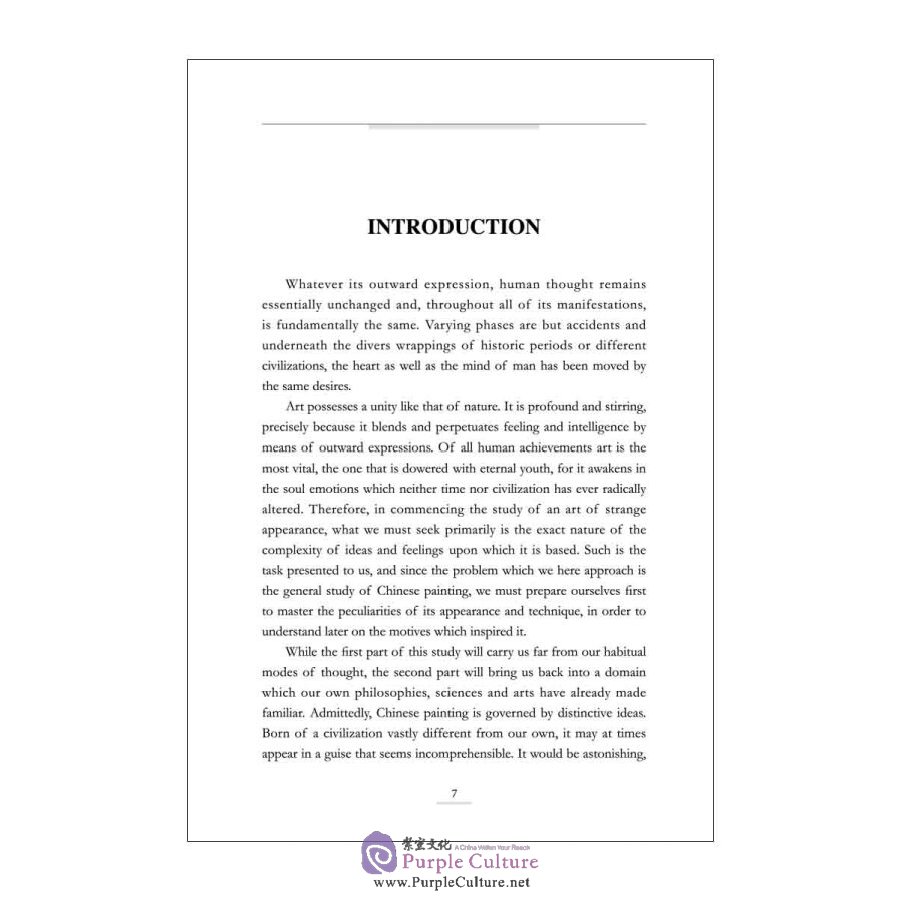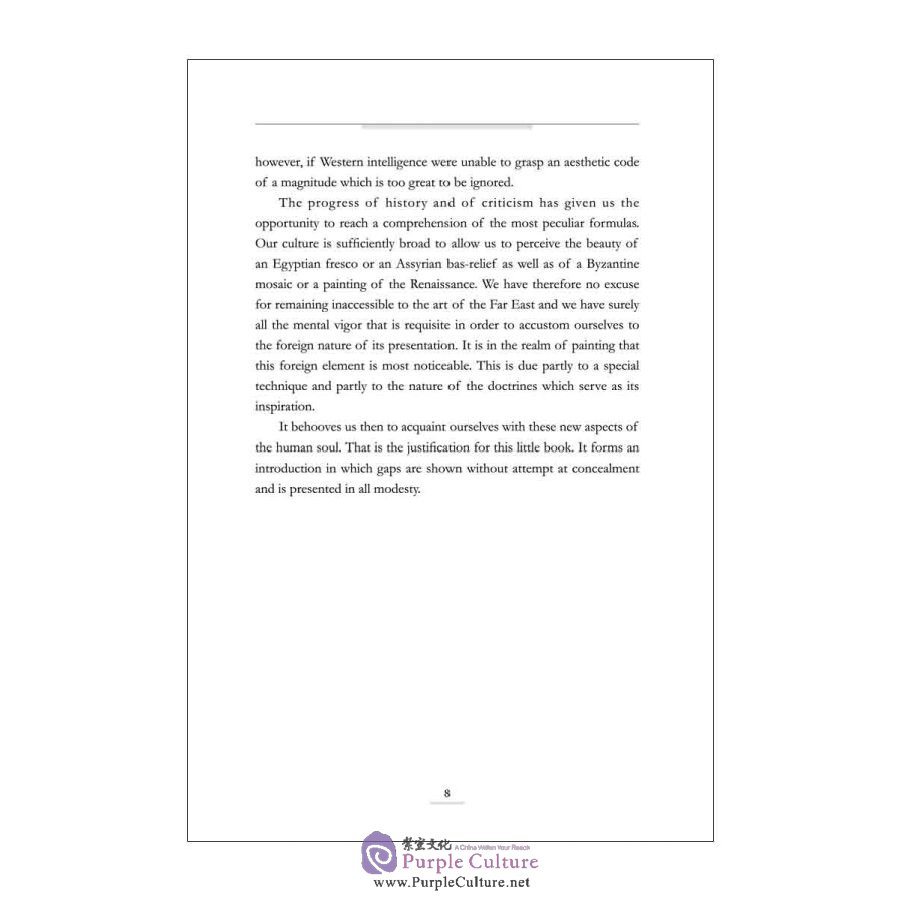 The aesthetic conceptions of the Far East have been deeply influenced by a special philosophy of nature. The Chinese consider the relation of the two principles, male and female, the yang and the yin, as the source of the universe. Detached from the primordial unity, they give birth to the forms of this world by ever varying degrees of combination. Heaven corresponds to the male principle, earth to the female principle. Everything upon the earth, beings, plants, animals or man is formed by the mingling of yang and yin. While the mountain, enveloped in mists, recalls the union of these two principles, the legend of forces thus revealed by no means pauses here. Fabulous or real, the animals and plants habitually seen in Chinese paintings express a like conception.
The dragon is the ancestor of everything that bears feathers or scales. He represents the element of water, the waters of the earth, the mists of the air, the heavenly principle. He is seen breaking through the clouds like some monstrous apparition, unveiling for an instant the greatness of a mystery barely discerned. The tiger is the symbol of the earthly principle, a personification of quadrupeds as distinct from birds and reptiles. His ferocious form lurks in the tempest. Defying the hurricane which bends the bamboos and uproots trees, he challenges the furies of nature that are hostile to the expression of the universal soul. The bamboo is the symbol of wisdom, the pine is the emblem of will-power and life. The plum tree in flower is a harmonious combination of the two principles. It symbolizes virginal purity.
Preface
A translator can have but one aim—to present the thought of the author faithfully. In this case an added responsibility is involved, since one who had so much to give to the world has been taken in his prime. M. Petrucci has written at length of art in the Far East in his exhaustive work La Philosophie de la Nature dans l'Art d'Extrême Orient and elsewhere, and has demonstrated the wide scope of his thought and learning. The form and style in Peintres Chinois are the result of much condensation of material and have thus presented problems in translation, to which earnest thought has been given.
In deference to the author's wish the margin has not been overladen and only a short tribute, by one able to speak of him from personal knowledge, has been included, together with a few footnotes and a short bibliography of works of reference indispensable to the student who will pursue this absorbing study. The translator takes this opportunity to make grateful acknowledgement of her debt to the authors named, who have made such valuable information available, and to those friends who have read the manuscript and made many helpful suggestions.
Frances Seaver