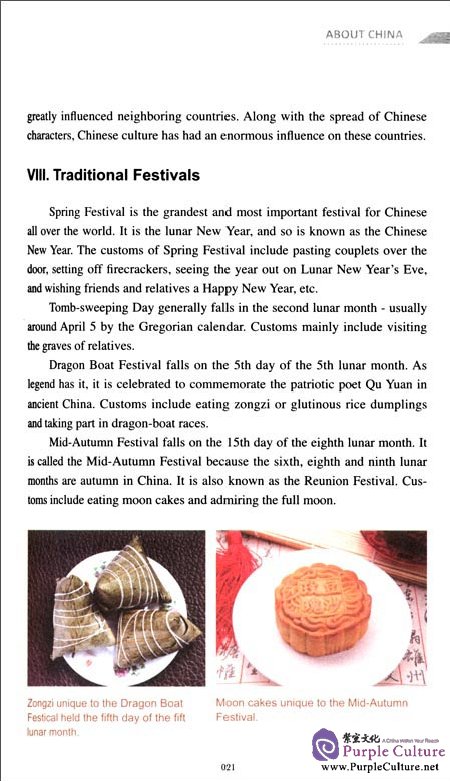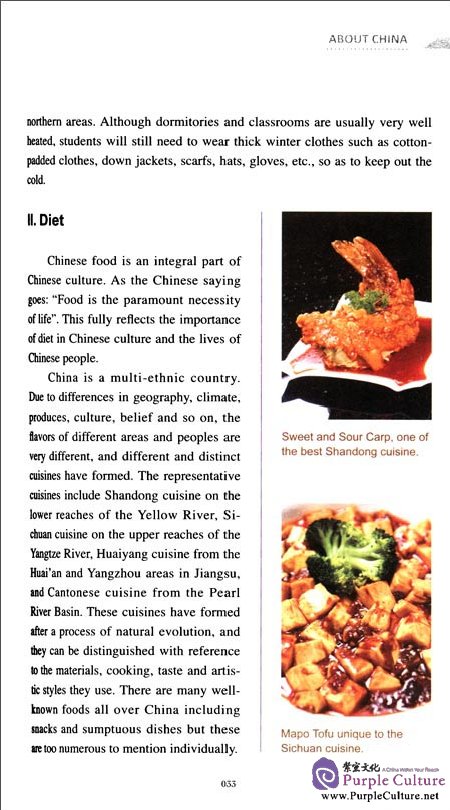 The unique food culture of China originates from the need to survive.Chinese people think that food is vital to sustain survival and health-indeed,this is the cultural foundation of the Chinese idea of "food cures better than medicine".Chinese cookery is all about the pursuit of the ultimate delicacy.The unique charm of the Chinese diet mainly lies in the taste.The production of delicacies relies on careful blending.The original flavors of the food,the cooked flavors after heating,the flavors of the ingredients,and the flavors of the condiments all need to be fully blended,complemented and penetrated.The beauty of the blend is the focus of much attention in Chinese cuisine and indeed is the essence of the Chinese culinary art.The shapes and colors of dishes are external things,and the flavors are intrinsic things.Highlighting the intrinsic nature and flavors of dishes without overt and deliberate decora-tion of shapes and excessive show of shapes and colors,are the most impor-tant philosophical underpinnings of Chinese food.As for diet,Chinese people pursue a kind of indefinable "realm",which is generally embodied by the so-called "color,aroma,taste,shape,and ware" although it is hard to explain this complex concept clearly. 
Chinese cuisine pays great attention to the "taste",so there is a great arbitrariness in the selection of materials in Chinese cooking.Some things regarded by many westerners as useless are used as ingredients in China.One major characteristic of Chinese dietary customs is the priority given to hot and cooked food,which comes from earlier Chinese civilization and the de-velopment of cooking techniques. 
The traditional dietary customs of the Chinese people give priority to vegetables.Staple food refers to five cereals,and supplementary food in-cludes vegetables and small amounts of meat.The main reason why these customs have formed rests with the economic production mode of the agri-cultural central plain areas.According to research by botanists,the Chinese people eat over 600 kinds of vegetables,six times more than typical western countries.