Sample Pages Preview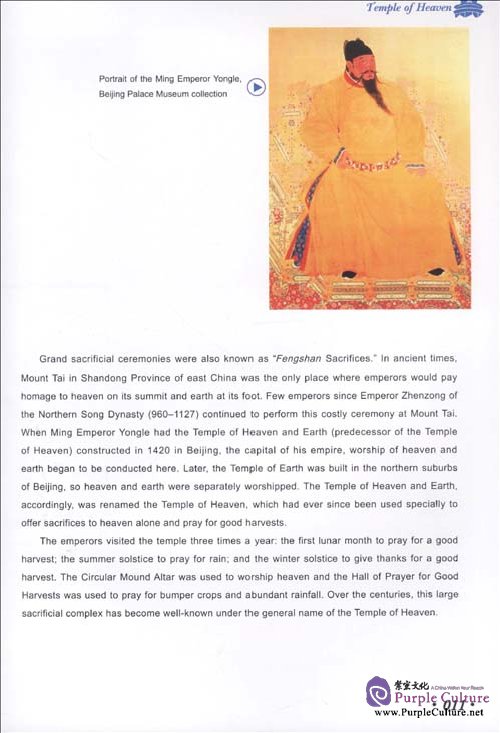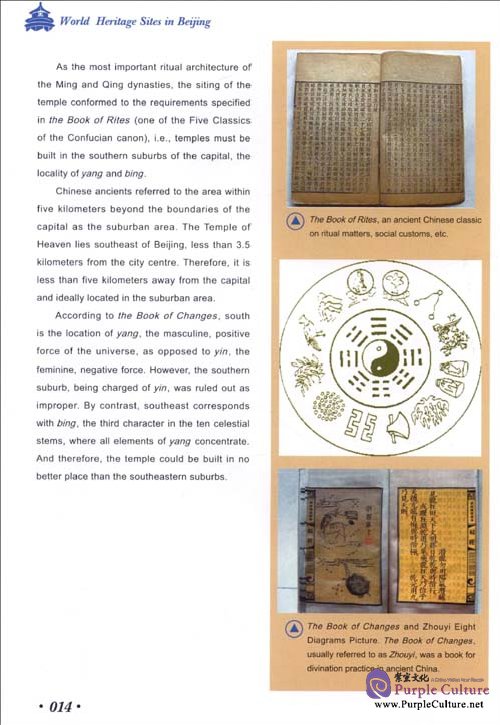 Grand sacrificial ceremonies were also known as "Fengshan Sacrifices." In ancient times,Mount Tai in Shandong Province of east China was the only place where emperors would payhomage to heaven on its summit and earth at its foot. Few emperors since Emperor Zhenzong ofthe Northern Song Dynasty (960-1127) continued to perform this costly ceremony at Mount Tai.When Ming Emperor Yongle had the Temple of Heaven and Earth(predecessor of the Temple of Heaven)constructed in 1420 in Beijing, the capital of his empire, worship of heaven and earth began to be conducted here. Later, the Temple of Earth was built in the northern suburbs of Beijing, so heaven and earth were separately worshipped. The Temple of Heaven and Earth,accordingly, was renamed the Temple of Heaven, which had ever since been used specially to offer sacrifices to heaven alone and pray for good harvests.
The emperors visited the temple three times a year: the first lunar month to pray for a good harvest; the summer solstice to pray for rain; and the winter solstice to give thanks for a good harvest. The Circular Mound Altar was used to worship heaven and the Hall of Prayer for Good Harvests was used to pray for bumper crops and abundant rainfall. Over the centuries, this large sacrificial complex has become well-known under the general name of the Temple of Heaven.