Details
The 9th Panchen Lama "devoted his whole life to China's national development with so outstandingly admirable achievements" that the close collaboration between this Tibetan Buddhist leader and the entral regime turned out to "be unprecedented over centuries".

About Author
Shesrab Nyima, born to a Tibetan family in Luhuo County of Sichuan Province, is a professor and PhD supervisor at Minzu University of China and a visiting professor at the Institute for Advanced
Studies in Humanities and Social Sciences, Shaanxi Normal University. A recipient of the special government allowances of the State Council of China, he has also served as Vice President of the Chinese Association for Nationality History, and head researcher of a series of research projects including those sponsored by the National Social Science Fund of China. Some of his academic publications have won prestigious awards in China.
Han Jingshan, born to a Manchu family in Dalian City of Liaoning Province, graduated with a PhD degree in Tibetan Studies and served as a post-doctoral researcher in Psychology of Religion at Minzu University of China. His research areas include China's central governance in Tibet, development of Chinese Han Buddhism in Tibet, and Gelugpa Buddhism incarnation system. In 2019, he was a visiting scholar at the Institute of Modern History, Academia Sinica (Taiwan).


Sample Pages Preview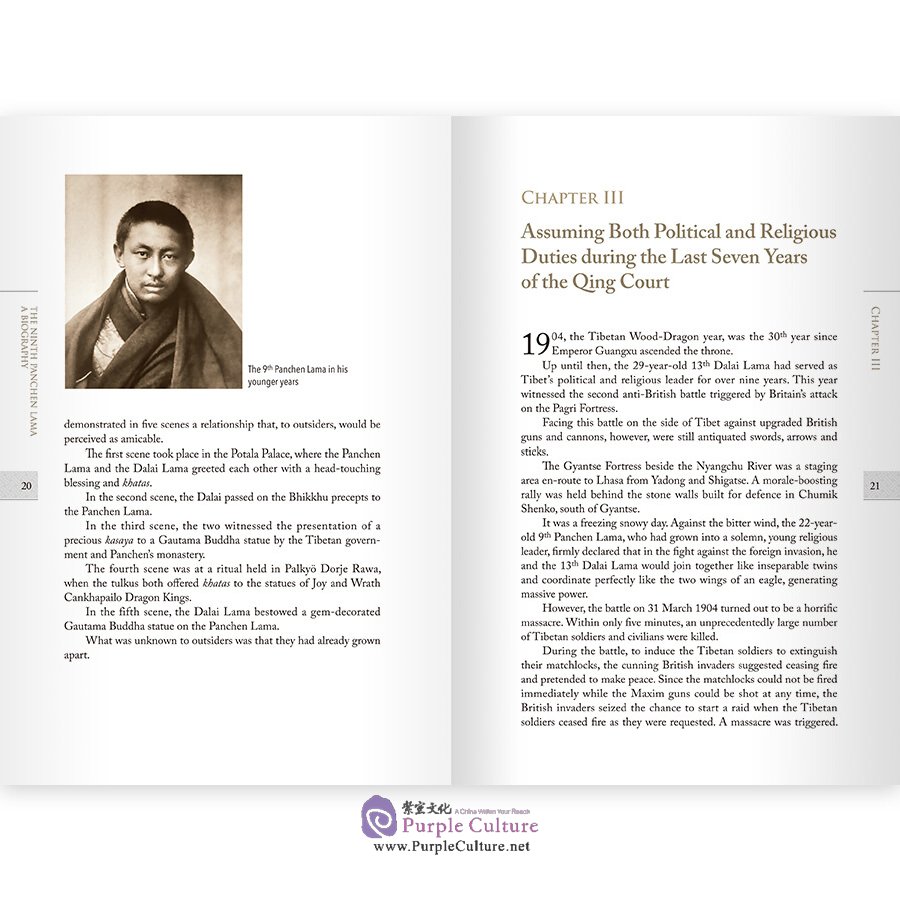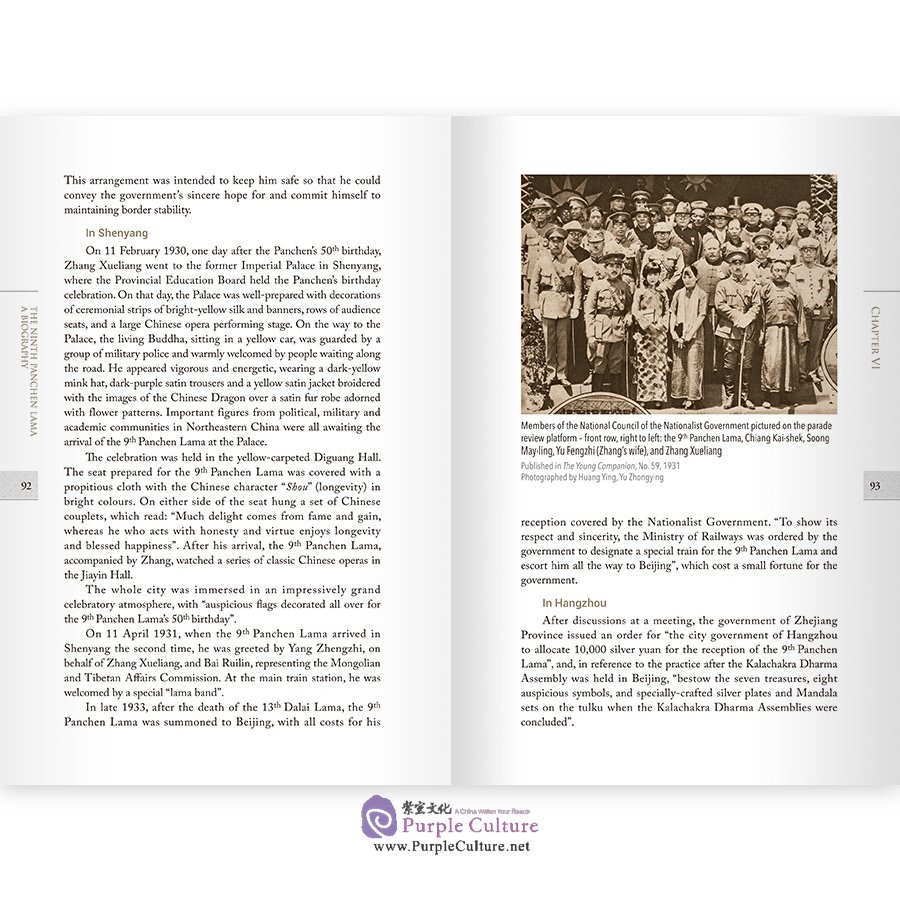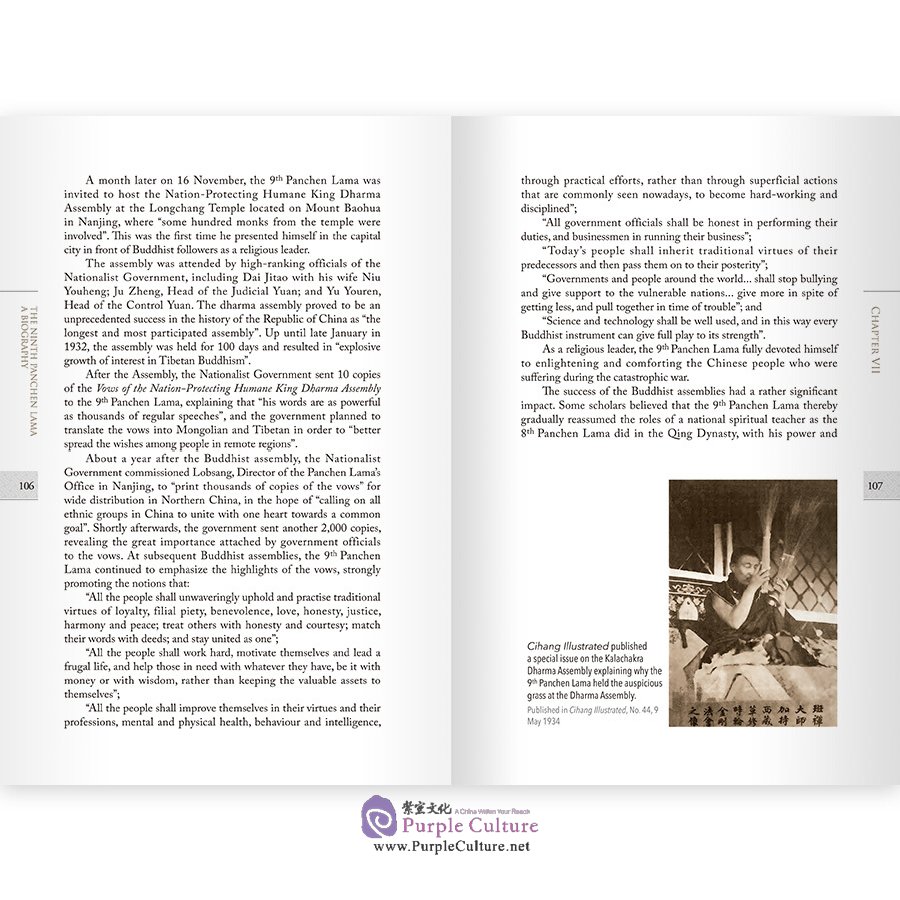 Tibet History and Culture - The Ninth Panchen Lama: A Biography
$23.78