---
Page: 100/133
Publication Date: 02/2013
ISBN: 9787561934463
Details
10 Level Chinese is a series of Chinese textbooks targeted at foreigners who are taking long-term courses in China. There are 10 levels altogether in the series.
The Listening Textbook at Level 5 is designed for the intermediate stage of Chinese learning. It has a total of 8 lessons. Each lesson consists of 6 listening scripts, and each listening script is composed of several parts including the text, words & examples, lead-in, and exercises. The book can be used together with the other course books at Level 5 in the same series or by learners with equivalent Chinese proficiency in other study environments.

About the Author
Gu Ying is a teacher in the International Cultural Exchange School, Fudan University.
Sample Pages Preview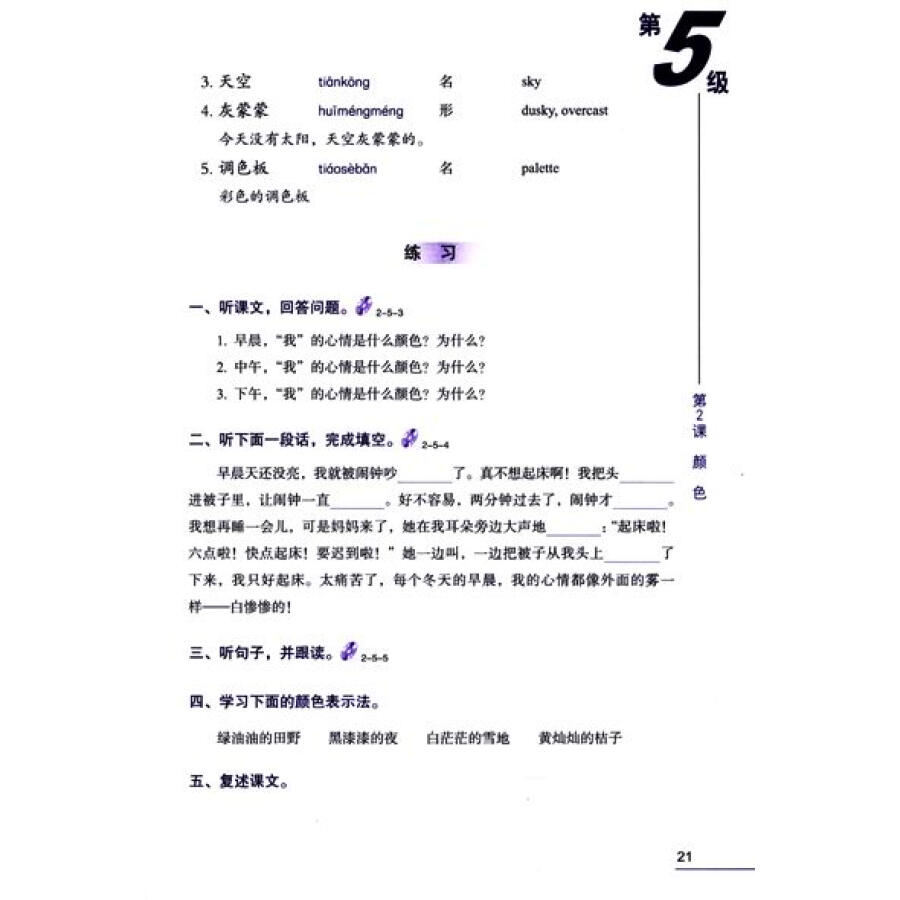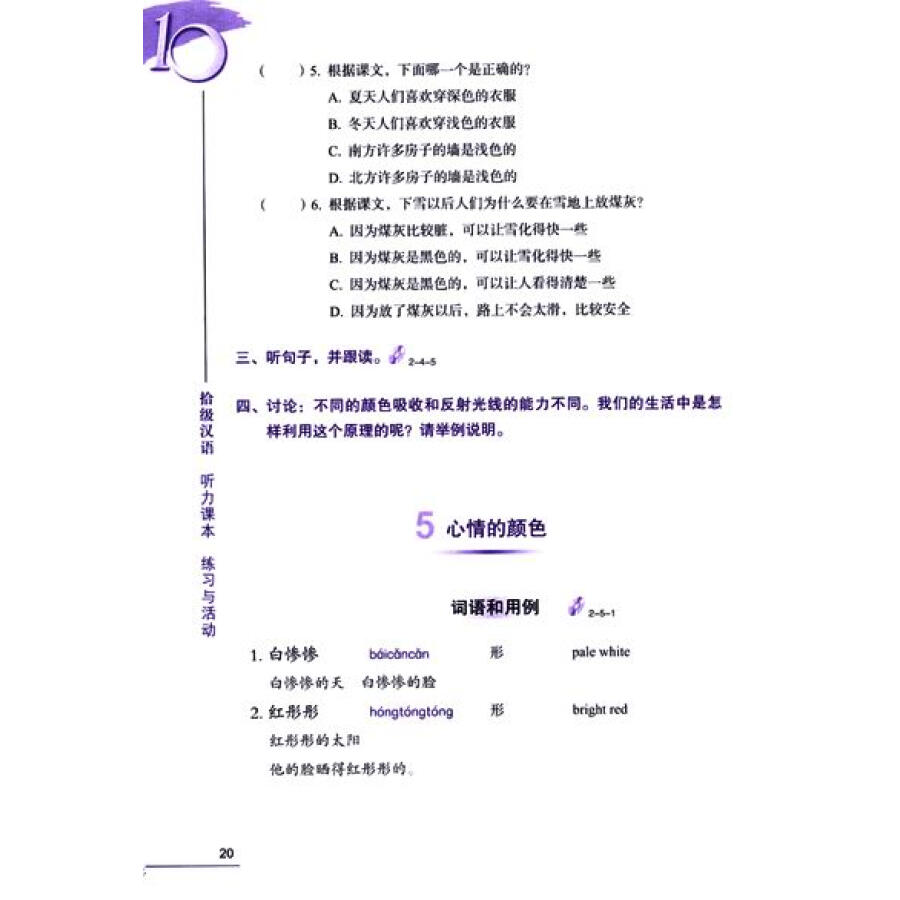 Ten Level Chinese (Level 5): Listening Textbook
$12.50