Part of Happy China-Learning Chinese series.
This book uses simplified Chinese character with Pin Yin annotation only in the new words list and English annotation in the text
The development of China has attracted the attention of the world, as a result of which a great upsurge for learning Chinese has been going on throughout the world.
The CCTV-4 program Happy China-Learning Chinese offers learners an opportunity to learn the Chinese language and culture while enjoying the beautiful scenic spots in China. Co-operating with the local administrations of the well-known scenic spots, this program well combines the learning of language skills with that of Chinese culture and history in an interesting, informative and enjoyable way.
With a 98% coverage in the world, the program of CCTV was broadcast since June, 2004. Quite a lot of the viewers expressed the hope to have the language materials as a learning aid. In view of this, we have invited Beijing Language and Culture University Press, a leading press in publications on Chinese learning materials for foreigners, to produce and publish these language materials for our viewers.
Apart from the language materials presented in the program, Words and Expressions, Notes Substitution Drills and Conversations are provided in each book, among which Words and Expressions and Notes are accompanied with brief English translations or explanations. Each book is composed of about 15 episodes of the TV program with brief introductions and photos of corresponding scenic spots and travel guides. As more episodes of Happy China-Learning Chinese are coming up, more books will be published accordingly.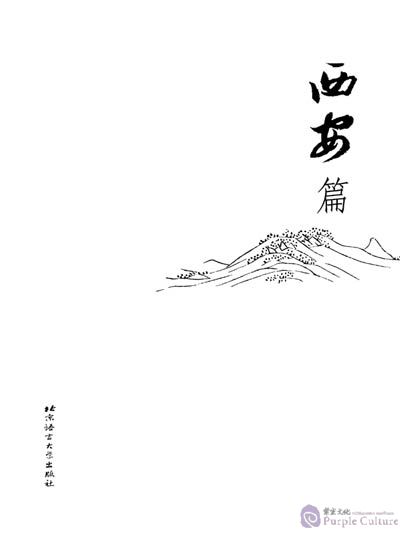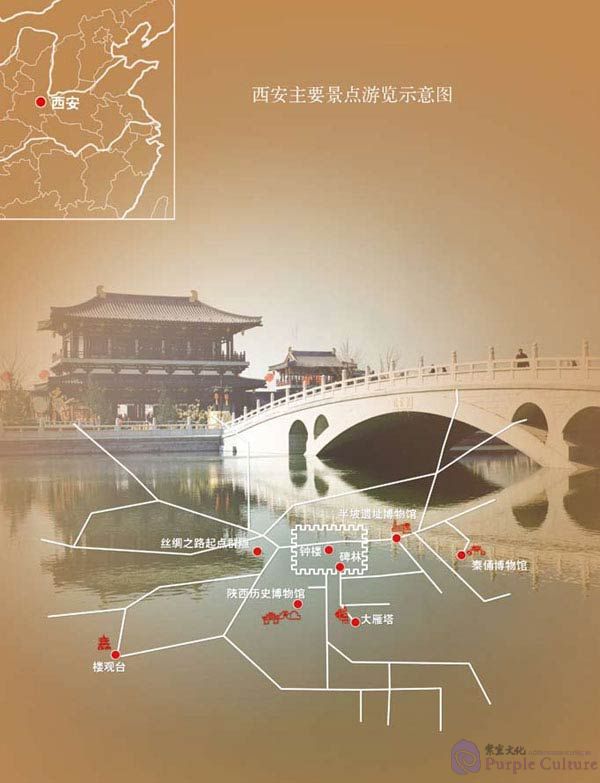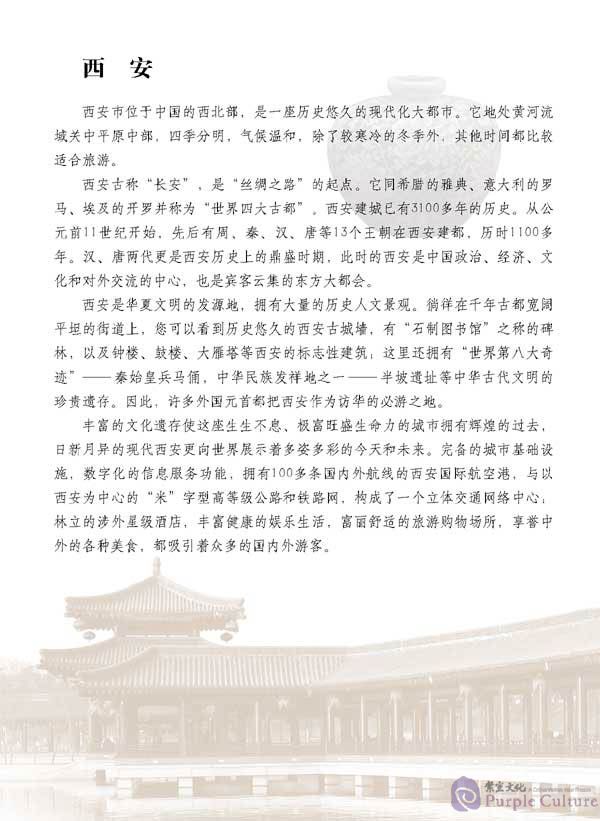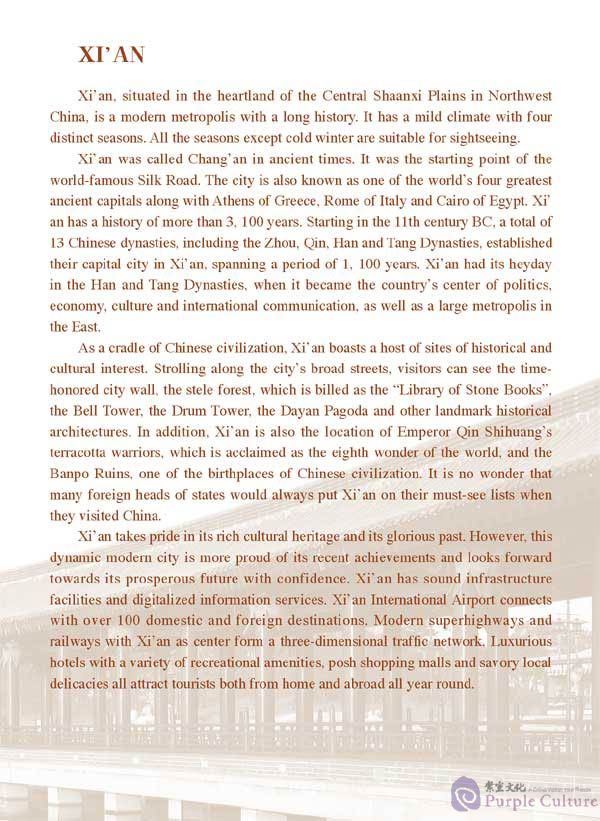 西安(第一集)
西安(第二集)
西安(第三集)
西安(第四集)
西安(第五集)
西安(第六集)
西安(第七集)
西安(第八集)
西安(第九集)
西安(第十集)
西安(第十一集)
西安(第十二集)
西安(第十三集)
西安(第十四集)
西安(第十五集)