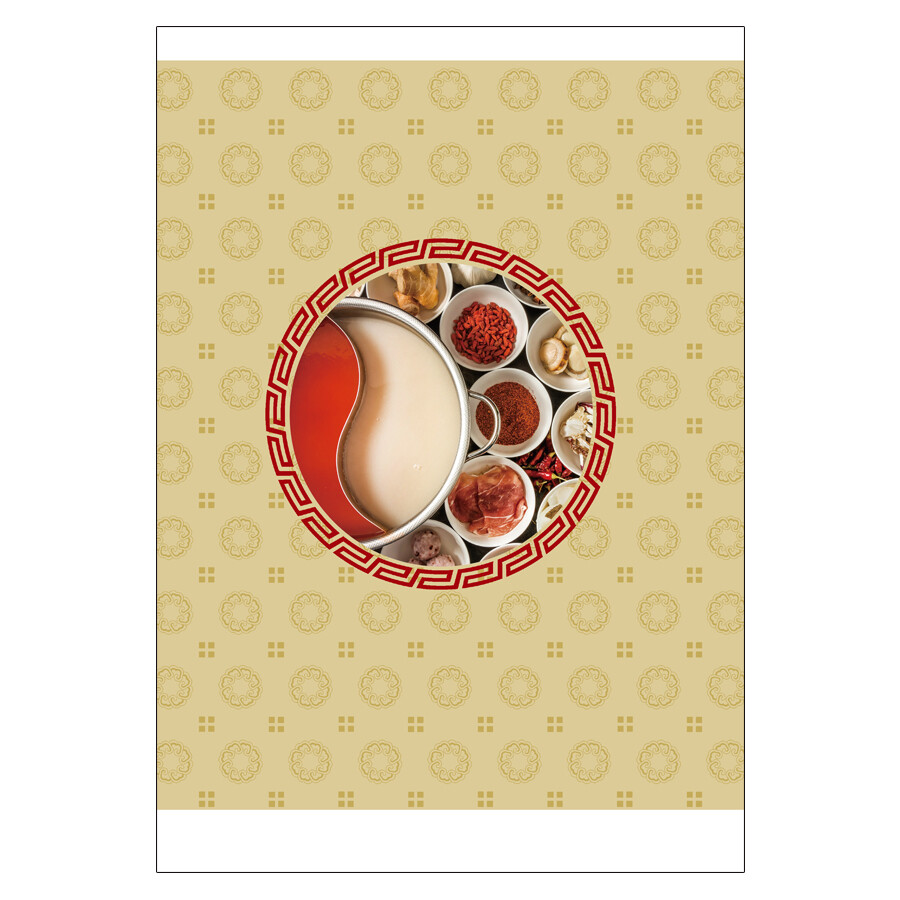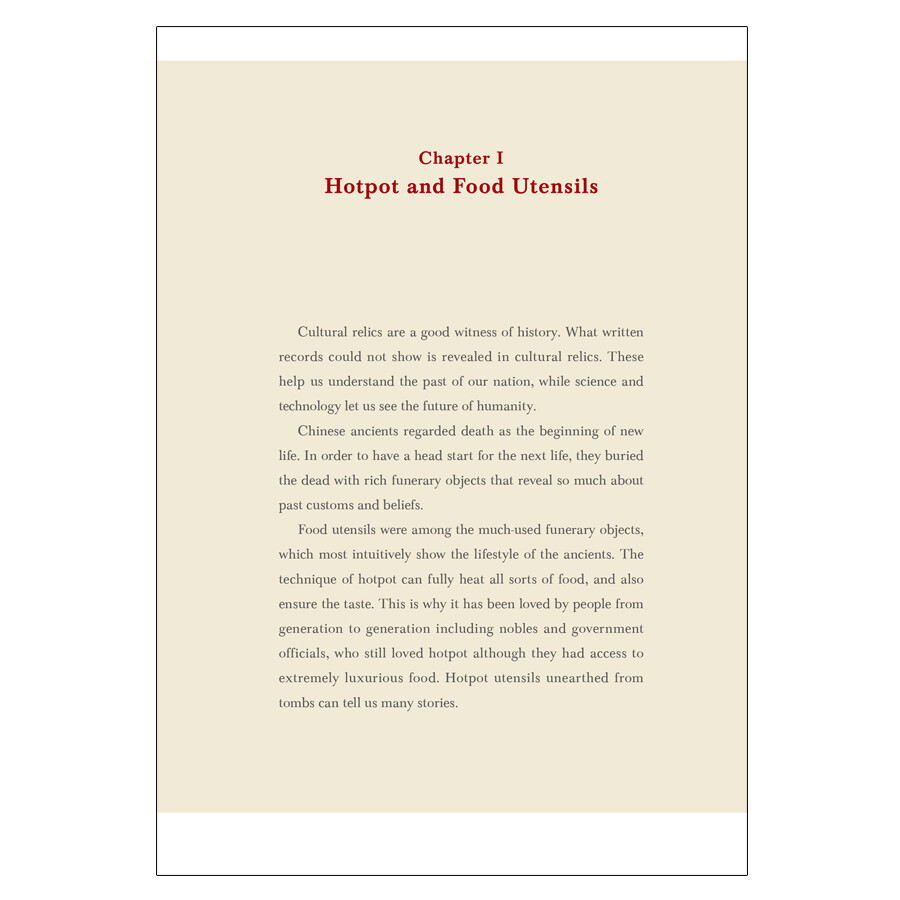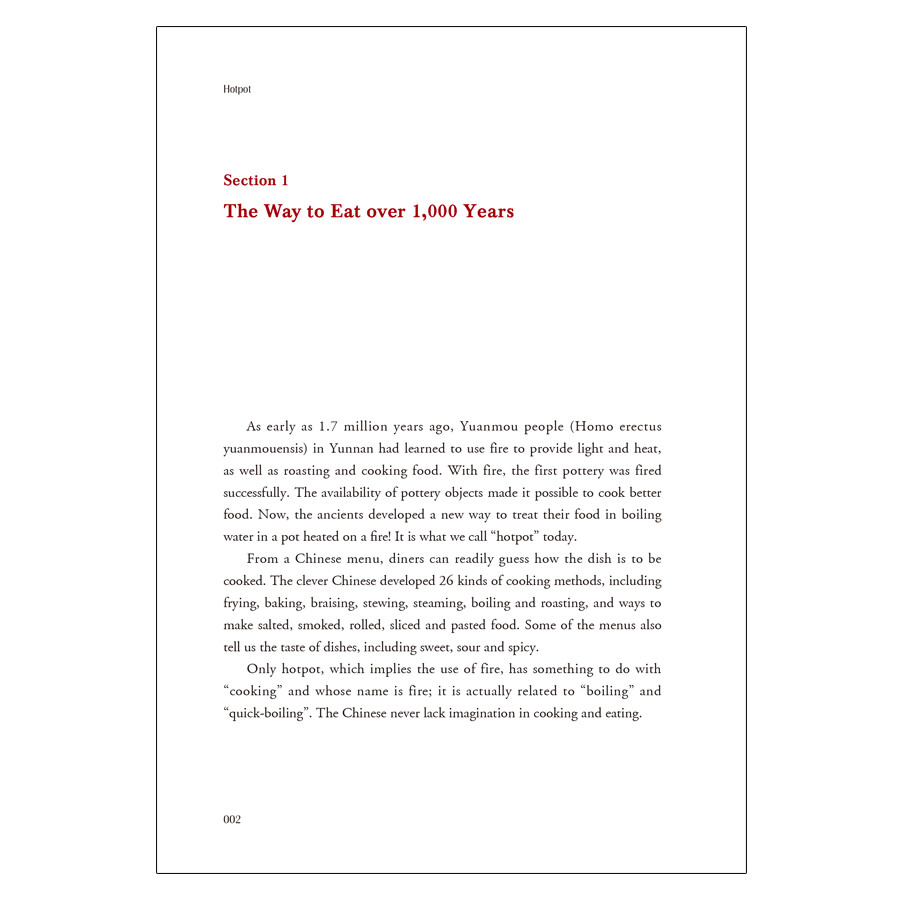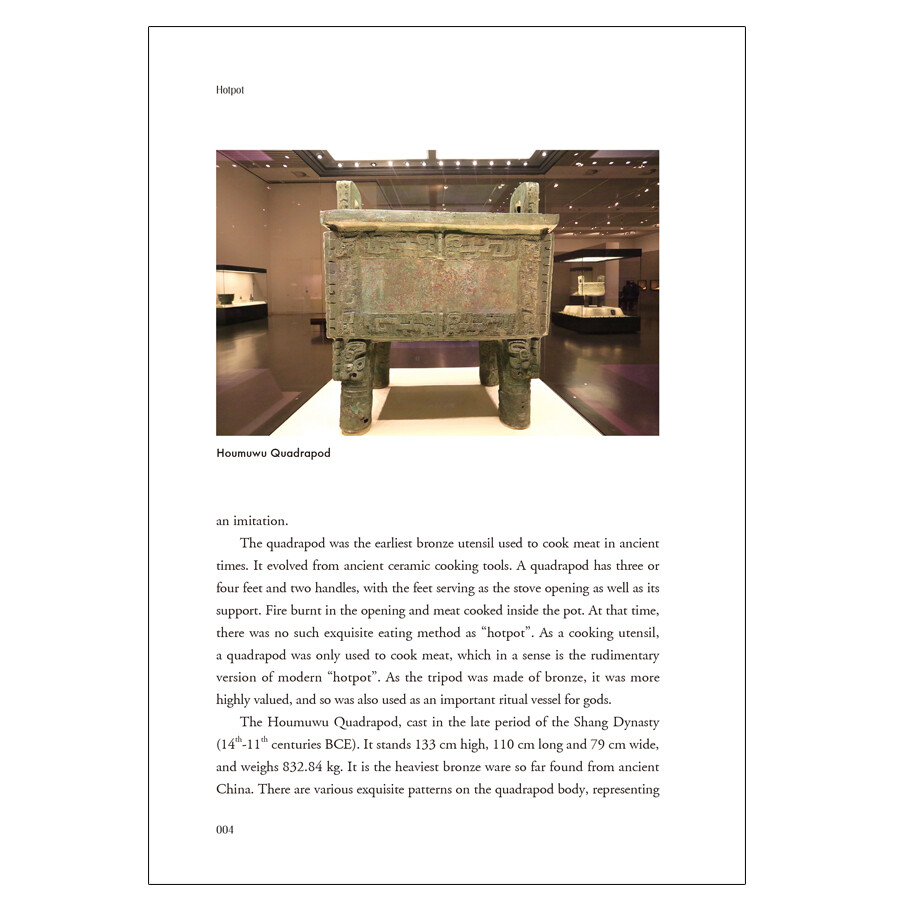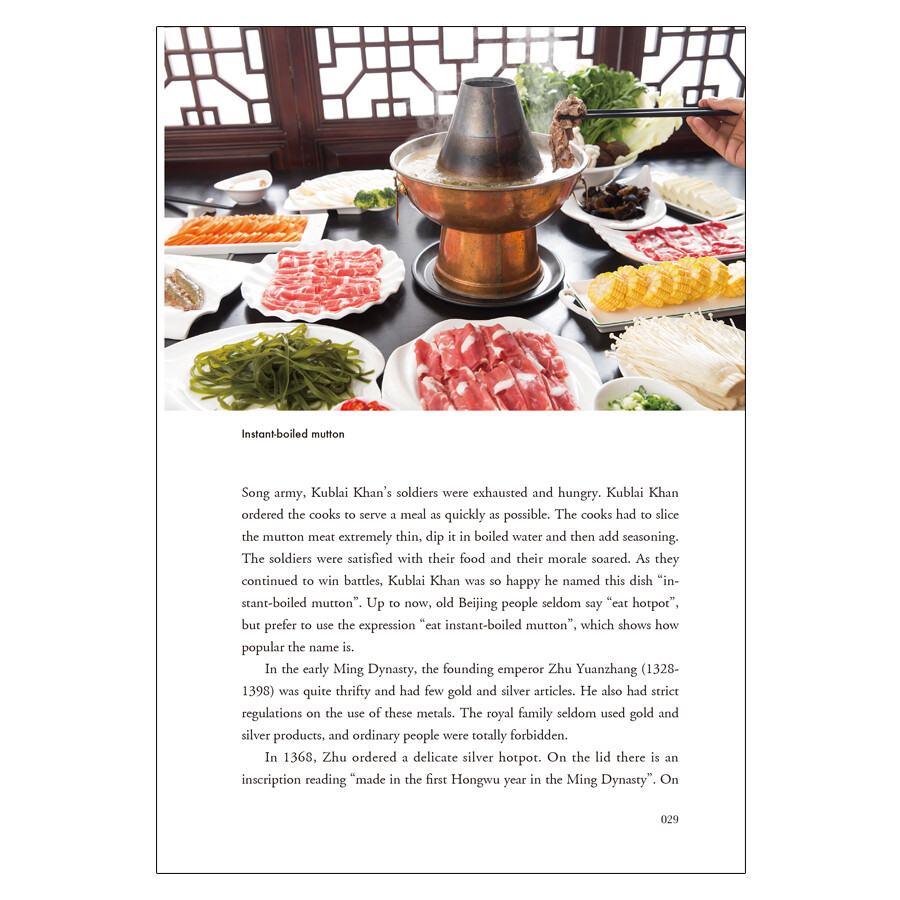 Preface
The emergence of hotpot indicates the fact that humans have mastered at least three skills: making a ??re, making cooking tools, and obtaining food. Obtaining food is a basic survival skill, while food cooked over a fire can prevent humans from more digestive diseases, and cooking tools can protect humans from tooth abrasion. Therefore, a relentless pursuit of ingredients and cooking methods essentially starts from the life instinct of humans. The Chinese people have carried this instinct to extremes.
The Chinese people began to eat hotpot 1,000 years ago according to written records, and even 2,000 years ago according to textual research on cultural relics. The extravagant funeral objects buried in tombs unexpectedly allowed future generations to catch a glimpse of lifestyles of thousands years ago, of which various exquisite food utensils unfolded the ancients' wisdom in eating before our eyes. The ancients in China attached great importance to food as much as to administering a country. As the famous saying goes, "governing a big country is the same as cooking a small fish", which was an inspiration drawn by the ancients from eating hotpot.
In the past 1,000-odd years, many cooking methods and popular dishes were lost, while hotpot was handed down and spread from the royal family to the ordinary people in a more sophisticated way. All the people across China, in spite of different accents, different regions, different customs, and different staple food and tastes, have reached an amazing agreement on hotpot: adding meat and vegetables to boiling soup, and picking up and dipping them in sauce, which is indeed an enjoyable thing in life.
The development of the Silk Road brought a profound impact on Chinese food, of which the most important impact was the introduction of hot peppers. Bene??ted from the people's fertile imagination on eating, hot peppers were matched with different ingredients to form different combinations such as sour and hot, peppery and spicy, salty and spicy, and sweet and spicy tastes. Population mobility promoted the integration of not only population, but also food, making pepper tastes more diversi??ed. Peppery taste came out on top of other tastes to conquer the taste bud of people.
Today, eating is not only for filling the stomach, but also related to belief. "Food is the ??rst necessity of the people", which is the simplest belief of Chinese people. When languages are insuf??cient to identify which ethnic people belong to, diet becomes important information to identify them. Eating speci??c ingredients at speci??c times symbols people's inheritance of the civilization of ancestors, people's commitment to their belief, and people's con??rmation of their identity. At this time, diet is a spiritual comfort instead of ??lling the belly. No matter what belief you hold, there will be a hotpot right for you in China.