In 2021 President Xi Jinping announced the successful realisation of China's First Centenary Goal-the Building of a Moderately Prosperous Society in all Respects. Part of this success involved the elimination of absolute poverty throughout China. But this was a step in a process rather than an end goal. Work in rural areas will continue through the Rural Revitalisation Strategy.
This book presents a summary of social and economic development and poverty alleviation in China since the founding of the PRC in 1949, and an account of real life poverty alleviation and rural revitalisation work at the grass roots in Gansu Province, Central China.
People generally think of poverty as an economic phenomenon. The poor are those who do not have enough money for a decent life. But money is only a means to an end; the lack of money deprives people of the ability to meet their basic needs. Therefore those who are poor struggle to find a means to earn a decent living, to put enough adequate food on the table to eat, to put clothes on their backs that will protect them from the elements, to put a solid roof over their heads, to provide their children with a proper education, or to access healthcare if they are sick. You can add two other aspects of life to this list that also add to the burden of poverty-the need for safe streets, and the prospects of a better future. These are basic human needs, and they are tied directly to basic human rights.

About Author
David W.Ferguson, Born in Scotland, David graduated in law from Edinburgh University. He worked worldwide as a management consultant and speaks several languages. He came to China in 2006, and in 2008 joined China.com.cn as a journalist and editor for whom he covered the Wenchuan earthquake in May 2008. He has been a writer an editor with Foreign Languages Press since 2010, and was the English editor of the English editions of Xi Jinping's The Governance of China Books Ⅰ-Ⅲ. This is his seventh book on contemporary China. He is a recipient of the China Special Book Award, the Chinese Government Friendship Award, and the prestigious Huilin Prize.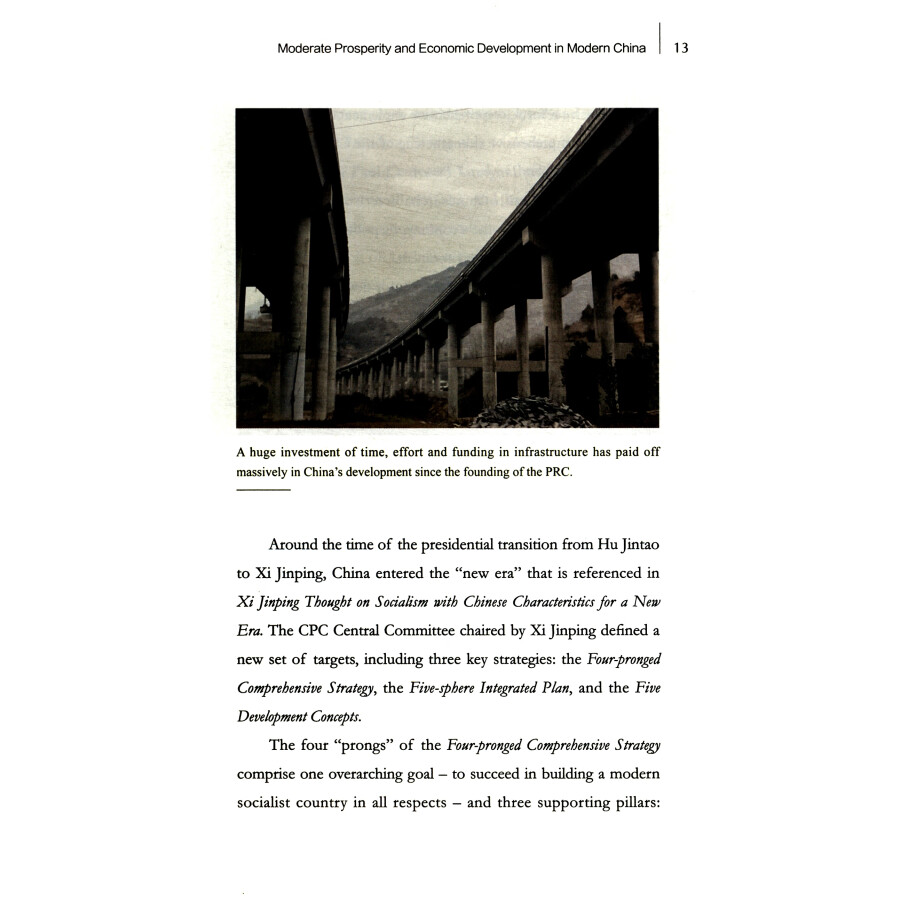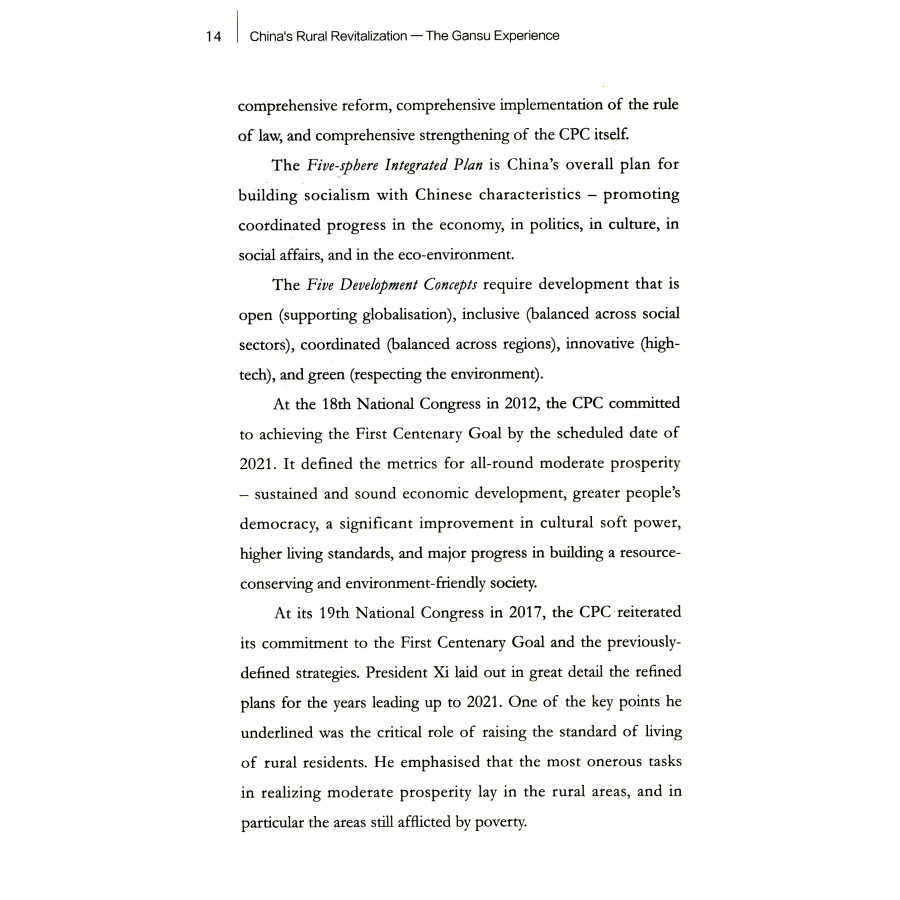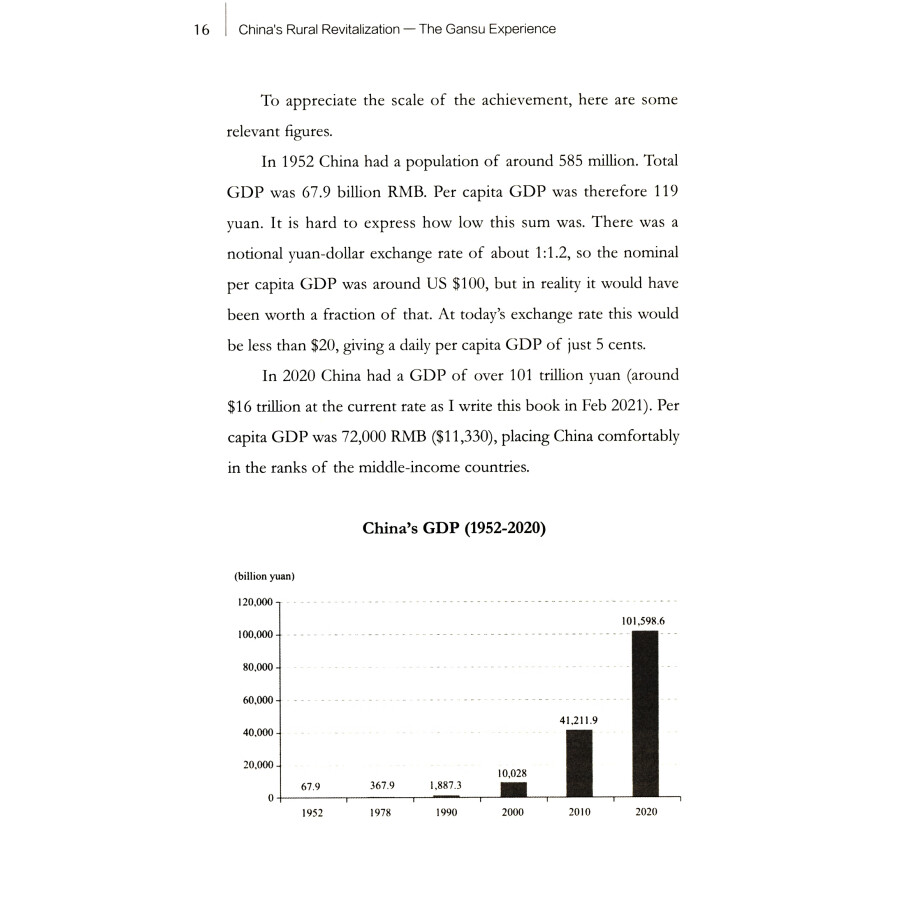 Preface
The idea of this book was first proposed in December 2020. I had just come back from Gansu, where I had been attending 2020 International Seminar on Global Poverty Reduction Partnerships and the Belt & Road Beautiful Countryside Forum. I had been offered help in Gansu to action an idea I had been considering for some time - the launch of a small charitable action. I was keen to go back to Gansu to get things moving. It was suggested that in addition, I should write a book for FLP on poverty alleviation and rural revitalization, based on the Gansu experience. I was more than happy to take on this assignment, and FLP quickly reached agreement in principle with the Gansu authorities. I hoped to start work on the book in late spring of 2021.
Ongoing problems with Covid created persistent obstacles, and over the summer of 2021 and into the autumn, we in FLP found ourselves charged with a significant workload during the celebrations of the Centenary of the CPC. As a result, I was not in fact able to start work on the book until the end of December 2021. Originally it was intended that I should visit all parts of Gansu, which I was looking forward to with great anticipation. Unfortunately, Ume constraints ultimately limited my trip to the southern part of Gansu. I hope that at some time in the future I will be able to go back and visit the places I missed.
This book starts in partⅠ with a historical account of economic development and poverty alleviation work in China since the founding of the PRC in 1949. In partⅡ talk about the different places I visited, and what I learned there about their efforts in poverty alleviation and rural revitalization. I learned a lot that filled me with enthusiasm and confidence for the future.
I grow increasingly weary of the West's glib assumption of moral superiority over China, and its endless preaching about how China should be "more like us". I do not consider Western political systems to be better than China's; in many ways they are worse and in some ways they are much worse. I do not think China could have achieved a fraction of what it has achieved in poverty alleviation, rural revitalization, or many other fields if the country had encumbered itself with a Western political model. In partⅢ I go into considerable detail to explain why I believe these things-which will seem like heresy to many Western observers and to provide arguments for my point of view.