Details
This new art genre had rapidly reached its maturity. However, after its further development in the Ming Dynasty (1368-1644), the creation of literati paintings gradually revealed a certain trend toward formulism under the brushes of the four Wangs, namely Wang Shimin (1592-1680), Wang Jian (1598-1677), Wang Shigu (1632-1717), and Wang Yuanqi (1646-1715), all court painters of the Qing Dynasty (1644-1911), —— which had invited widespread criticisms. During the New Culture Movement (1915-1919) hosts of Chinese painters went to Japan and Europe to learn painting, and used the Western experiences in modeling and coloring for reference in an effort to reform China's traditional painting techniques.
Traditionally, ancient Chinese figure painters often depicted somewhat stereotyped images of court ladies, hermits, or scholar officials. This situation did not change until the early 20th century when the Western realistic way of painting was introduced into China. The large-sized "Foolish Old Man Removing the Mountains" made by Xu Beihong (1895-1953) in 1940 with a Western composition stands out as a milestone in the creation of figure paintings in modern China. And the "Portrait of Refugees" by Jiang Zhaohe (1904-1986) following Xu's artistic style has been rated as another masterpiece describing real-life circumstances and reflecting the weal and woe of the people.
After 1949, Fang Zengxian and others from Zhejiang Academy of Fine Arts (the predecessor of today's China Academy of Art) took people's life and the newly-established republic's industrial and agricultural production as material for their works, thus forming the so-called "Zhejiang school of figure painting" that had a widespread influence at that time.
Equipped with good sketching techniques, contemporary Chinese figure painters are able to create themed works of huge size that are full of zeitgeist. Under their brushes, the figures are painted in more accurate proportions. Nevertheless, having long neglected the training of calligraphy and possessing very little knowledge of the national culture, a majority of them show poor skill in drawing pictures with ink and brush. In many cases, their works look more like oil paintings made on Xuan paper that has been traditionally used for Chinese painting and calligraphy.
Table of Contents
Figure Paintings
Portrait of Master Hongyi
Approaching the American Indians
Lin Daiyu Buries Fallen Flowers
The Legend of the White Snake
Telling a Heroic Story
Each Grain of Rice Costs Someone Else a Drop of Sweat
Four Generations of a Family
Portrait of a Bride of Taiwan's Paiwan Nationality
Golden Autumn
Share the Pleasure of Reading a Rare Piece of Writing and Discuss Its Subtleties Together
Portrait of an Old Fisherman
Drama Characters
Female Nude Bodies
A Little Tibetan Yak Rider
Portrait of a Tibetan Girl
Portrait of a Tibetan Woman in Splendid Attire
Drunkenness
Portrait of a Beijing Resident
Picture of Flying a Kite
Pastoral Song
A Mongolian Herding Family
Dream of Dunhuang: Hope
Autumn Harvest
Springtide
Turpan in August
Picture of Pine Forest and Mountain Springs
Portrait of Tibetan People
Defending the Yellow River
The Pure Land
Portrait of a City Girl
Fallen Petals
Autumn
The Song of the Yellow River
A Group Portrait of Local People in Mt Daliang
The Hall of Loyalty and Righteousness
Yang Zhi Selling His Treasured Sword in Bianliang City
Three Models and a Finished Still-life Sketch
Rosy Memories
Watching a Fire from the Other Side of the River
Scenes of Family Life
Embroidering Girls
Piety
Gentle Breeze
Warm Room (Ⅰ)
Warm Room (Ⅱ)
Cicadas Singing at High Noon
Enjoying the Mountain Scenery
Composite Head Portraits and Landscape Paintings

Landscape Paintings
Mount Xiang (Elephant) in the Morning
The Lijiang River
A Sketch of Shengouwan Village in Taihang Mountain
Village Houses in South China
A Residential Area in Hainan Province
Mountain Scenery
Green Hills and Blue Waters
Drinking Horses and Weeping Willows
The Bird Islet
Windless Beach
An Old Man Squatting at the Foot of a Hill
Landscape
Spring Waters and Emerald Hills
Boatmen's Song
Stillness
White Beans
Sitting in Meditation
Autumn Stream
Mount Miaofeng
……

Flower-and-bird paintings
Sample Pages Preview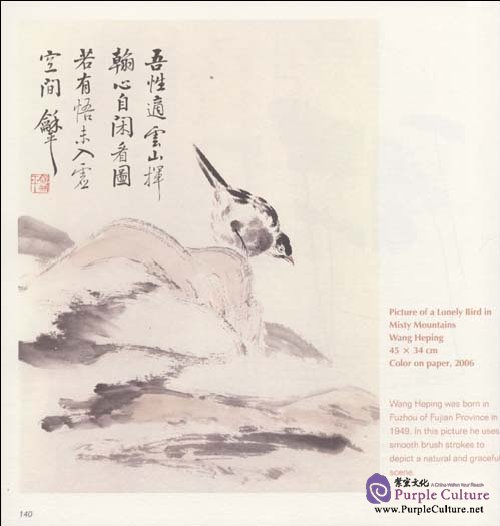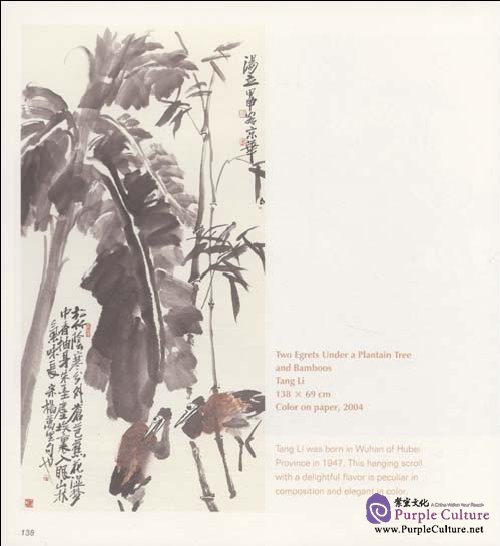 An Album of Contemporary Chinese Paintings
$28.00