Details
2nd edition available on
https://www.purpleculture.net/40-lessons-for-basic-chinese-course-2nd-edition-vol-1-p-32864/
The whole text is divided into two volumes, each containing 20 chapters, Lesson 1-5 in the first volume deals with Chinese phonetics, and in addition, some day-to-day and classroom expressions making use of some 128 vocabulary. Each of the remaining 15 chapters contains short text and dialogue. Through the study of the short texts, learners are included in the vocabulary sections, with a total of 791 vocabularies in the 15 chapters. Each chapter's end contains an appendix, presenting every day subjects as classified with the aid of pictures.
Accompanied MP3 files are available at
http://hanyu.ecnu.edu.cn/jichuhanyu1/htmjc/back.asp
Table of Contents
第一课 语音(1)
第二课 语音(2)
第三课 语音(3)
第四课 语音(4)
第五课 语音(5)
语音(复习)
第六课 我的家庭
第七课 我们的学校
第八课 我们的宿舍
第九课 我的一天
第十课 我们的学习生活
第十一课 去商店买东西
第十二课 新同学
第十三课 愉快的周未
第十四课 参观人民广场
第十五课 去中国朋友家做客
第十六课 在邮局
第十七课 给姐姐的一封信
第十八课 皮尔病了
第十九课 到饭店去吃饭
第二十课 中国的节日
生词检索表
Sample Pages Preview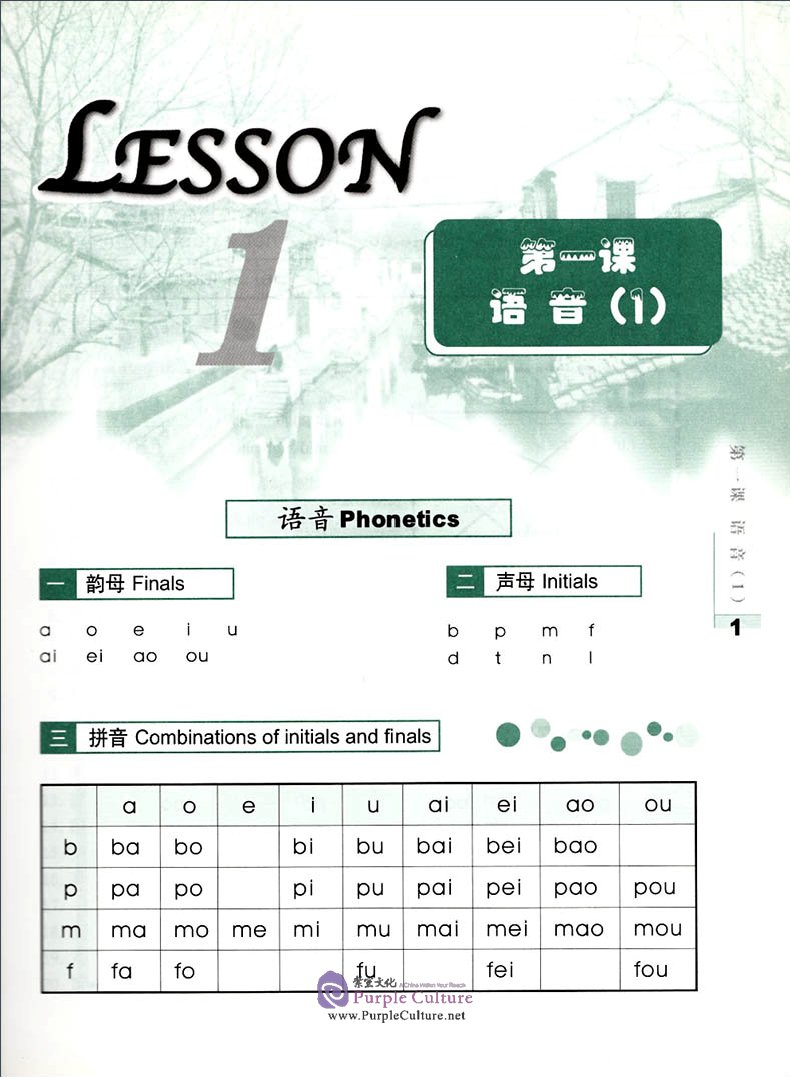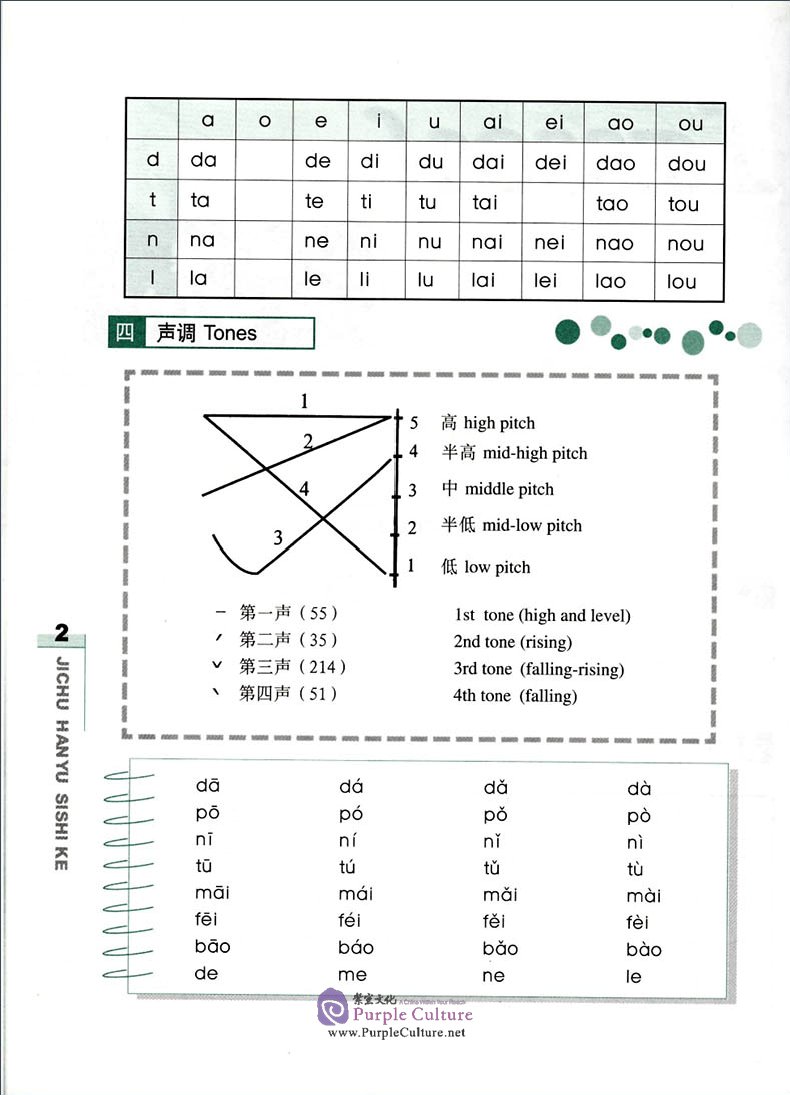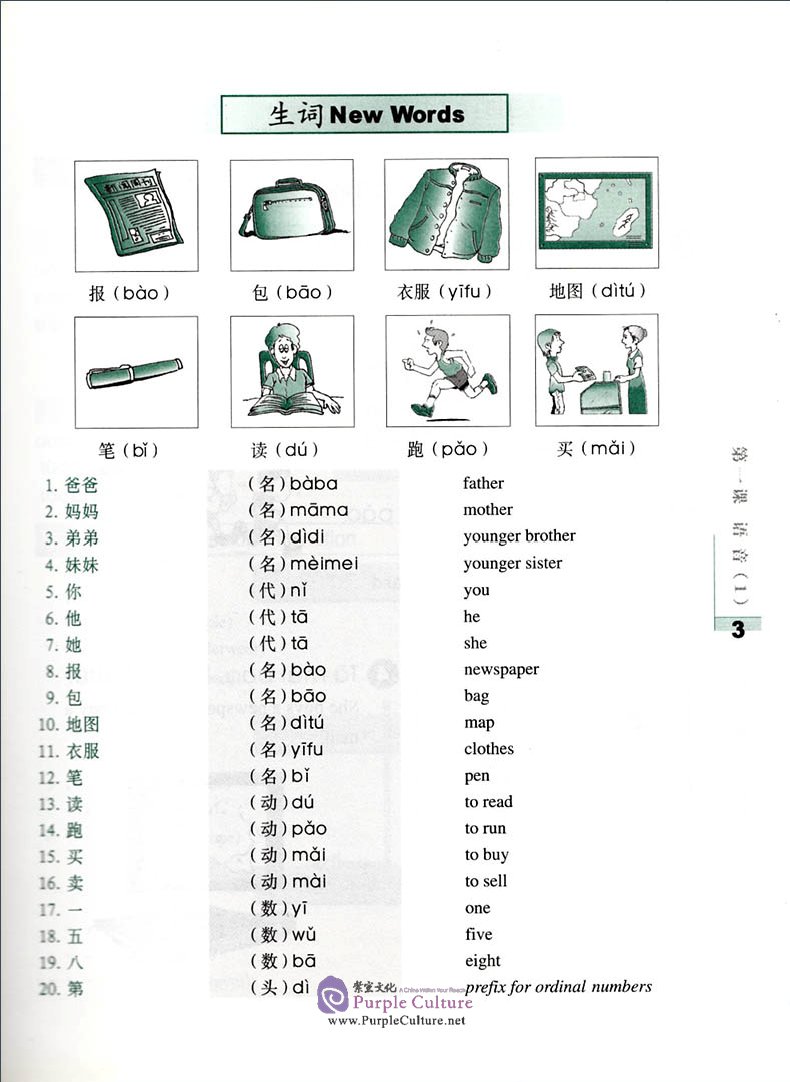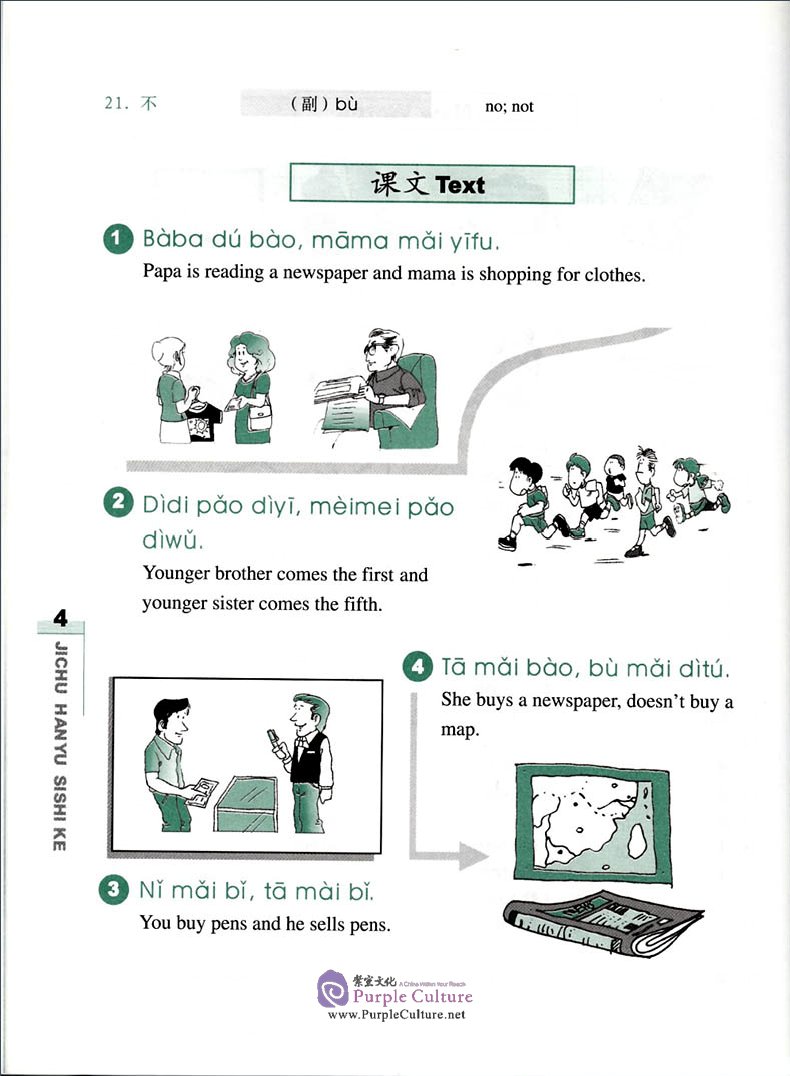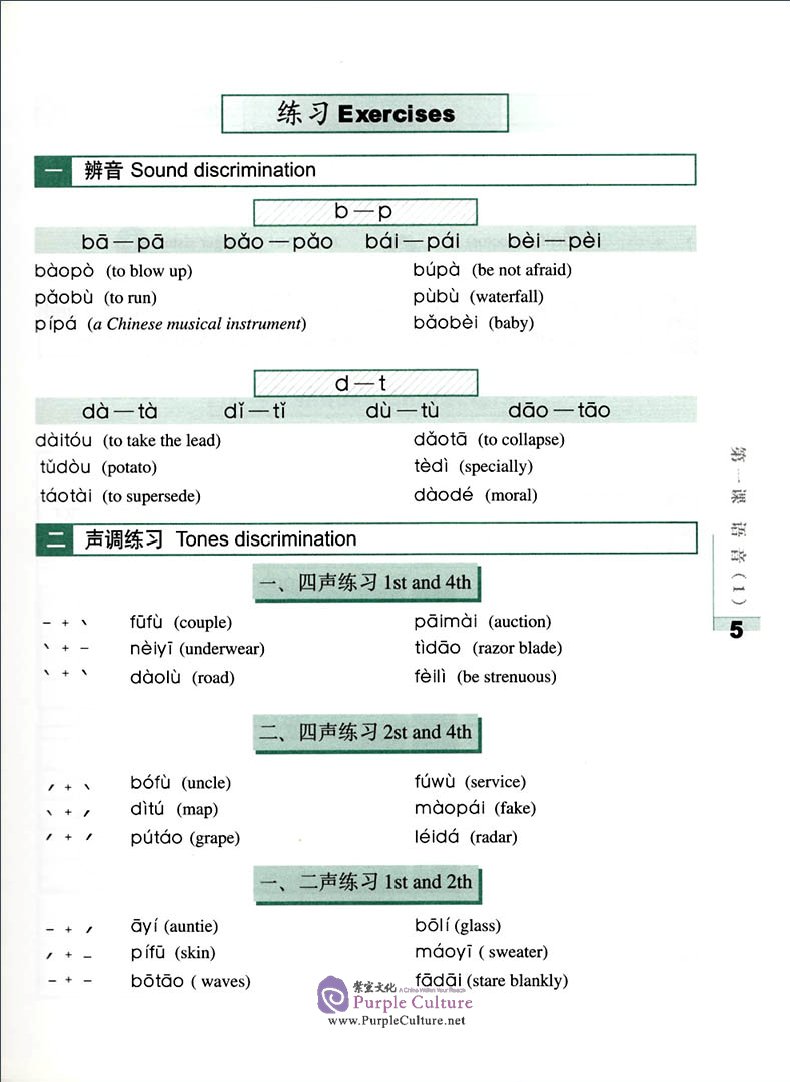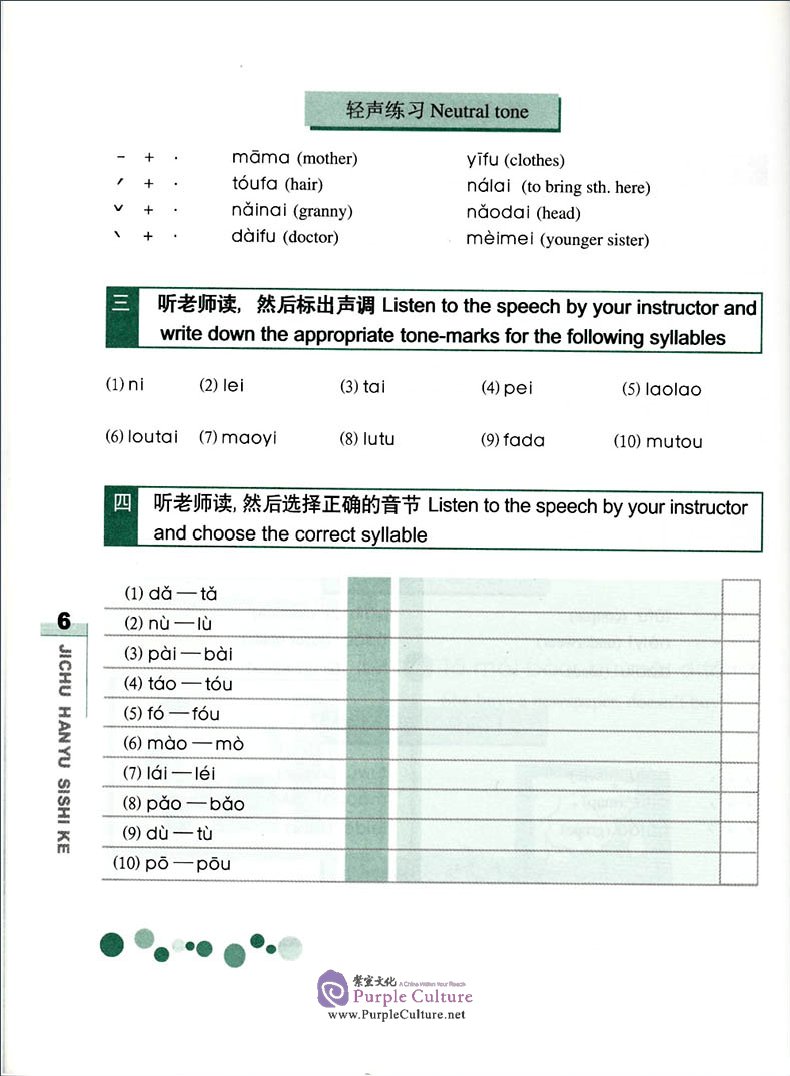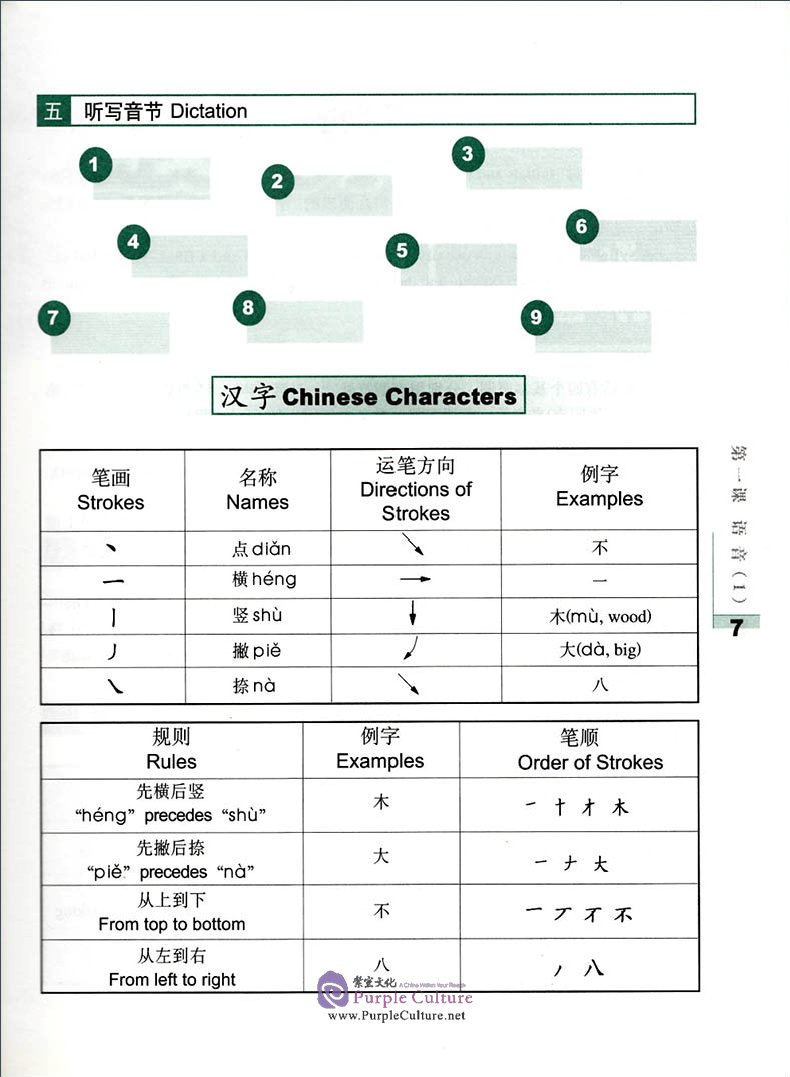 1 Customer Review(s):
by Chris on 2016-05-01 05:56:37
The book arrived quickly and in a perfect shape, very satisfied with the service.
Write Review
40 LESSONS FOR BASIC CHINESE COURSE (first volume)
$8.00