---
Format: 178*230mm
Publication Date: 05/2005
ISBN: 9787561769676
Details
2nd edition available on
https://www.purpleculture.net/40-lessons-for-basic-chinese-course-2nd-edition-vol-2-p-32865/
The second volume is focused on reading comprehension. Each chapter contains two pieces of text, one focuses on intensive reading and contains new grammar patterns, while another one mainly embraces knowledge of Chinese culture. The second volume, in total makes use of 1270 vocabulary and 38 grammar pattern. We have also designed and included exercises of all kinds with the aim of helping learner to better understand the vocabulary, grammar involved while improving their skill in reading, listening, speaking and writing.
Accompanied MP3 files are available at
http://hanyu.ecnu.edu.cn/jichuhanyu1/htmjc/back.asp
Table of Contents
第二十一课 找对象
第二十二课 金项链
第二十三课 第一次出国
第二十四课 上海的变化
第二十五课 夏令营日记
第二十六课 理发
第二十七课 摔茶壶
第二十八课 密码
第二十九课 周末生活
第三十课 阳阳
第三十一课 学汉语
第三十二课 十元钱能做什么
第三十三课 一场精彩的足球比赛
第三十四课 美丽的西湖
第三十五课 跳槽
第三十六课 认养熊猫
第三十七课 三张结婚照片
第三十八课 我的老师
第三十九课 一个都不能少
第四十课 你的汉语怎么样
生词检索表
Sample Pages Preview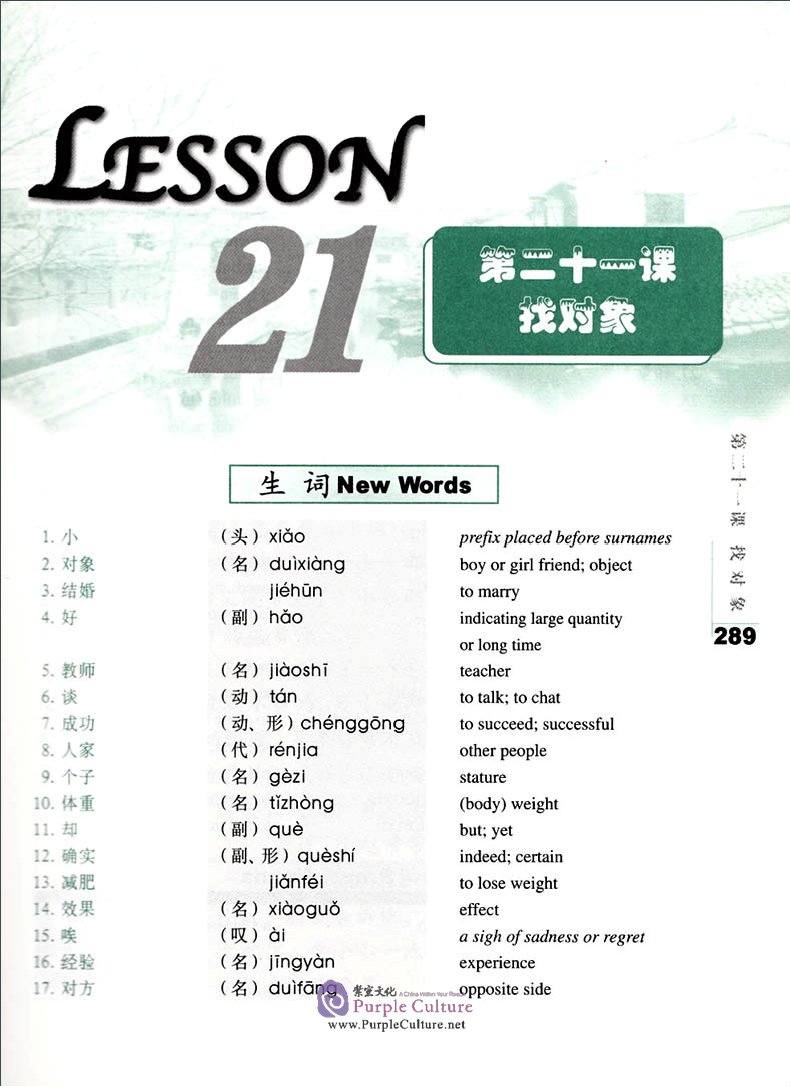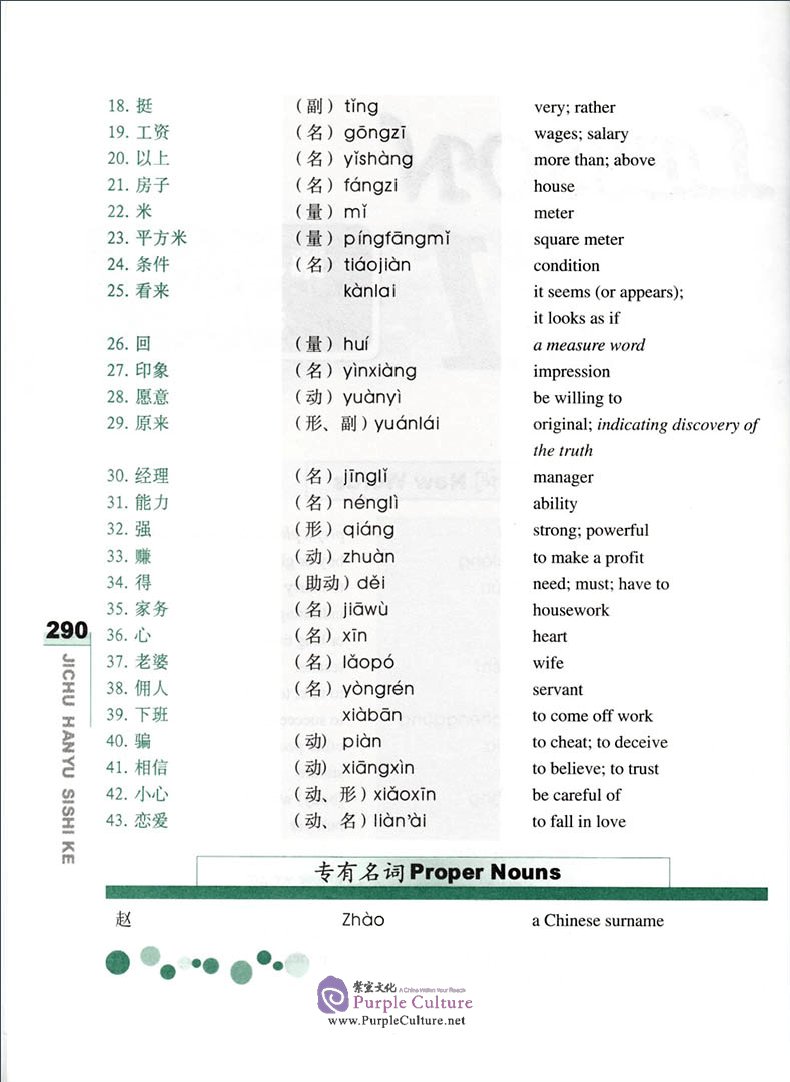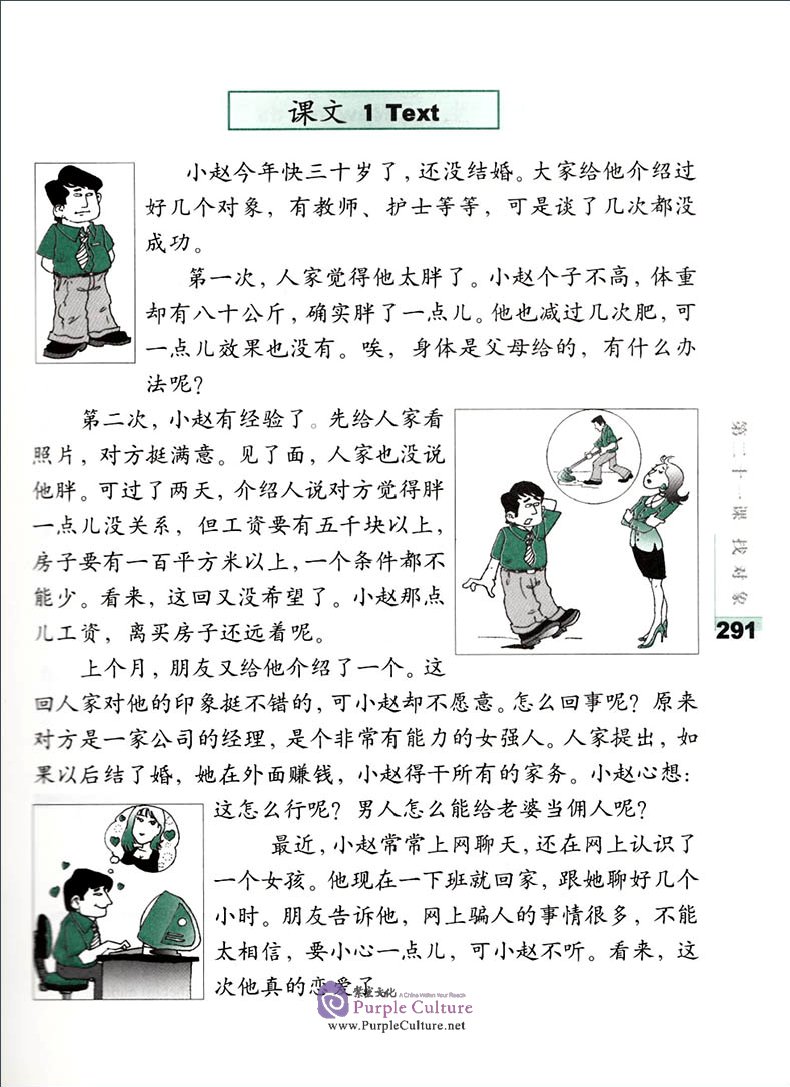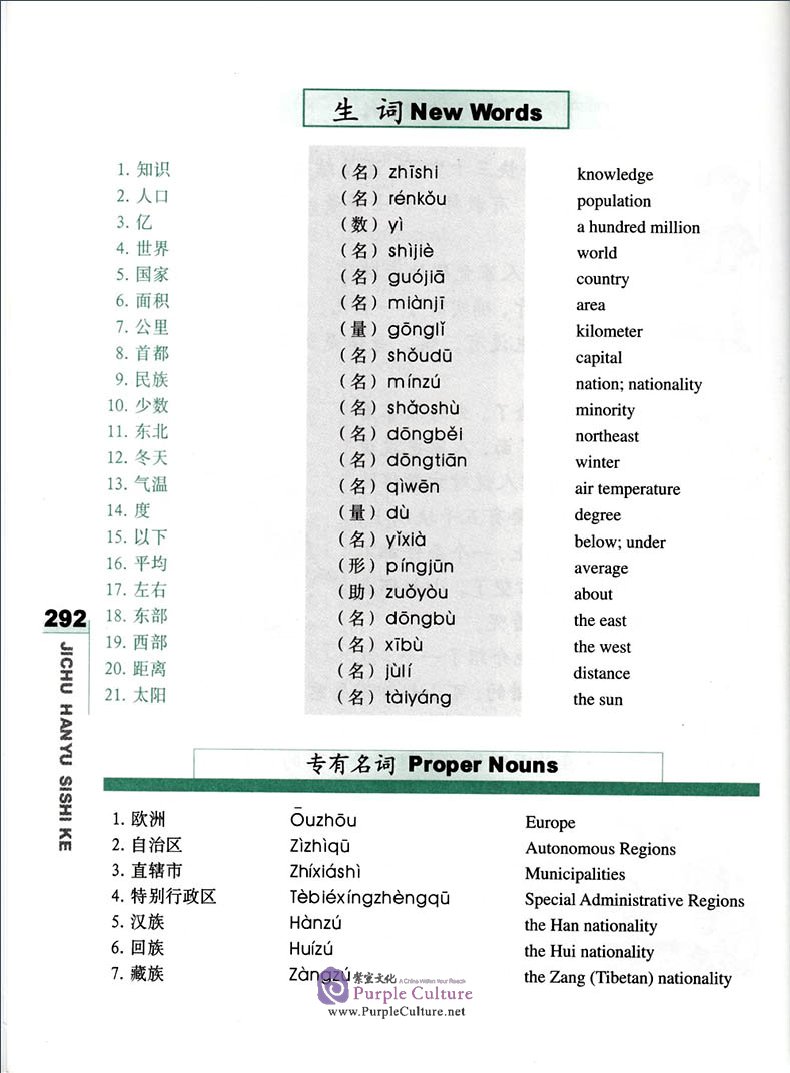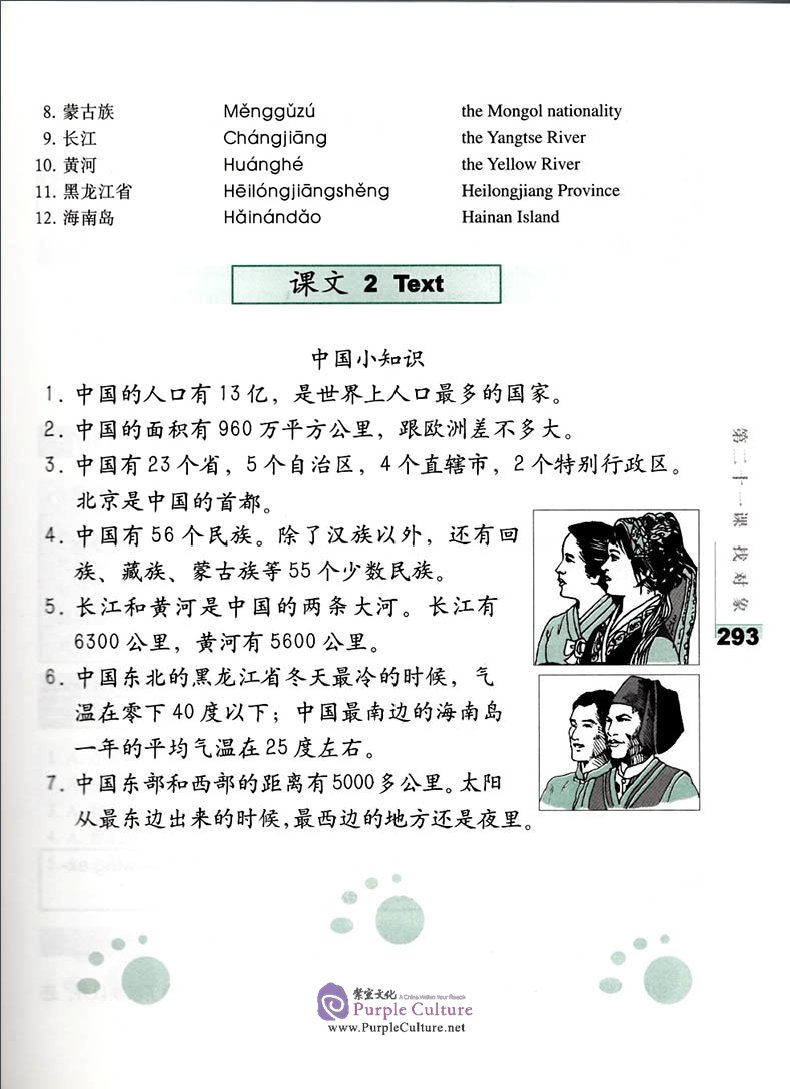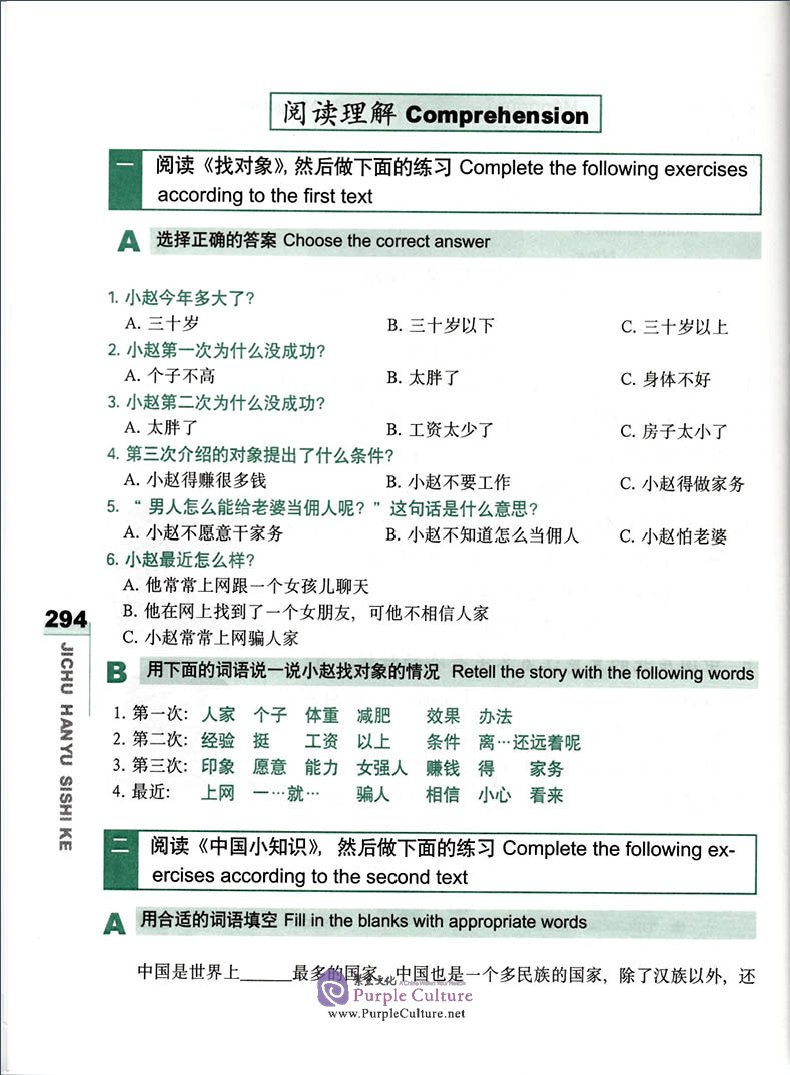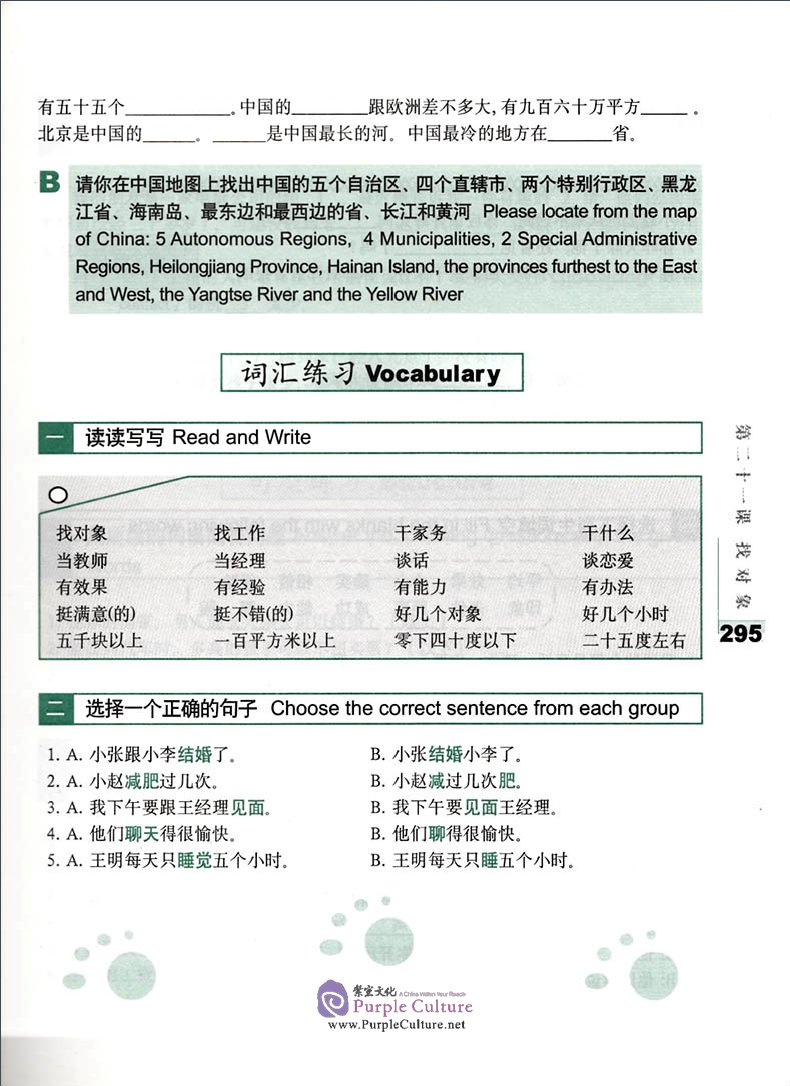 2 Customer Review(s):
by Chris on 2016-05-01 05:57:00
The book arrived quickly and in a perfect shape, very satisfied with the service.
by E. Ramírez on 2015-08-24 12:47:13
This is one excellent book to learn Chinese. I used the first volume while studying in Shanghai, now I am back in my country I wanted to buy this. I highly recommend this book. The shipping was fast en efficient.
Write Review
40 LESSONS FOR BASIC CHINESE COURSE (second volume)
$10.00