---
Author: Lv Shun;
Language: English
Format: Papercover
Page: 234
Publication Date: 05/2009
ISBN: 9787801684615
Publisher: Research Press
Details
The shengxiao, or animals of the Chinese zodiac, forms a method of numbering the years based on the names of 12 different animals. In sequential order, these animals are the rat, ox, tiger, rabbit, dragon, snake, horse, sheep, monkey, rooster, dog, and pig.
For over three millennia, China has followed the lunar calendar to record time. To count the years, the lunar calendar uses the 10 Heavenly Stems (jia, yi, bing, ding, wu, ji, geng, xin, ren, and gui) and the 12 Earthly Branches (zi, chou, yin, mao, chen, si, wu, wei, shen, you, xu, hai). Each person is assigned one of the 12 animals to correspond with, and represent, the Earthly Branch of the year in which he or she was born. The 12 animals of the Chinese zodiac thus are used to number the years, record and measure time, and determine each person's zodiac sign.
An essential and deep-rooted part of China's traditional culture, the shengxiao has had a profound impact on Chinese people. The shengxiao culture permeates every aspect of Chinese social life and is intimately connected with the lives of the Chinese people. The zodiac animals are used to inquire about the age of others, and shengxiao-related folktales, customs and even games can be found throughout China. The Chinese zodiac animals also play a prominent role in fortune-telling, and are beautifully illustrated and depicted in works of art and literature.
Table of Contents
THE ZIRAT NIPS THE WORLD
Zodiac Animal File
The Rat and Personality
The Rat and Blood Type
The Rat and Fortune
Lifetime Fortune: Overview
Fortune and the Five Elements
Fortune by the Year
The Rat and the Western Zodiac
Fengshui and the Rat
Interpreting Rat Dreams
THE CHOU OX OPENS THE EARTH
Health Secrets
Zodiac Animal File
The Ox and Personality
The Ox and Blood Type

The Ox and Fortune
Lifetime Fortune: Overview
Fortune and the Five Elements
Fortune by the Year
The Ox and the Western Zodiac
Fengshui and the Ox
Interpreting Ox Dreams
Health Secrets
THE YIN TIGER WHISTLES THROUGH THE WIND
Zodiac Animal File
The Tiger and Personality

The Tiger and Blood Type
The Tiger and Fortune
Lifetime Fortune: Overview
Fortune and the Five Elements
Fortune by the Year
The Tiger and the Western Zodiac
Fengshui and the Tiger
Interpreting Tiger Dreams
Health Secrets
THE MAO RABBIT PLAYS WITH THE MOON
Zodiac Animal File
The Rabblit and Personality
The Rabblit and Blood Type

The Rabblit and Fortune
Lifetime Fortune: Overview
Fortune and the Five Elements
Fortune by the Year
The Rabblit and the Western Zodiac
Fengshui and the Rabblit
Interpreting Rabblit Dreams
Health Secrets

THE CHEN DRAGON DARTS ACROSS THE SKY
Zodiac Animal File
The Dragon and Personality
The Dragon and Blood Type

The Dragon and Fortune
Lifetime Fortune: Overview
Fortune and the Five Elements
Fortune by the Year
The Dragon and the Western Zodiac
Fengshui and the Dragon
Interpreting Dragon Dreams
Health Secrets
THE SI SNAKE ABOVE THE CLOUDS
Zodiac Animal File
The Snake and Personality
The Snake and Blood Type

The Snake and Fortune
Lifetime Fortune: Overview
Fortune and the Five Elements
Fortune by the Year
The Snake and the Western Zodiac
Fengshui and the Snake
Interpreting Snake Dreams
Health Secrets
THE WU HORSE FLES ABOVE THE SKY
THE WEI SHEEP CREATES PROSPERITY AND PEACE
THE SHEN MONKEY HAS SPECIAL PROWESS
THE AUSPICIOUS YOU ROOSTER
THE XU DOG BRINGS PROSPEROUS WEALTH
THE HA/PIG DELIVERS THE LUCK
APPENDIX
EPILOGUE
Sample Pages Preview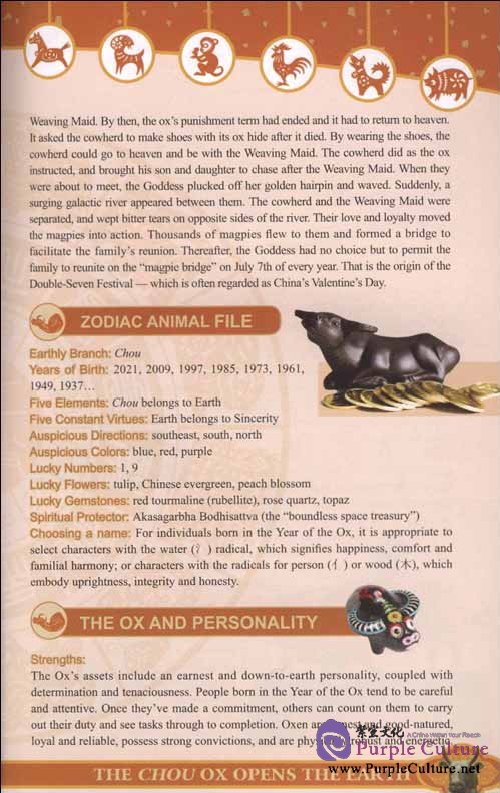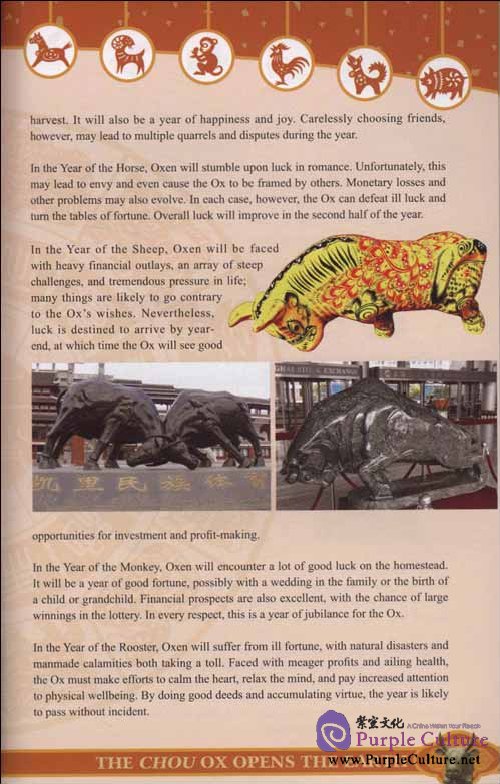 The Twelve Zodiac Animals
$24.00