---
Language: Chinese, English
Page: 300
Publication Date: 07/2011
ISBN: 9787040331295
Sample Pages:
PDF Download
Details
Revised edition available on
https://www.purpleculture.net/experiencing-chinese-revised-edition-living-in-china-advanced-6080-hours-p-29526/
Experiencing Chinese: Living in China (Advanced) is intended for adult foreign learners of Chinese, who have learnt Experiencing Chinese: Living in China and those who have elementary level of Chinese proficiency after 50 classes. This book resembles Experiencing Chinese: Living in China by sharing the same teaching ethos that attaches importance to experience and the same teaching method that is task oriented. With a practical purpose of satisfying the basic needs of everyday life, this book designs some situations for communication and thus cultivates students skills of listening and speaking. It consists of 12 units altogether, each taking 5-6 hours to finish.
Table of Contents
Lesson 1
你是在哪儿长大的7
Lesson 2
你比以前更漂亮了
Lesson 3
你是新搬来的吧7
Lesson 4
我想换一件
Lesson 5
你对什么运动感兴趣7
Lesson 6
周末过得怎么样7
Lesson 7
假期你打算去什么地方旅游7
Lesson 8
你对丽江的印象怎么样7
Lesson 9
真不巧
Lesson 10
最近你工作很忙吧7
Lesson 1 1
电脑什么时候能修好7
Lesson 12
没想到这么快就要分别了
语法与注释
Grammar and notes
课文译文
Translation for texts
录音文本
Scripts
Sample Pages Preview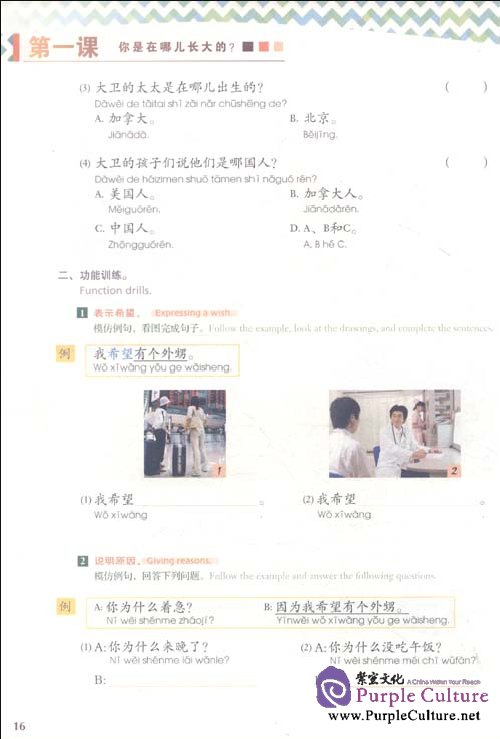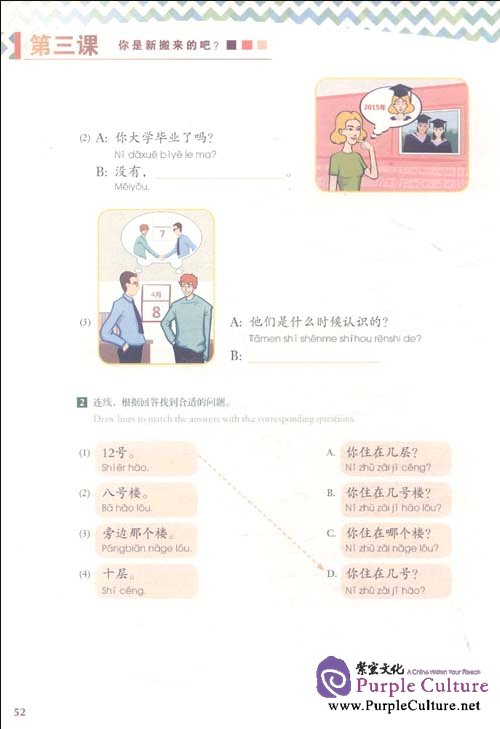 Experiencing Chinese: Living in China Advanced (60-80 Hours) English Version with 1 MP3
$22.00