This book has three sections: The Temporal and Spatial Backgrounds of the Book of Changes. Full Explanations of Zhou Yi's 64 Hexagrams. and Health Preservation on the Principle of Heaven and Man As One. It explains the origin and meaning of the River Map, the Luo Writing, the Eight Trigrams, and the 64 Hexagrams. and the close relationship between medical science and the Book of Changes in an easy-to-understand way.

About Author
Born in 1957 in Beijing, Zhou Chuncai is a professional painter and writer. He has spent much of his life studying and popularizing Chinese culture. On the subject of comparison between East and West, the author makes a clear distinction and imparts a specific definition to Chinese culture. His works are rich in imagery and detail, and many of them have been translated into other languages. He has won worldwide acclaim from experts and readers in equal measure.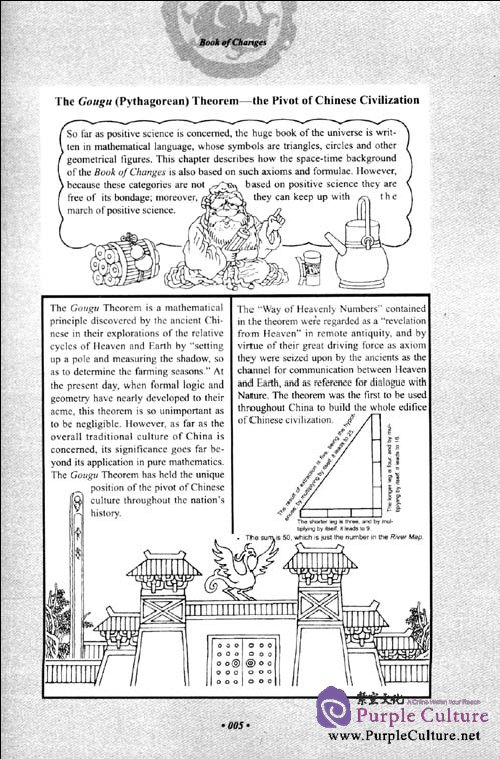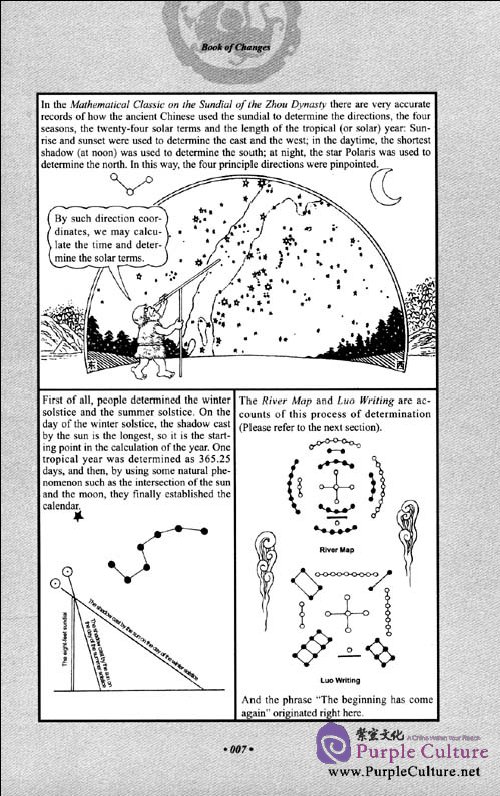 Preface
The Book of Changes holds that all functions of the Universe come from Nature. Hence, as an element of Nature, mankind should, without exception, also mold its acts and thoughts to the spirit of Nature.
As far as methodology is concerned, the Book of Changes is a logical system using Gougu (Pythagorean) Theorem as the pivot, and using time and space to unify all things in the Universe in terms of their function (instead of their physical structure).
In the Book of Changes the ancient Chinese used the River Map and Luo Writing to record the natural pedigree of function, constituting a general grasp of time and space of the Universe, and forming the "simplest form of macro and micro power models" as described in the language of mathematics. It has formed its own system of logic, and built up a system of explanation and deduction for the whole of traditional Chinese culture.
The great charm of the Book of Changes lies in the fact that, by using the "axiomatized" method, that is, starting from the earliest primitive concepts and a few self-evident axioms and postulates, and using deductive reasoning, it has worked out all the inherent theorems of mankind under the guidance of the world outlook of "Heaven and Man As One, " and crafted them into a self -contained system of logic.