"Tales from China's Classic Essential Readings is a series of four books offering a selection of popular tales from the Three Character Classic, Hundred Family Surnames, Thousand Character Classic, and Children's Knowledge Treasury. The tales are introduced in simple and concise, yet interesting language. Through the books, the readers will become acquainted with Chinese culture and history as well as traditional Chinese thinking, morality, and ethics. This series is suitable for young readers and anyone who would like to know about Chinese history and culture.
This series boast the following features:
 Concise and lively stories in both Chinese and English to enable readers of different Chinese levels to gain a thorough understanding.  
 Original classic texts were included with pinyin transcriptions to help readers with pronunciation while enjoying classic Chinese writings.
 Each story is accompanied by illustrations in artistic Chinese styles.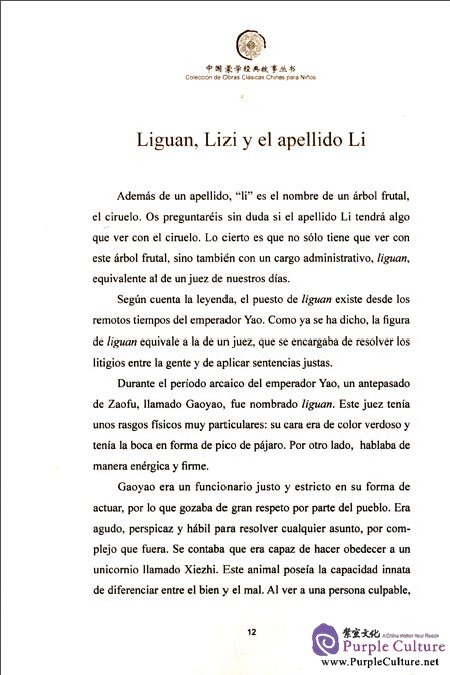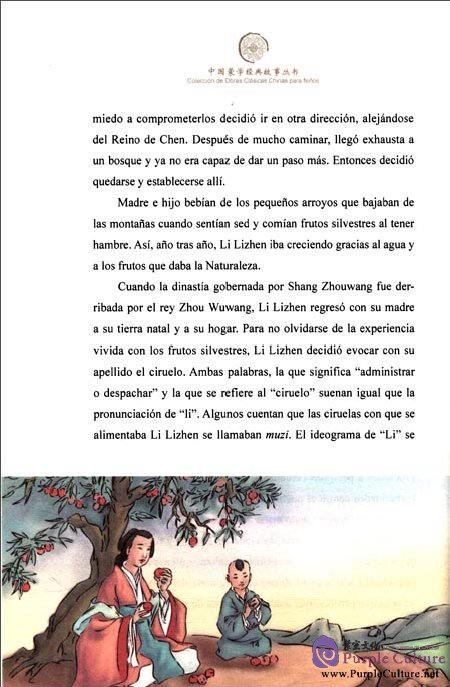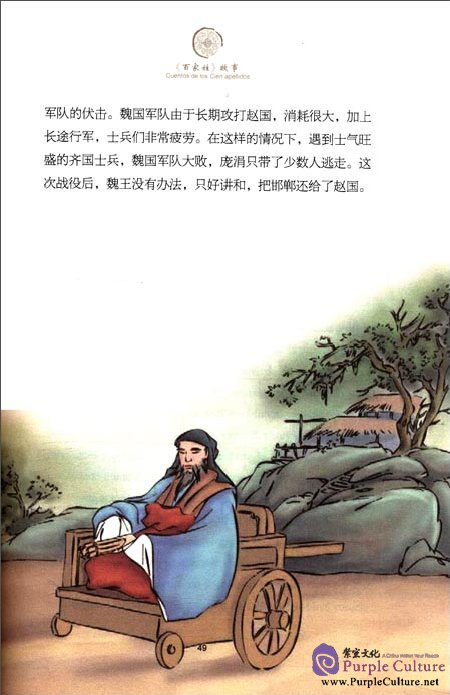 Ademas de un apellido, "li" es el nombre de un arbol frutal,el ciruelo.Os preguntareis sin duda si el apellido Li tendra algo que ver con el ciruelo.Lo cierto es que no solo tiene que ver con este arbol frutal, sino tambien con un cargo administrativo, liguan, equivalente al de un juez de nuestros dias. 
Segun cuenta la leyenda, el puesto de liguan existe desde los remotos tiempos del emperador Yao.Como ya se ha dicho, la figura de liguan equivale a la de un juez, que se encargaba de resolver los litigios entre la gente y de aplicar sentencias justas. 
Durante el periodo arcaico del emperador Yao, un antepasado de Zaofu, llamado Gaoyao, fue nombrado liguan.Este juez tenia unos rasgos fisicos muy particulares: su cara era de color verdoso y tenia la boca en forma de pico de pajaro.Por otro lado, hablaba de manera energica y firme.