Sample Pages Preview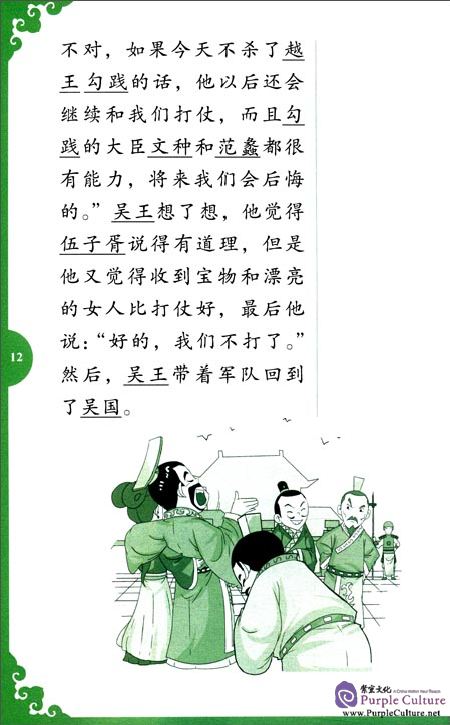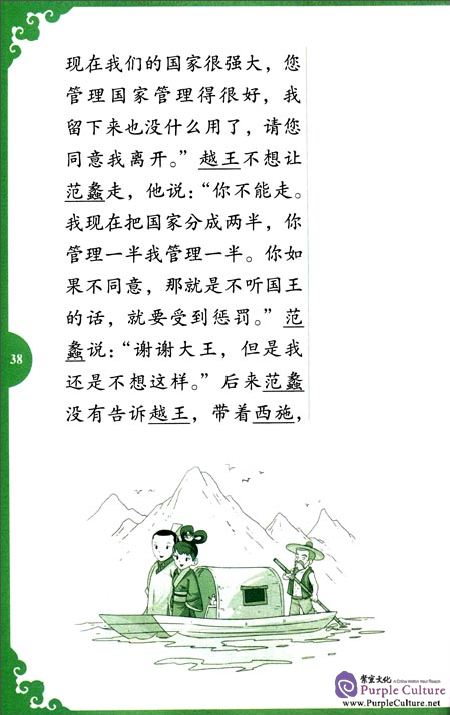 Wen Zhong said to the King of Wu, "Please do not fight with Yue.We intend to present all the treasures of Yue to you and have you as our king.King Goujian will no longer be the King of Yue; he and his family will all be your servants.Also, we will present you with the most beautiful and charming lady in Yue, Xishi.But if you decide to continue the fight with Yue, King Goujian will burn all of those treasures, kill his family, kill Xishi, and fight you until the end."
"Your Majesty," Bopi said, "In my opinion, we will not benefit if we continue to fight.We've defeated Yue.Now that the State of Yue will be yours to run, and all the treasures and pretty women will be yours, it is better to agree with their proposal." But Wu Zixu had a different opinion.He said, "I do not agree with Bopi.If we do not kill Goujian while we can, in the future he will continue to fight with us.Goujian has very capable ministers like Wen Zhong and Fan Li to assist him.We will regret it if we do not kill him now." The King of Wu knew that Wu Zixu had a point, but he preferred treasures and beautiful women to fighting a battle.Finally he decided, "Alright, let's stop the war." He then led his army back to his state.