Sample Pages Preview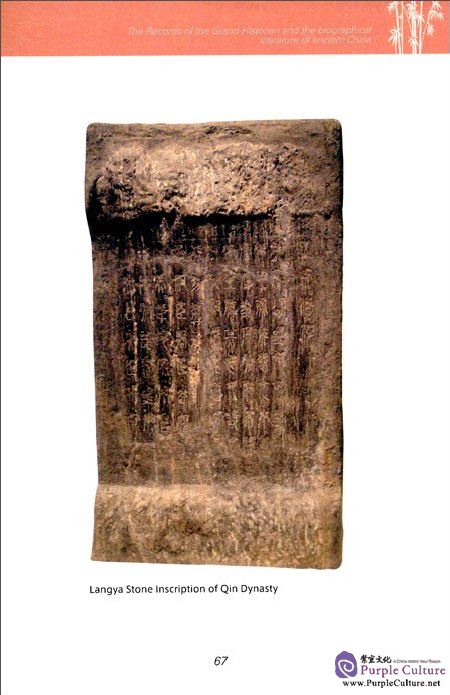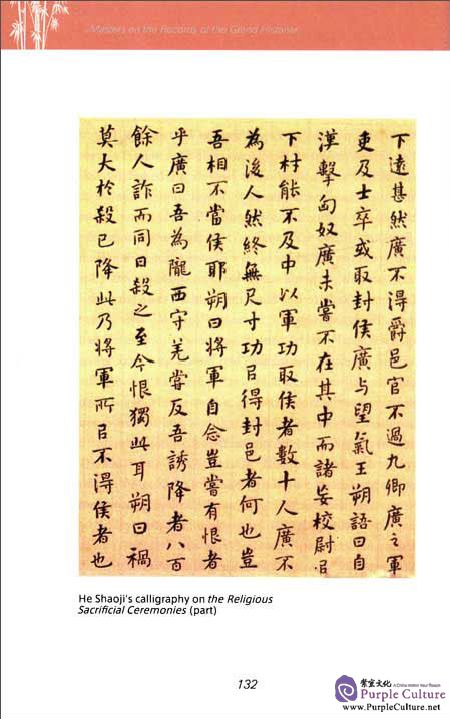 Sima Qian and the Records of the Grand Historian
An Pingqiu
The author not only aimed to record the historical events and people, but wanted to explore the relationship between nature, and the human affairs as well as the historical evolution. The book reflects the knowledge and experience of the historian who lived 2,000 years ago. Due to lack of 'correct' theoretical guidance, it was difficult for
him to make the right conclusion.As a historical book, the Records of the Grand Historian is praiseworthy, because the author had done a thorough job on the historical materials, and has been faithful to the facts. Sima Qian made a careful analysis and reviewed huge amounts of written materials to eliminate the false and retain the true. He never judged a person by his success or failure and never go with the stream. He did not sing groundless praises of anyone or conceal any evildoers and bad deeds,shortcomings or mistakes. He paid great respect to Confucius. However, he criticized Confucius for his preposterous and groundless praises of contemporary historical figures and events in
The Spring and Autumn Annals . There is another example. Concerning Liu Bang, the first emperor of the Western Han Dynasty, he revealed the emperor's foresight, generosity,
open-mindedness and talent in discovering capable people,and putting them at suitable posts. However, he also vividly described the emperor to be mischievous. That is why the
Records of the Grand Historian is recognized as a faithful historical account through the ages.
When writing the Records of the Grand Historian, Sima Qian devised a way to present history in series of biographies. This was done by writing biographical literature by combining depiction of figures with description of scenes. He recorded the historical events in a faithful and vivid way, such as the "Fire Bull Strategy", "the Emperor and the Assassin", the "Banquet at Hongmen" and the "Battle of Gaixia", which are not only historical records but also recreated literature with specific scenes and vivid
figures, and until this day it is universally praised. That's why Lu Xun said the Records of the Grand Historian is a masterpiece of historical works and on par with the Lisao(one of the works by Qu Yuan) even without rhyme.