---
Language: Simplified Chinese
Format: 215 × 278 mm
Page: 248
Publication Date: 12/2020
ISBN: 9789620447037
Details
《展望》是为学习IGCSE 0523和IBDP Chinese B SL的学生编写的,共有两册,配有录音等电子资源。
Future is a set of coursebooks specially written for students who are learning IGCSE 0523 and IBDP Chinese B Standard Level courses. It contains two volumes accompanied by digital resources such as recordings.

话题:全面覆盖IGCSE和IBDP大纲规定的各大主题和高频话题。
Topics:In accordance with all the themes and important topics involved by IGCSE 0523 and IBDP Chinese B's test syllabus.

练习:听、说、读、写的练习严格按照大纲和考试的要求编写。
Exercises: Exercises of speaking, listening, reading and writing are closely related to the test syllabus and examination requirements.

探究:利用探究问题,加强学生的概念性理解。
Inquiry: Enhancing students' conceptual understanding by inquiry questions.

文化:介绍中国传统文化和当代社会,带领学生全面认识中国。
Culture: Leading students to understand China comprehensively by introducing Chinese traditional culture and contemporary society.
Table of Contents
Scope and sequence

Unit 1 My personal world 个人世界/5
Lesson 1 School life 校园生活 /7
Lesson 2 Youth life 青年生活 /29
Lesson 3 Home life 家庭生活 /51

Unit 2 Our world 我们的世界 /79
Lesson 4 The evolution of language 语言的演变 /81
Lesson 5 Language and identity 语言与身份认同 /104
Lesson 6 Communication and media 交流与媒体 /129

Unit 3 The world around us 同一个世界 /155
Lesson 7 Famous places 风景名胜 /157
Lesson 8 Travel 旅行 /179
Lesson 9 Urban and rural life 城乡生活 /203

Appendix Transcript 录音文本 /229
Sample Pages Preview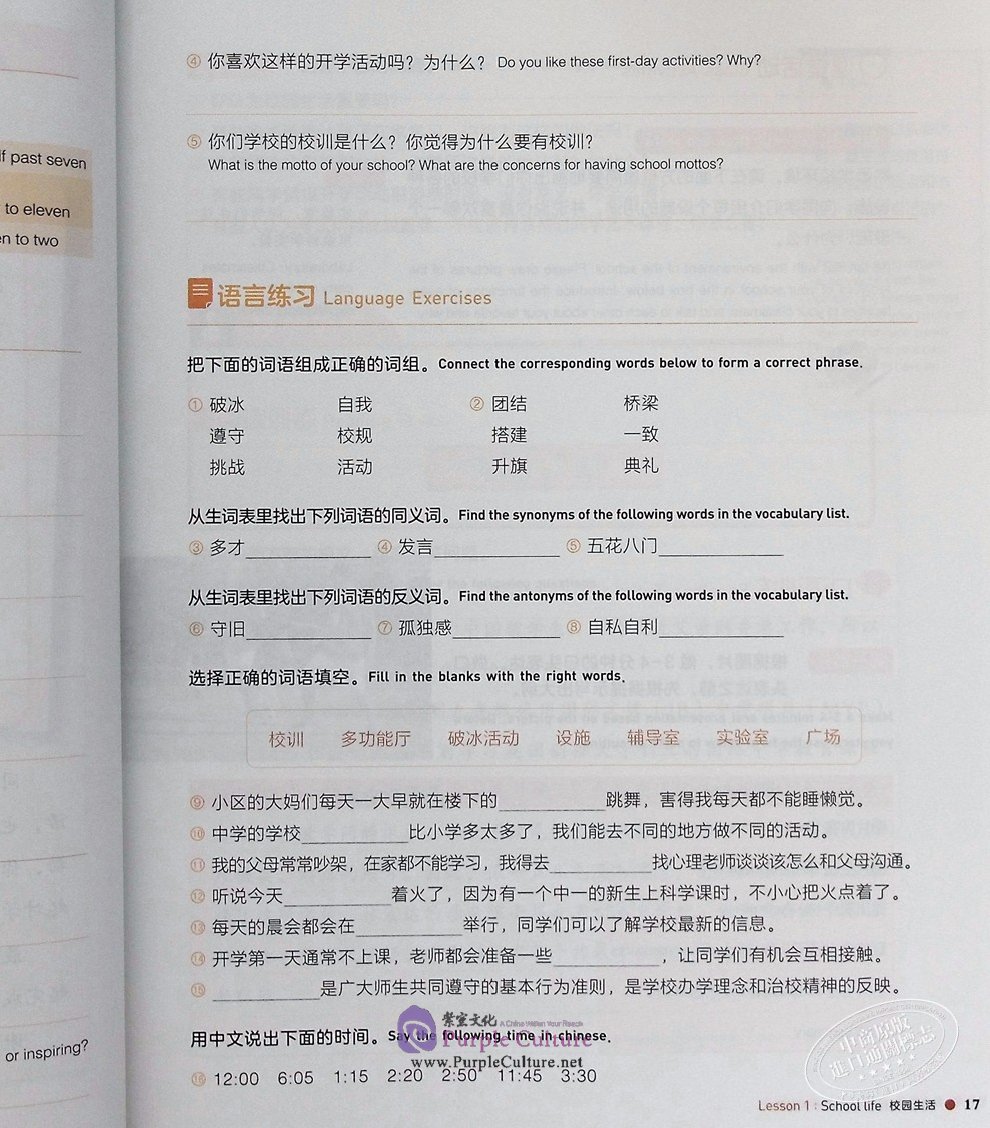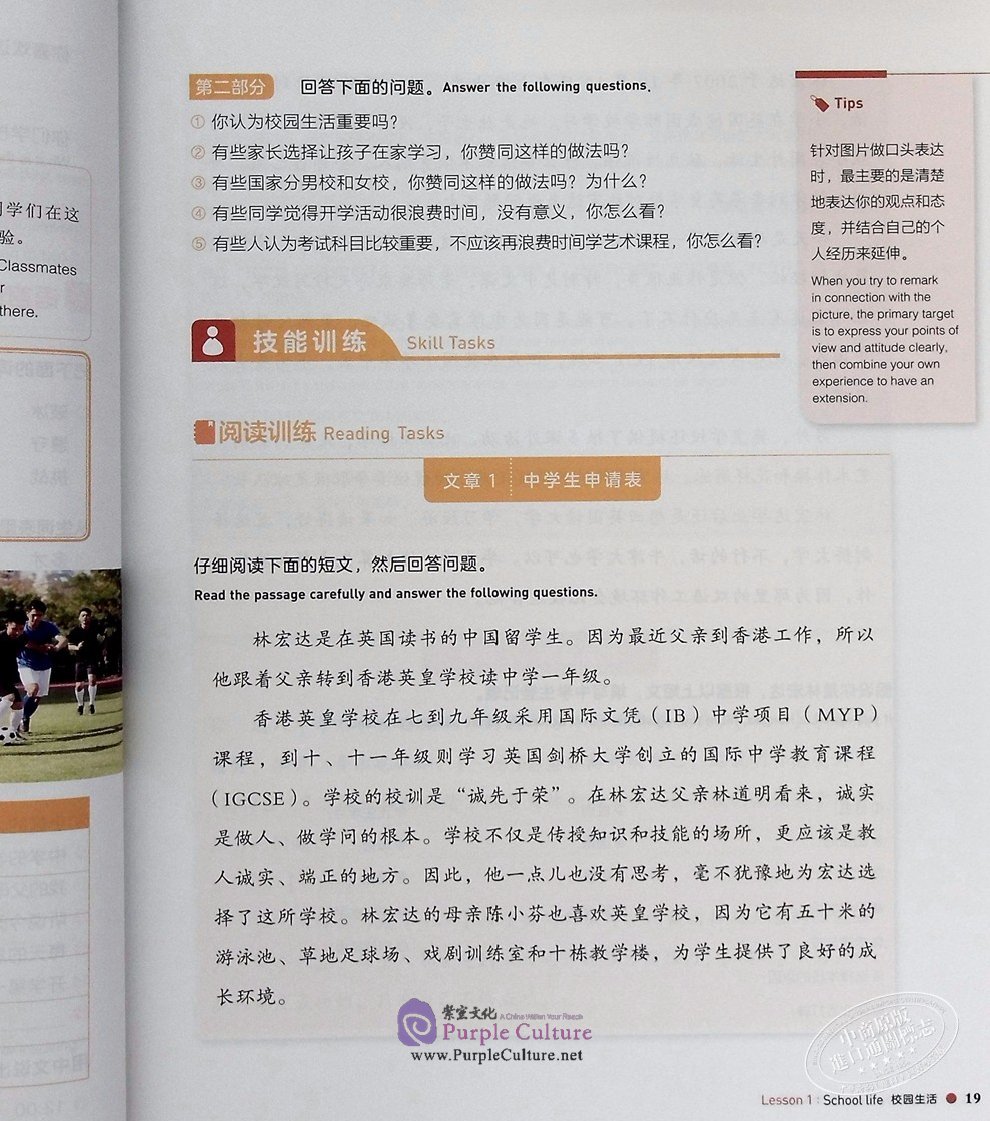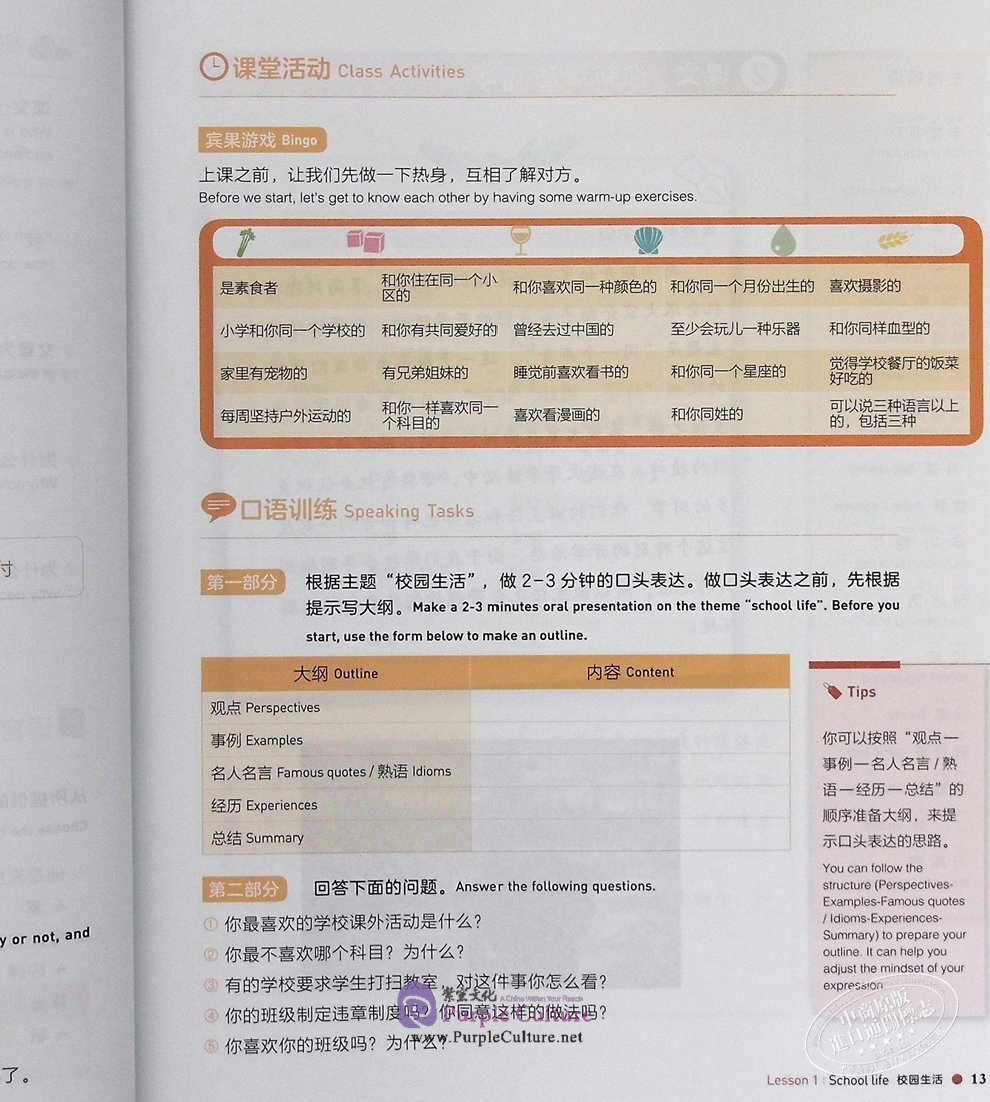 IGCSE 0523 & IBDP Chinese B SL Future Textbook 1
$47.97